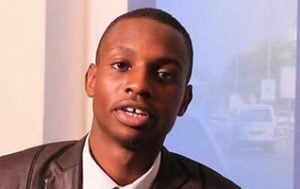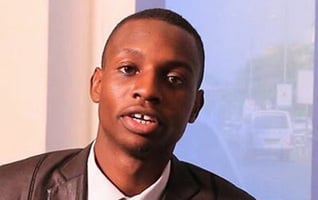 Aggrey Nyondwa
As the pandemic raged and tore through economies and communities across the world, technology and its vendors couldn't resist the need to step up and take on the challenge.
The opportunity was finally here to offer what science and technology discourses have always promised; the future, solutions, innovations, progress and so on.
After two years of near madness, it is now time for a technical appraisal and report card assessment on how technology has fared in a world so crippled by a pandemic.
As you would expect, an unprecedented pandemic, at least in digital times, was always going to require digital approaches to combat and build resilience and adaptation.
Right from its foundations, digital technology, especially the internet's promises were focused on strengthening social networks, easing business and work, and finding innovative solutions to global challenges.
Digital forefathers perhaps never had a global pandemic in mind, yet it turns out that all they promised to deliver on is indeed what COVID-19 was here to devour.
On top of claiming lives, the pandemic crumbled health sectors, businesses, and livelihoods, and tore through the heart of social interactivity.
Despite all the flaws of digitisation, laid bare by the pandemic, as I highlight later, science and technology stood the storm and delivered on some of its promises.
The agility, adaptability and medical genius have been nothing short of impressive. 2020 will be remembered as the year a pandemic broke out and scientists manufactured a 'miracle vaccine' within the same year.
The fastest vaccine to ever be created. This milestone alone could be enough to earn science and technology all the bragging rights.
Digital innovations also allowed, to some extent, a continuation of work, education, commerce, healthcare, entertainment, and other services.
However, it wasn't an all-rose-tinted experience as the digitalization narrative promises. The pandemic has exposed some deep-rooted flaws and inefficiencies that must be dealt with if we are to achieve meaningful progress.
These realities range from geopolitical and socioeconomic flaws to humankind's innate superiority over machine. COVID-19 floodlit the ever-widening digital divide, not just from a global perspective, but in our communities too.
The idealistic assumption that 'everyone has gone digital' must be revisited. The pandemic has triggered the need to critically inquire if communities have the infrastructure, access, literacy, and tools to e-interact and be part of the digital space.
As pupils in Kampala studied on television, and the internet on their tablets, over 20 children in Bidibidi were crowding in one man's house to watch the lessons on the only Television set in the village.
Teachers like Santos had to improvise with the resources he had to teach a handful of girls under a tree while millions attended virtual classes on zoom across the world.
For Santos and the thousands of children in Bidibidi, technology, and those who grant access to it had betrayed them.
Covid-19 has also exposed the exploitative nature of digital technology. It is important to note that the concept of technology is mostly built on capitalist logics like capital accumulation.
The free labour from the public through their content and engagement, and how this is being exploited invites criticism.
COVID-19 condemned millions of people in their homes-jobless, out of school, without any hangout plans. This meant that they were all on their Televisions watching and, on their phones, browsing.
Advertisers and social media platform owners knew this, so they were out for a kill! Given the time they had on their hands, social media users created billions of pieces of content, and engagement, only to be paid 'likes and retweets' while the owners reaped big cash.
This is capitalism writ large. TikTok as a platform owes its massive growth to the COVID-19 pandemic.
The pandemic has confirmed long-held fears by digitalization critics that, unless platforms change their business model, digital technologies will always be exploitative capitalist money-making machines.
The exploitation goes beyond labour to include infringement on privacy and endless data extraction. 'Surveillance capitalism' as Soshana Zuboff puts it has left people exposed in unimaginable ways.
COVID-19 gave organisations, companies, and governments leeway to dig as much data as possible in the name of fighting the pandemic. In the UK, for example, a Coronavirus symptom monitoring and contact tracing App was introduced.
This meant that whoever was in control of the App had access to data showing where an individual has been and the people they have met.
To tackle the declining productivity at the work, because of working from home, employers worked with various software to tighten worktime monitoring and supervision. This technology eventually blurred the difference between an individual's work and private space.
The pandemic has also exposed that no matter how advanced technology gets, human beings are still far superior to it. This is a reality that many tech enthusiasts will not welcome, but technology's shortcomings have been there for all of us to see.
Despite the relative success of online interactivity, in-person interactivity still makes a huge difference. Just a few months ago Makerere university students went on strike demanding the return of in-person classes.
This, among other reasons, is because students felt they would learn more if they interacted directly with their colleagues and lecturers in person.
And this indeed is the same case in developed countries like the UK where over 90% of university teaching is now blended to include in person.
Inaccurate AI predictions, corruptible algorithms, failed video/audio, data loses have all showed that technology is still far from perfect.
Whereas digital technology has undoubtedly helped the world respond to a disruptive pandemic, it is has made it clear that the overly optimistic narrative of science and technology that guarantees progress above all human challenges should be interrogated.
Progress will only be made if we deal with the wider socioeconomic and structural skeletons first. Innovations must come with access, affordability, agency, and capacity for everyone.
The author is a social and political critic