The Uganda Peoples' Defence Forces (UPDF) troops serving under the AMISOM in Somalia on Sunday joined the rest of their counterparts to mark the 41st Tarehe Sita celebrations.
The exercise that was launched at sector one base camp in Mogadishu on Saturday by the commander of the UPDF Contingent Brig Gen Keith Katungi who was represented by his deputy Col David Opero was concluded on Sunday February,6.
The celebrations saw the UPDF involved in several civil military activities that bring them closer to the communities they serve.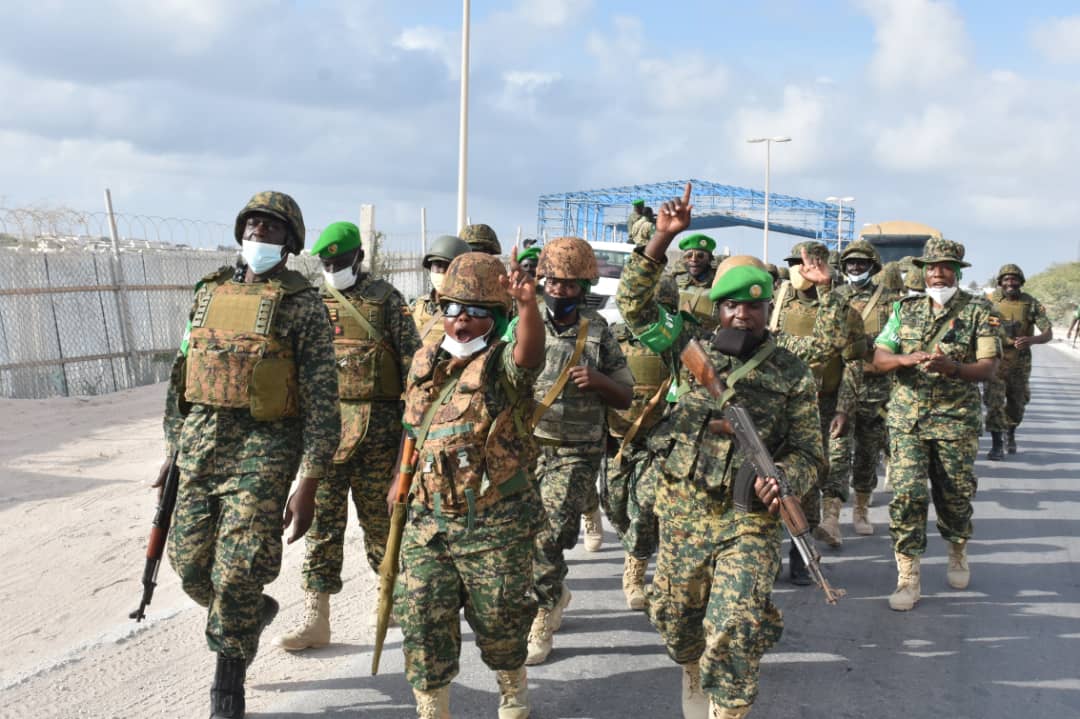 Speaking to the attentive Somali nationals at the Marina market, where the final event was held, Brig Katungi applauded the Somalis for supporting UPDF in particular and Amisom since 2007.
"All we have achieved here is because of you. We landed at Helena in 2007, we advanced to Km 4, captured the stadium and liberated the whole of Mogadishu with your support. We thank you very much, "Brig Katungi said.
At the Marina market, Brig Katungi led the UPDF soldiers to clean the market before being joined by market vendors and locals from the nearby communities in the exercise.
The locals through their vice chairman Muhammad Dahir expressed gratitude to the UPDF for the help they continue to extend to the communities.
"We thank the UPDF for being close to us all the time for our mutual benefits," Dahir said.
During the event, the UPDF medical team vaccinated locals against COVID 19 at the Marina market and also collected plastic materials at Mogadishu beach at the Indian ocean as one the ways of keeping the environment safe and clean.
A number of people vaccinated applauded the UPDF for bringing services closer to them.
"I wanted to vaccinate but had failed to find where to find the service. I must that the UPDF and Amisom for enabling me get vaccinated," an elderly woman said.
The day was also commemorated with a route march by UPDF soldiers from Halena base camp to Marina market, a distance of 4kms.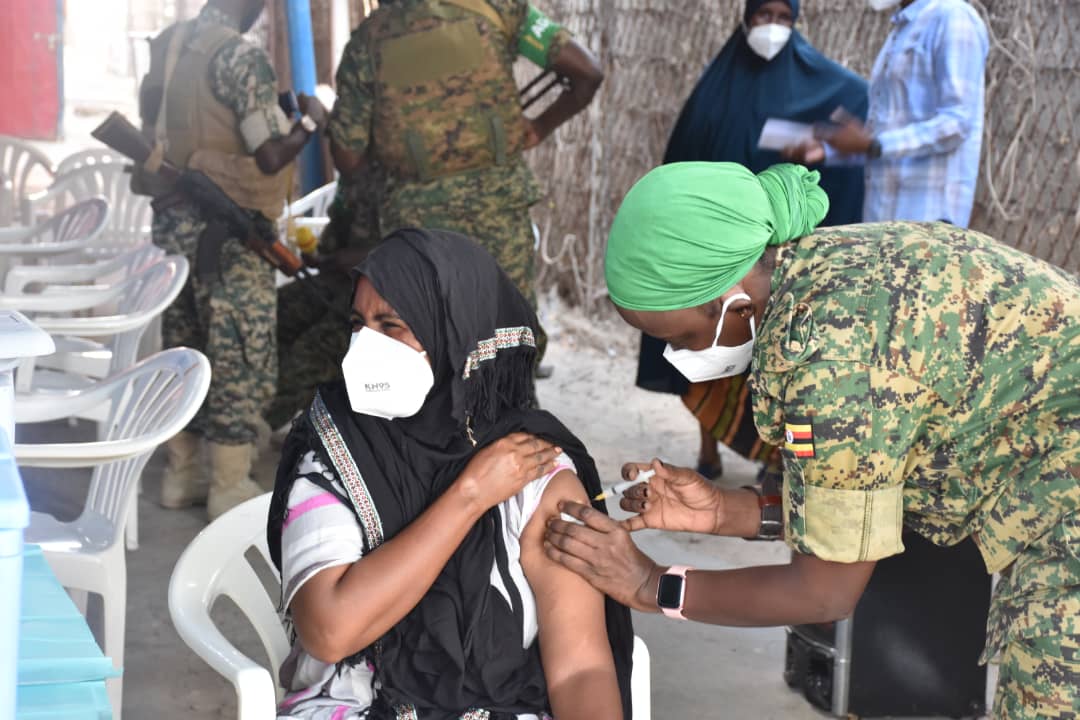 Led by their commander Brig Katungi, the UPDF soldiers marched as they sang and danced to liberation war songs.
At the end of the activities, Brig Katungi handed over tens of litres of sanitizer and liquid soap to the market vendors to help them control the spread of COVID -19.
Tarehe Sita
Celebrated on February 6 every year, Tarehe Sita is when 40 combatants on February,6, 1981 took to the Luweero bushes by  attacking  Kabamba military barracks on this exact date to launch an epic five-year struggle that ushered the National Resistance Movement into power.
The attack on Kabamba led to the formation of the National Resistance Army which later metamorphosed into the current army, the Uganda People's Defence Forces.
Tarehe Sita is therefore meant to celebrate the creation of the UPDF.