The High Court in Kampala has halted the interdiction of three bosses at Uganda Bureau of Statistics done by the Finance Minister Matia Kasaija.
In an October 28 letter, Kasaija interdicted Dr Chris Mukiza, the UBOS Executive Director , Dr Albert Byamugisha, the board chairperson and Dr.Robert Wamala over allegations claims.
Dissatisfied with the interdiction, the trio through their lawyers including former deputy Attorney General Mwesigwa Rukutana and Brian Rubaihayo, both of Mwesigwa Rukutana and Company Advocates run to court to challenge the decision that they said was unfair since they had not been given chance to defend themselves.
In an interim order issued by Justice Phillip Odoki, the implementation of the decision by the Finance Minister to interdict the trio was halted pending the hearing and disposal of the main case.
"It is hereby ordered that an interim order is issued restraining the Attorney General and Uganda Bureau of Statistics from implementing the decision to put the applicants on half pay," the judge said.
"An interim order is issued to stay the order that the applicants hand over all Uganda Bureau of Statistics property in their possession."
As part of the interdiction, the trio was required to seek permission from the Finance Minister before flying out of the country but this was also stopped by the judge.
The judge also stopped the Attorney General and UBOS from discussing in the media, the matter.
"The interim order shall be in place until hearing and determination of the matter," Justice Odoki said.
The case was adjourned to November, 26, 2021 to enable the Attorney General and UBOS to file responses.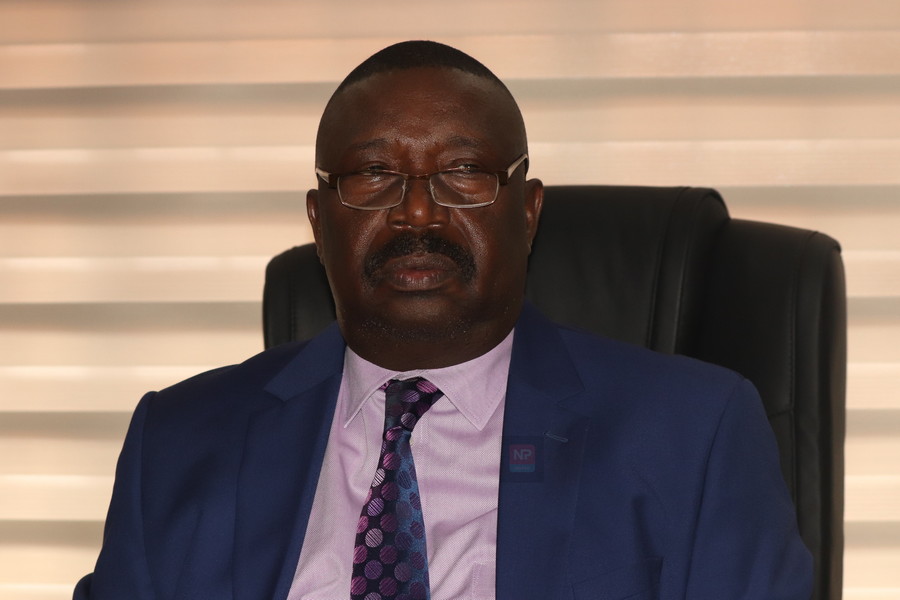 Speaking shortly after court,  the trio's lead counsel, Mwesigwa Rukutana said the interdiction had been done without hearing from the accused's side prompting them to challenge it.
"They(trio) don't know anything about the allegations against them. They first heard them on radio and in newspapers. They were never informed of their wrongdoing and therefore their natural and fundamental right to be heard was violated," Rukutana said.
He said that the allegations against his clients are meant to tarnish their name not only in Uganda but also internationally.
"They are professionals and academia who serve not only this country but the world at large. Such allegations are meant to discredit their work. The allegations are therefore not only false but also malicious."
Interdiction
In his interdiction letter, the Finance Minister, Matia Kasaija said the move arised out of preliminary investigations by the Inspectorate of Government(IGG) into allegations of victimization, conflict of interest and corruption at  the Uganda Bureau of Statistics.
Without giving details of the allegations, Kasaija directed that the three are suspended with immediate effect from performing their duties and that they should not access their offices unless when they get permission, to receive half pay and hand over UBOS property in their possession.