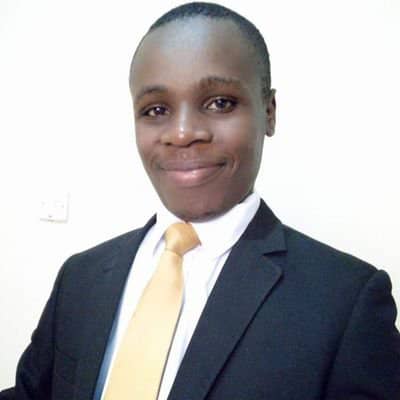 By Sam Evidence Orikunda
Through a poem Annah Ashaba decided to commit an abomination by requesting to be President Museveni's side chic a man who could be her grandfather's age or even older than him.
Whereas Annah will argue that she employed imagery, symbolism and irony to pour out her heart to the president as a student of English and literature, she understands that some symbols and ironies are very disrespectful and considered informal.
In the recent debate I participated in with Annah, I realized that she's inspired by Stella Nyanzi a renown social media abuser of the president and the first family. During our online discussion, I told Annah that the same English language, which me and her study, teaches about politeness and how to use it to get what you want.
We also agreed that some literature genres are really dangerous to use in our the society considering our African values.
That's why the African poets and writers got issues with the colonialists. Most of them were arrested and several others lost their lives.
To be a side chic means being a second woman or girlfriend to someone who is legally married or in an open relationship. I think in the early days, it was unheard of for someone to proudly say that she's a side chic of someone.
In any case when someone has a side chic, it is always considered as a secret relationship which nobody should know about no matter how the two of you love each other. With the current modernity these days ladies freely pose as side chics of prominent personalities.
I think that's why Annah found it okay to use it in her poem. When you're a side chic to someone, that person provides you with everything you need and some men spend more money on their side chics than what they spend on their legally wedded wives.
Annah reminds me of a situation these days where children are taken to school by their uneducated parents, study good English and when they return home they start using it against their parents.
Parents usually remind those children that "you should know that I'm the one who taught you that English".
Often, we laugh it off but the parents are always right. Similarly, the government under the good leadership of President Museveni invested much in education but the beneficiaries who are the youth have now started misusing what they study to do funny things.
Actually in France during Napoleon's time, subjects like literature were banned.
The current government doesn't believe in that, we believe in free speech and democracy, we believe in politics of discussion because when we discuss even those who oppose us lack what to say, the good reference is the Presidential debate of 2016.
Annah can get everything she needs from the president without passing through dirty, filthy and disrespectful corners of requesting to be a side chic. She can as well get explanation to a number of questions she raises in her poem.
President Museveni has often time created a good relationship with the young people of Uganda some of whom are now serving in various positions of the government.
This word Bazukulu was not so common in Uganda until when he decided to use it in his speeches, in fact these days every community in Uganda knows the meaning of the word Muzukulu.
A grandchild is a special friend to a grandmother or father, they're added gifts from God.
Every grandmother or father loves to see their grandchildren, so that they can play crack Jokes etc however the grand children always respect their grandparents.
The funny part of it is that even what Annah knows and has answers to, she fuels it with her unfortunate spirit of activism which she intends to inherit from her ill-mannered role model activist Dr Stella Nyanzi. That's how far we have been spoilt, we tend to love evil and ignore what is good.
In simple terms we are united in doing wrong. These challenges we have as a country should be owned by those who are in opposition and those who are in the government because we have no other home other than Uganda, Annah will be shocked to find out that the politicians who abuse and oppose President Museveni are not any better, in any case they're worse.
Other than unleashing verbal warfare against the president they've nothing to offer to the society and when you visit their constituencies you get shocked.
Now Ann I present my self to be your boyfriend. I am fairly handsome – almost same age with you. Well brought up and trained by my uncle to perform all duties of an African man, meaning I was taught what to do and how to do it perfectly well.
I have a few coins that can manage to buy for you a chicken thigh and a bottle of wine at least every weekend and a maybe a few other nothings that are liked by side chics. If you accept my request I will request Jjaja Museveni to bless our relationship as it should be done according to our African values.
I am sure our grandfather President Museveni will love to see us together since he has always advised the youth to get married, love each other and build strong families.
I hope you will not deny me this chance. I hope you will not humiliate me in public so that you remain single and pleading to be a side chic of someone who is older and maybe engaged somewhere. I hope you will accept to be my main chic.
The writer is a deputy RDC Kyenjojo District.