The love-coaching industry is growing every year, thanks partly to rising number of thirtysomething women in search of a partner. Coaches often promise they'll ensure clients find a man, when there can never be any guarantee – but sometimes it seems they do succeed in making single people happier.
"I wanna tell you some of the mistakes you make," Robert Burale booms as he jumps across the stage, to pulsing music played by a DJ.
"Are you ready for this?" He asks the room.
There are muted embarrassed murmurs.
"ARE YOU READY FOR THIS?"
Then Robert, who has been moving constantly throughout his speech, suddenly comes to an abrupt halt in the centre of the stage, microphone in one hand, his other free to point at the audience.
"You ladies make a mistake by giving a man husband privileges at the boyfriend stage," he yells.
"Men are hunters! The moment a lion captures your neck and you bleed to death – he starts looking for another prey."
"So please. No ringy…" he flexes his hips "… no thingy."
The women laugh, nodding. Some clap.
Robert Burale is a love coach, and this event – called Dear Woman – is targeted at single women hoping to settle down, to find a husband.
A few days earlier he had greeted us with fist bumps outside his office in Nairobi, Kenya. It was way too hot for his pebble-grey suit with pink shirt, polka-dot tie and matching pocket handkerchief, but as he explained, you never know where the day will take you or who you'll meet. And you'll always make a good impression in a suit.
Inside the office, his coaching videos played on loops on several screens, and the scent of expensive aftershave followed him around as he gave us the tour. About a dozen people typed on computers; a young receptionist said that watching his videos saved her life.
A table was piled with the 46-year-old's self-help books. He's also written an autobiography called From the Strip Club to the Pulpit, which traces his unlikely path from pornography addiction to renown as one of the most sought-after motivational speakers at churches and conferences across Africa.
Robert says he has the secret to finding everlasting love – even though his own personal life hasn't always gone well.
"Full disclosure, my own marriage broke down very publicly," he says. "But that means I can fully advise women on how to have a successful relationship. I know where people go wrong."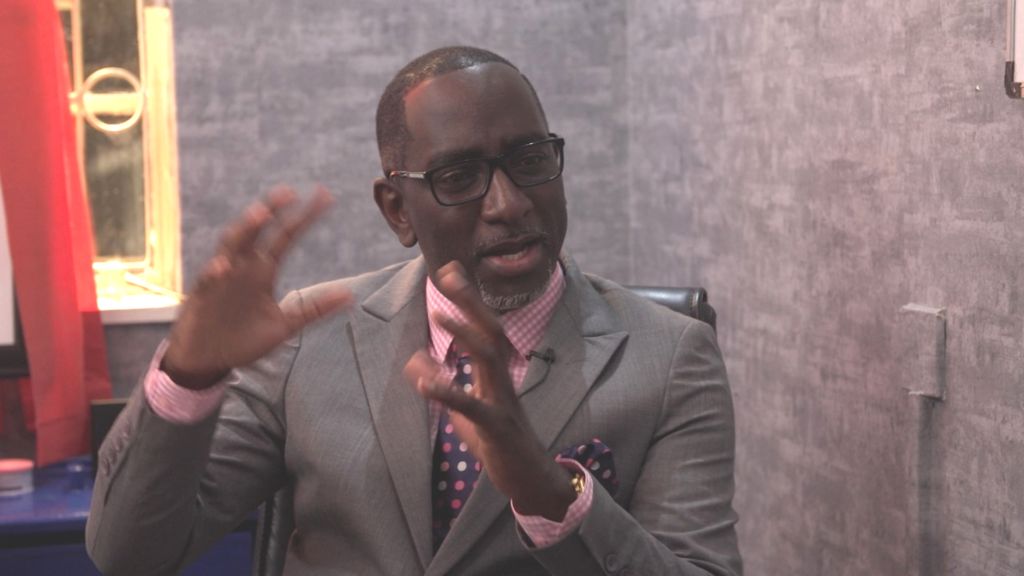 According to the International Coaching Federation – a global industry body – the personal development coaching business has doubled in numbers and value since 2015, a boom fuelled by an ever-expanding online audience, as well by demographic changes.
Personal development includes lifestyle coaching – which may include meditation, stress management and confidence growth – as well as love coaching, which is more about dating. But even with lifestyle coaching finding a partner may be the ultimate goal.
"There are two big factors driving the rising demand," says dating finance expert Jon Birger, the author of Make Your Move. "The first is the university gender gap — the shortage of men attending and graduating university. The other is the toxic culture of online dating. Both of these trends make dating exceedingly difficult for educated, successful, never-married women in their 30s and 40s. Unsurprisingly, this is the target market for most love coaches."
The UK's Office of National Statistics reported last year that the number of British women in their 30s who had never been married had doubled in a decade. Though the numbers may not always be so stark, something similar has been going on in countries from the US to Kenya.
One-on-one coaching with dating experts can cost up to $8,000 a month according to Jon Birger, while the International Coaching Federation says the worldwide personal development coaching industry is now worth about $13bn per year.


Source: BBC