Kawempe Division Speaker Justus Akampurira has said that his council has adopted a motion to rotate their sittings within communities to discuss issues affecting the electorate and save taxpayers' money.
Police, led by the area officer in charge, ASP Amulen Pauline on Monday dispersed Akampurira's first field meeting at Katanga grounds saying it was not in line with Covid-19 restrictions on gatherings as stipulated by the Ministry of Health.
According to Akampurira, the meeting had intended to discuss the ongoing land conflict between Makerere University and residents of Katanga.
Several reports had emerged last week stating that Makerere University has intentions to develop about 37 acres of land at Katanga Valley around Wandegeya. The said land is however disputed, with a pending court case.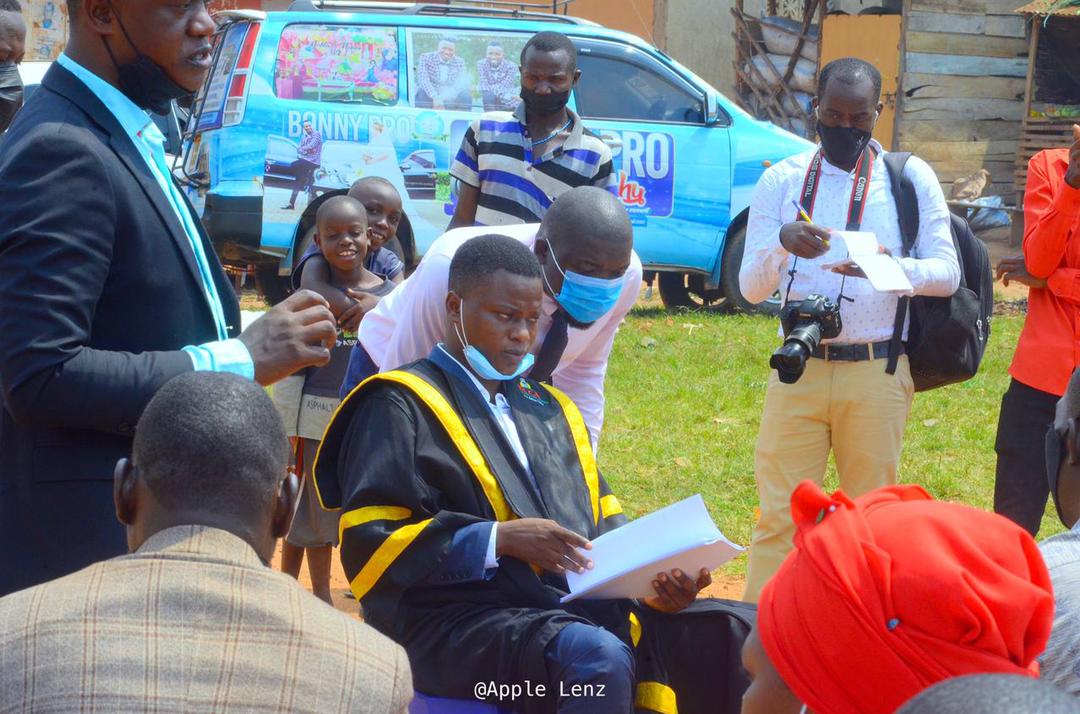 Now speaking to journalists, Akampurira said that he is determined to continue with such field meetings, saying that they will cut on the lavish expenditure that has hitherto been 'wasted' hiring hotels.
Akampurira said that police's efforts to frustrate his meeting were uncalled for as they did not factor in reasons as to why he chose to hold the meeting in an open space.
"The Division Council is like a local parliament, and you know that the parliament is a representation of the people, we must therefore work and be seen to work in the interests of the people, not against," Akampurira said.
Akampurira said that such Division Council meetings happen quarterly or sometimes more often in a shorter time and that each session takes down over Shs 9million for venue hire.
"When that money is factored in the five Divisions of Kampala, KCCA spends over Shs 65 million to conduct the meetings quarterly and over Shs 260m annually, this can be put to better use," he added.
Akampurira said that his council will operate differently and said that he will try to talk to other Division Speakers to do the same.
Akampurira said that his team will sit again and vowed that they will 'fight' for the people of Katanga to see that Makerere does not take their land.
"We will fight on until we achieve justice for the electorate," Akampurira said.