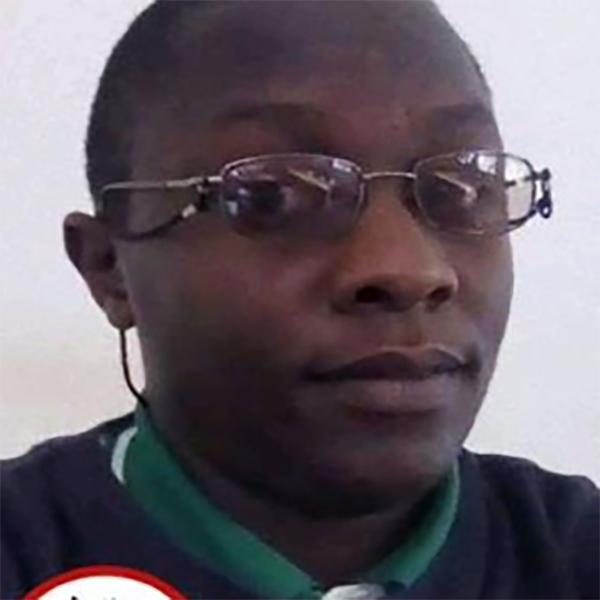 Adam Nuwamanya
As per the bush-war victors' fulfilment of one of their plotted businesses which was free and accessible education for all, 1997 became a public recognition of the noble-elite pledge from government through Universal Primary Education which realised its genesis.
The programme initially turned pessimism into optimism as every young folk had a right to acquire the exploration of pencil, ink and a book.
Thank you government. That was such a landmark to the arena of the elite fraternity. But then, you had a basic foundation laid though the perpetual accomplishment of its metamorphosis later lost the vigour it had started with.
The notable executioner of the system was the one who initiated, promoted, advised and encouraged the influx of private sector in it. The capitalistic and profit oriented private schools.
During the initial booming of U.P.E (from 1997 to when the situation started to sour around 2007) in schools, there were various skilling sessions including handwork, gardening, music dance and drama and art and craft.
During these extra curricular sessions, pupils demonstrated their skills in weaving mats, carpets, table cloths, singing, clay modelling and the like. The situations were so inspiring and they made one desire to enrol in school.
But, like how my friend, Herbert Ssegujja aka Teacher Mpamire usually ridicules his audiences, "What really went wrong?" Can you, too, ask your neighbour? What exactly happened to our talent developmental practices and values of the initial U.P.E?
During those days, there were always yearly competitions of different sports like athletics, soccer, music dance and drama at various centres. Where did they go?
During the state reception of the Tokyo Olympics 2020 medalists, the president seemed to acknowledge the role that U.P.E. ought to do in both seemingly nostalgic and remorseful tones.
This was vindicated in a way he tried questioning the gold girl Chemutai and athlete Nanyondo, where they had their primary Education from.
Though with ecstasy while wearing the gold medal, Chemutai's answers to the cross-examiner (president) reflected a tone that was cemented by a psychologically haunted sentiment of dropping out of school as early as S.1 by the golden girl.
At least, Nanyondo's retorts to the big-man's questions were fired back with hysterical laughters and smiles.
Now, where exactly is the problem?
Capitalism in Education sincerely came as a nuisance to disturb the original calm. The mentality of scoring good grades intensified only academic competition among schools, and, co-curricular activities are now perceived as wastage of time.
The education capitalists take advantage of the parents' consciences of "my child should study, speak good English and access an office in future".
Such a mentality is therefore a huge bottleneck to talent development and recognition.
As a result, U.P.E schools have adopted the greedy initiatives from their counter parts, have started sending away children for the little designated fares for weekly tests, porridge at break time, trips to Nairobi, money for this and money for that.
The situation has therefore appeared as though government aided schools are not up to their set principles, or, principles of the U.P.E programme.
Another prolific hindrance to the system has been proved that U.P.E and U.S.E have never had sufficient monitoring and supervision. Education in Uganda is in so broad a scope that it needs very keen and vigilant eyes on matters of implementation, the content delivered and matters of accountability.
If you find a U.S.E student paying Shs.250,000/-, where is the difference from before the programme was in place? Or, what do the government capitation grants do?
Let me clearly bring to light that in most U.P.E and U.S.E schools, there is a lot of swindling of the capitation grants.
There are several syndicates played by some school heads and other financial stake holders to swindle the funds as they forge and concoct seemingly genuine accountabilities, which they present to auditors to silence them.
Corruption in lower education is now like how a weevil eats up a bean seed.
The end result of such corruption tendencies and the grades mentality have completely dissolved the so called free Education.
That's why my sister Chemutai remorsefully confesses that she had scored a very good Division II, but dropped from school in S.1. It really hurts.
Mr. President, you were asking, how can U.P.E and U.S.E implementation be polished up. Here is what I think can maximise the implementation.
Regulate the further establishment of mushrooming private schools. Let there be minimum standards for a school to begin. Let each school that is to begin first submit their practical objectives and rationale, but not enticing visions, missions, mottos, etc. It defeats my understanding that some even go to other schools, borrow materials, then wait for inspectors and then take them after inspection.
Co-curricular activities need to be revived with emphasis. Most schools do not even have a football pitch. Why? Because they are just businesses to find a name in passing exams only. Primary school centres competitions should be revived.
The government should increase teachers' pay, but lure them to keep at school, while overseeing student activities and giving them guidance on learner discoveries. How is a teacher effective, when some of them even teach on phone alongside attending to their personal administrations, others riding bodabodas, etc.?
Government, embark on re-empowering government aided schools. Mass sensitisation on the objectives of U.P.E and U.S.E by government should be initiated. Let media be called upon to help government in doing that. Otherwise, only buildings are soon to remain. Parents' confidence should be restored in Government Aided schools.
Content to learners should be reduced. Some of it is useless. I wonder what a P.7 candidate is doing with three black books of Social Studies content. That why some of them even drop out of school as they are packed with useless content which just teaches them speaking English.
Last but not least, there should be genuine accountabilities and authorities should benchmark some schools fees bills. Government U.P.E and U.S.E schools should have all workers recruited on payroll and the school fares levied on students should be largely for the necessary utilities.
With all the above input, U.P.E and U.S.E implementation will be smooth, fast, fruit-yielding and productive, with talent exploitation given priority and consideration.
The author is a teacher and prospective journalist.