Ethiopia's prime minister has called on civilians to join the army in its fight against rebels in the Tigray region.
Abiy Ahmed asked "all capable Ethiopians" to "show their patriotism" by joining the war, which is raging across the north of the country.
This came after the federal army had withdrawn and declared a ceasefire.
In his statement, Mr Abiy – a Nobel Peace Prize winner – said the whole country had to get behind the battle to defeat the TPLF.
"The media, artists and social activists are expected to contribute towards strengthening the people's support for the country," he said.
"Every Ethiopian must work closely with the security forces in being the eyes and ears of the country in order to track down and expose spies and agents of the terrorist TPLF."
The TPLF has been designated a terrorist organisation by the government. But the group says it is the legitimate regional government of Tigray.
Fighting broke out in November 2020 between government troops and the TPLF, which ruled Ethiopia for decades and now controls Tigray.
The conflict has forced over two million people to flee their homes, with hundreds of thousands pushed into famine conditions.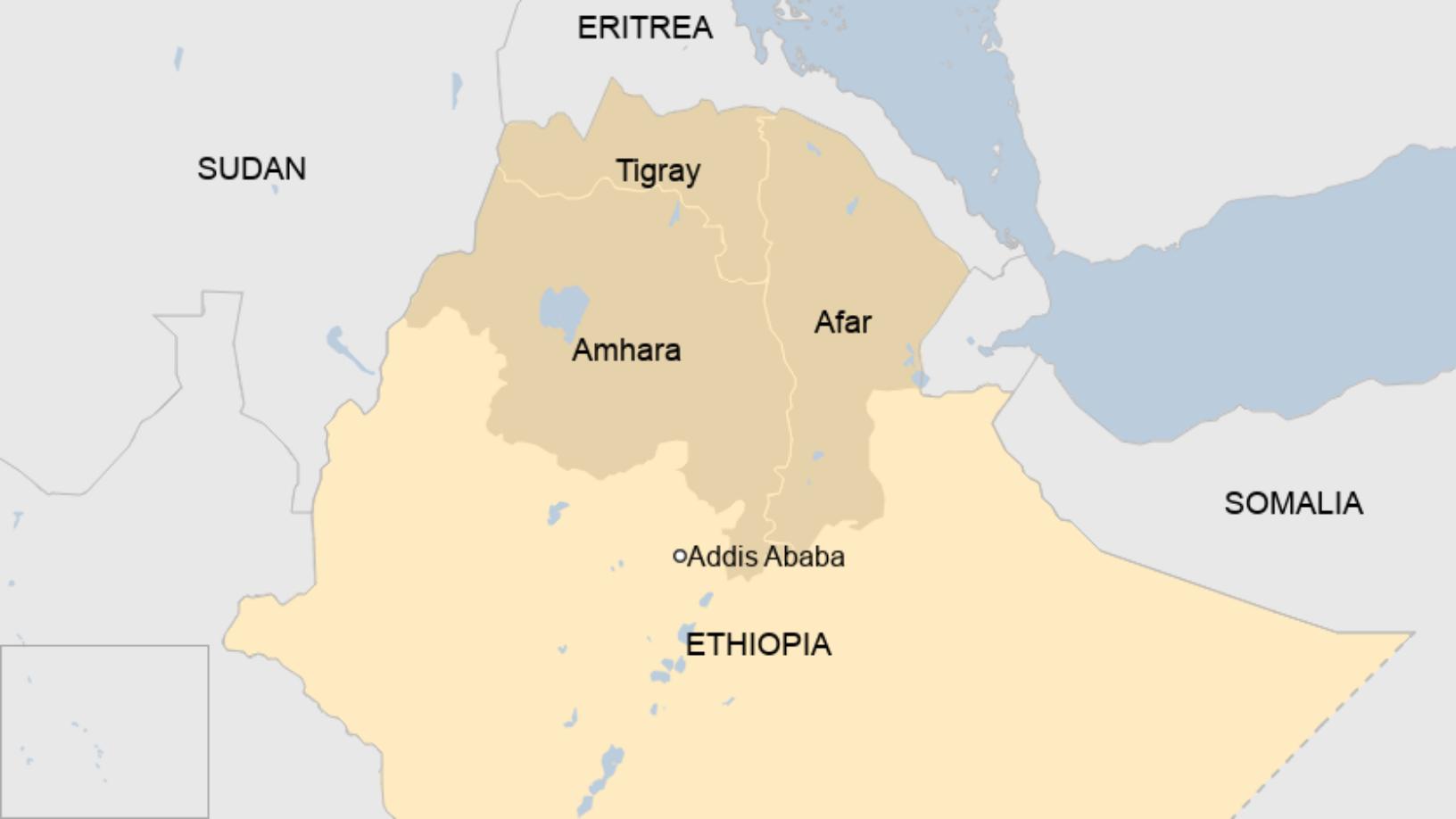 Six weeks ago, the government announced a unilateral humanitarian ceasefire, after losing control of key areas including the regional capital, Mekelle.
It said the ceasefire would stay in place until the farming season ended. The main planting season runs from June to September.
But the prime minister's statement accused the rebels of stopping aid and not allowing farmers to plant crops.
"It has become apparent that Tigrayan farmers will not be able to farm safely unless the people of Tigray are forever separated from the terrorist group," Mr Abiy said.
The statement also took aim at some in the international community. The prime minister blamed them for the "machinations of foreign hands" in the war, and alleged some had been caught "red-handed supporting the [Tigray forces] under the disguise of humanitarian aid."


Source: BBC