The commander Land Forces, Lt Gen Muhoozi Kainerugaba has visited the UPDF detach in Zombo district which was recently attacked by Congolese rebels.
On Friday morning, rebels from the Democratic Republic of Congo's Cooperation for the Development of Congo (CODECO) attacked the army detach at Zeu but the attack was repulsed by UPDF soldiers who killed five of the attackers whereas one of the Ugandan soldiers was also killed.
On Monday, the commander Land Forces visited the area to assess the security situation but also as a morale-boosting gesture to the soldiers in the detach.
According to a statement, Lt Gen Muhoozi spent the day with the troops in the field as he also took time to understand the environment in which they operate in the area as their commander.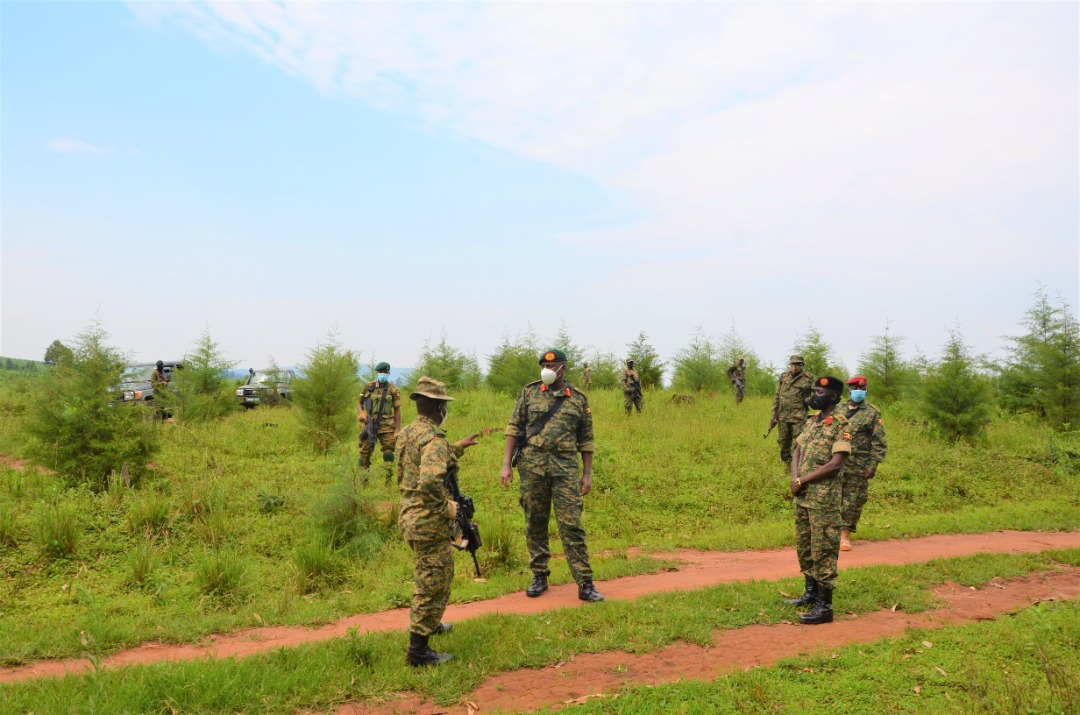 He also toured the DRC-Uganda borderline in the area.
"We are the fire of our country and therefore whoever touches our country should get burnt," Lt Gen Muhoozi Kainerugaba said.
The UPDF spokesperson, Brig Flavia Byekwaso on Monday said the CODECO hails from the Lendu ethnic group, one of the many operating in the volatile Ituri province.
During the Friday attack, a group of over 20 fighters armed with bows, arrows and machetes raided the UPDF detach in the morning hours but were repulsed.