DJ Bush Baby (real names Micheal Owori) has taken the first step towards making his comeback from damaged urethral strictures after undergoing surgery on July 14.
The seasoned media personality was involved in an accident back in April and after further consultation with his doctors, the results indicated that he injured some of his internal organs that required surgery.
In a phone conversation with this website, Bush Baby said that he had the surgery at URO Care Hospital in Kampala and he is recovering.
"I am feeling better. I still have two catheters inserted in my belly and pubic area. The tubes will be removed after three weeks of review," Bush Baby told Nile Post.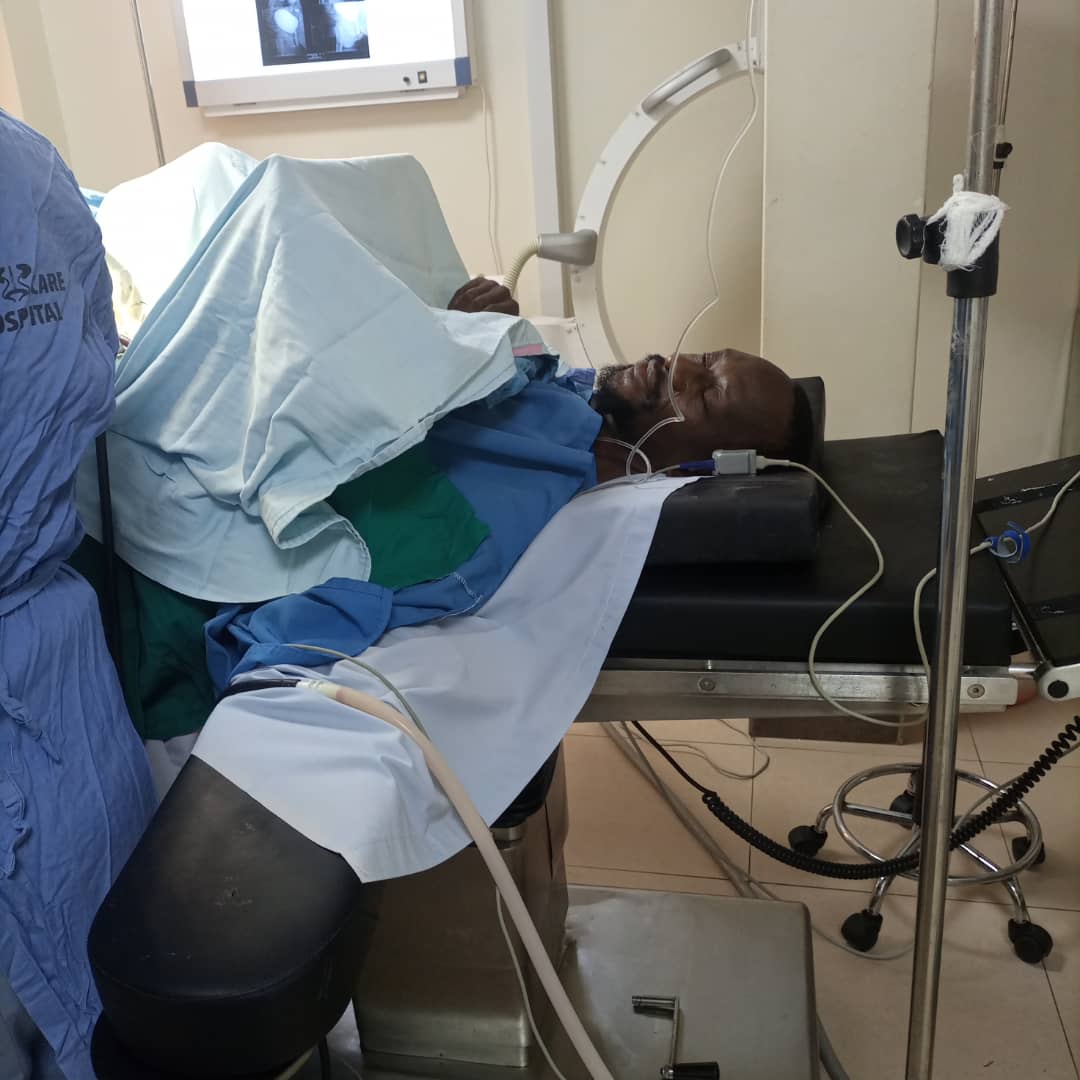 Bush Baby said that he was discharged from hospital on Friday July 16, 2021 after surgeons had confirmed that the procedure was a success.
He thanked God, his doctors and colleagues including former workmates from different backgrounds who contributed to his surgery.
The groups that Bush Baby thanked for their contributions include; URO Care Hospital, friends, The Performance Arta Sector, his wife who he says has been by his side through it all, Fun Cycling Uganda, SFC, UPDF, IPP Media/EATV Tanzania, Next Media Services, Vision Group, STV, Rugyeyo Farm, Diaspora Ugandan Community, Nation Media, family, Kiswa primary school obs and ogs, Gombe SS obs and ogs, Bugolobi Nyumbani, former workmates and other anonymous individuals that offered comfort and welfare.
Bush Baby said that he has a series of physiotherapy sessions lined up in coming days, that will attend to his pelvic fracture but reckoned that he is in generally 'high spirits' and looking forward to full recovery.
Background
Bush Baby had a freak accident on April 13th while doing domestic work at home.
He stepped on a manhole whose cover seemed weak and it gave way.
"I ended up with a fractured pelvic bone, and injured some vital organs like the Urethra and bladder. During first aid only the fracture seemed detectable so 12 weeks of bed rest were recommended," Bush Baby narrated.
"Overtime things escalated and subsequent scans indicated I had severely damaged some vital organs."
Upon further consultation, Bush Baby said that it was discovered he had damaged Urethral structures that required urgent corrective surgery.