A mother who threw her baby to a crowd from a smoke-filled building in the South African coastal city of Durban has told the BBC of her gratitude to those who saved her daughter, who turns two next month.
"All I could do was trust complete strangers," Naledi Manyoni said. She added that they were both doing well.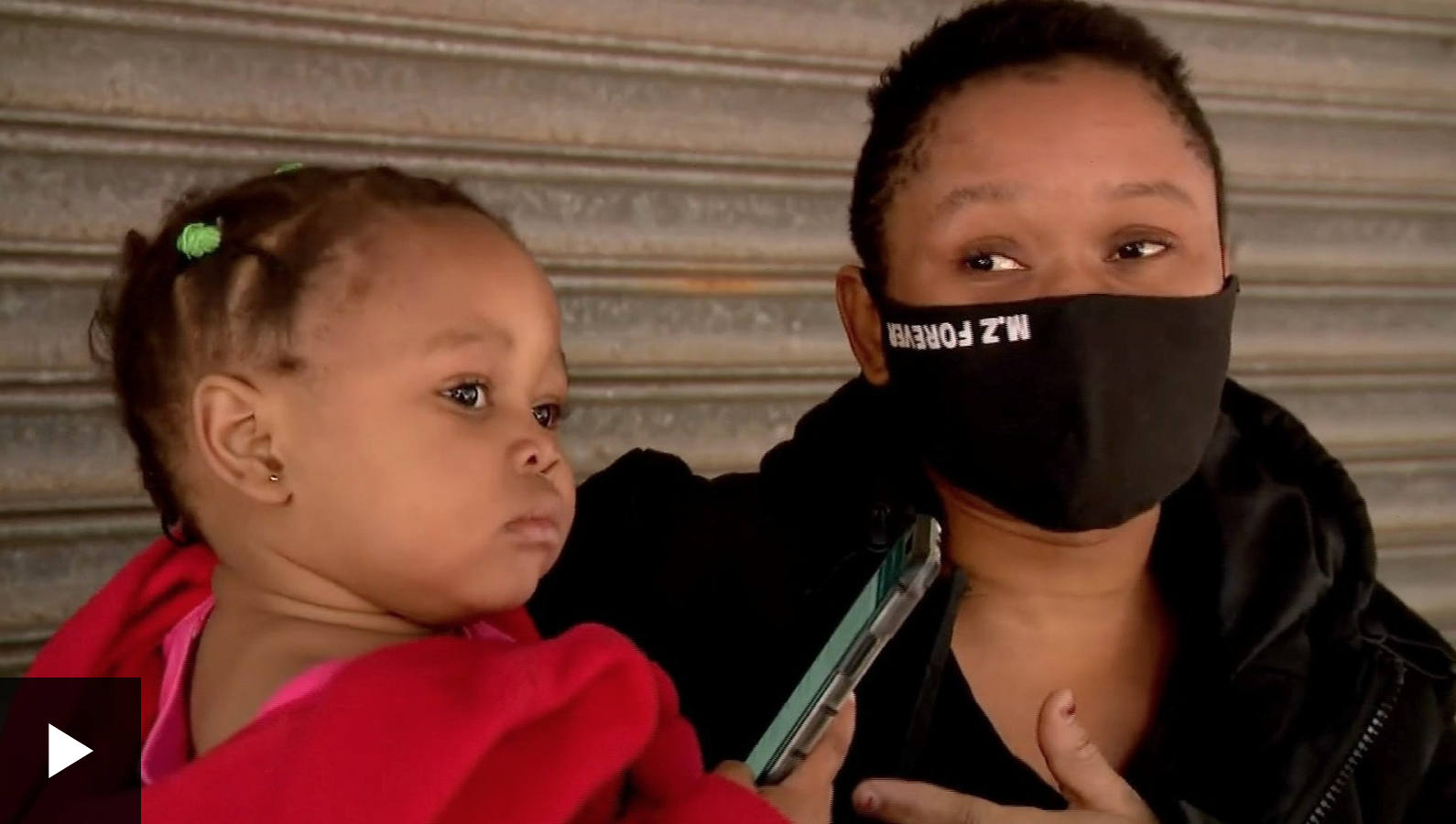 The building they were in was set on fire by looters.
The unrest was sparked by the jailing of former President Jacob Zuma.
The 79-year-old was convicted of contempt of court last month after failing to attend an inquiry into corruption during his presidency.
He handed himself in to police last Wednesday to start serving his 15-month prison sentence, but this sparked violent protests, arson attacks, and opportunistic looting in his home province of KwaZulu-Natal and spread to other cities and towns.
At least 72 people have died in what President Cyril Ramaphosa has described as some of the worst violence South Africa has witnessed since the 1990s, before the end of white-minority rule.
The government says it will deploy some 25,000 soldiers to stem the violence.
How was baby Melokuhle rescued?
BBC cameraman Thuthuka Zondi filmed Ms Manyoni throwing Melokuhle, when they were on a street in Durban's city centre on Tuesday afternoon after it had been hit by looters.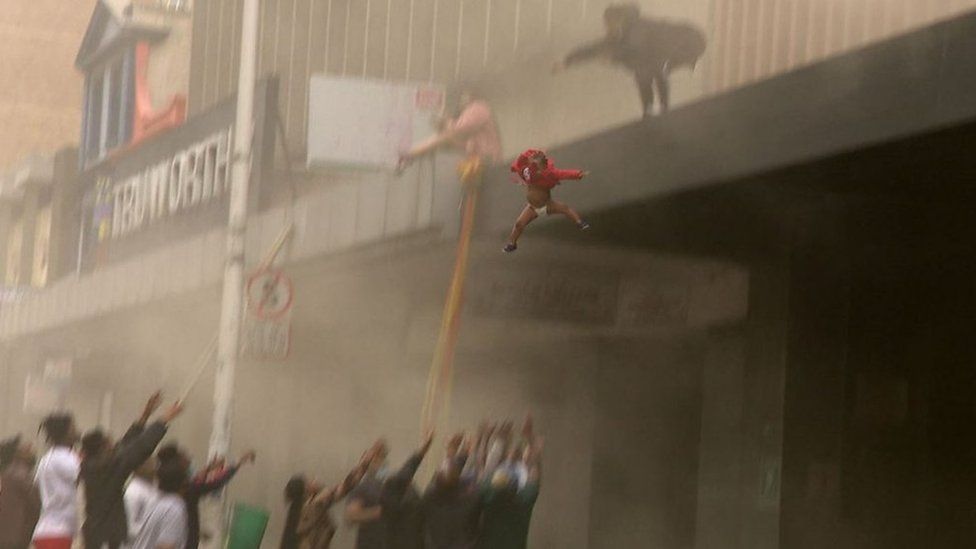 Source: BBC