On the weekend, Carol Atuhaire stunned many Ugandans who had never heard of her by appearing on a series of huge Riham billboards.
The billboards that sprung up around Kampala were beverages giant Riham unveiling Atuhaire as the brand ambassador of their Oner juice drinks.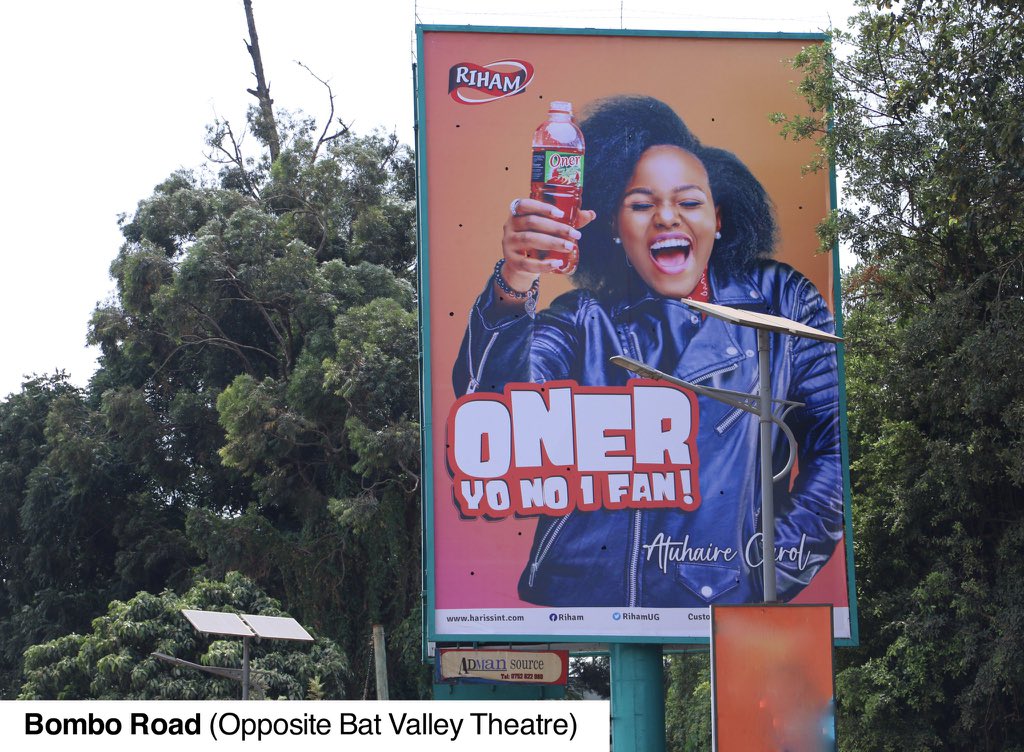 Until that unveiling, Atuhaire was a "minor" celebrity on Twitter among the 113,000 people who closely follow her handle @AtuhaireCarol10
Atuhaire talked to Nile Post about her journey to being the Twitter girl on the billboard.
She reveals that she opened her Twitter account in July 2019 because so many of her friends were already on the platform.
Already keenly interested in the marketing profession, friends were urging her to try out Twitter where she might earn some good commissions. From the jump, Atuhaire knew she wanted to be an "influencer" on Twitter and this is what prompted her to taking her tweeting seriously.
An influencer is someone who is paid by an organisation or individual to promote a cause or product for an agreed upon period of time on social media.
From the jump, Atuhaire adopted the strategy of engaging with whoever would react to her posts. She celebrated other's triumphs and commiserated with those with challenges. She says that because social media, and especially Twitter, can be full of people who are negative, she was determined to always be positive and spread the love as much as she could.
She says, "My humility and calmness helped me a lot. I engage with everyone unlike other tweeps ,they engage with people they know or with a big following."
Before Riham approached her to promote Oner, Atuhaire was already a devotee of the drink. She says she used to share photos with the drink prominently displayed in her photos whether she was travelling or just hanging out with friends because she drinks it.
She thinks it is her love for the drink that encouraged Riham to approach her with what she describes as, "A one in a million opportunity."
Oner is just the latest in the two year business relationship Atuhaire has had with Riham. In the March 2020 lockdown, Atuhaire was already promoting another Riham drink called Sky.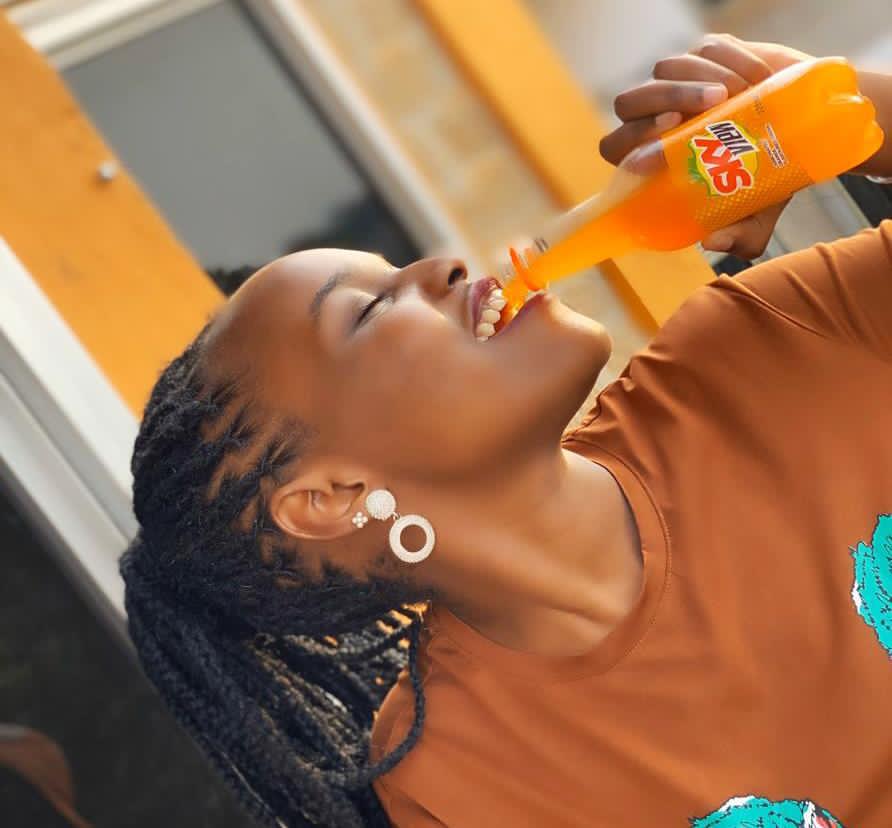 She had started humble, charging shillings 30,000 to promote the Kaguta Foundation by Evans Stark.
Without a doubt for Atuhaire, "It feels great definitely, only a few people get a chance to appear on those billboards. I have been working with Riham on different projects, and it was an honour for me to become the ambassador of my favourite drinks, Oner Juice. Hopefully, I can pick up from there and achieve more greater things."
She will not rest on her laurels. She sees the opportunity and publicity Riham has given her as a chance to grow her brand beyond Twitter and one platform.
Learning as she goes, Atuhaire reveals, "I'm slowly developing and shaping my own brand as an individual, I hope, with the help of the good things happening, the publicity of the Riham /Oner juice billboards , my brand will steadily grow."
However, just like any other job, the influencing jobs has its own pros and cons. Whereas influencers usually expect some form of payment for promoting brands, Atuhaire stresses that there is still a challenge of unfair monetary compensation yet they work tirelessly to promote the brands which makes the influencing job a bit challenging.
"Basically, there are no major challenges, maybe delays in payments after a gig, of which the payments come , smaller pays with regards to the work required," she opens up.
With the country in a second lockdown that was declared in June 2021, the second year Ndejje University student knows they will not be returning to school anytime soon. She has decided to make the best of the challenging economic situation by looking out for more emerging opportunities.
She concludes, "I'm just adapting to the fact that I'm appearing on billboards for one of the biggest brands in the country, it's a great pleasure. I will just have to be calm and get prepared for what comes my way."