Police have together with the Health Monitoring Unit recovered assorted drugs suspected to be worth shs1 billion from a clinic in Nansana, Wakiso district.
According to the Kampala Metropolitan deputy police spokesperson, Luke Owoyesigyire , following a tip off from locals about vehicles seen ferrying suspected stolen drugs prompting an operation at Brocch medical services, a clinic located in Nansana, Gganda in Wakiso district.
The Police at Nansana yesterday 17th/06/21 carried out an operation at Brocch Medical services, a clinic in Gganda Wakiso district at around 5pm.
"This operation was as a result of information from locals, who informed the police that trucks had parked at the clinic and drugs were being off loaded and put in other vehicles. The police led by the OC CID Nansana responded and they were able to recover drugs on a parked tipper truck,"Owoyesigyire said.
According to the Kampala Police deputy mouthpiece, at the scene, several drugs labeled Joint Medical Stores Nsambya, USAID and others marked "government of Uganda not for sale" were recovered.
Quoting the Health Monitoring Unit officials, Owoyesigyire said the drugs recovered are suspected to be worth shs1 billion.
He noted that   Patient Kilenzi, a nurse at the clinic was arrested whereas a motor vehicle registration number was impounded and that both are currently detained at Nansana Police Station as investigations continue.
"The police have left the clinic under guard as we wait for officials from National Drug Authority to help into the investigations of the origin of the drugs recovered at a private facility."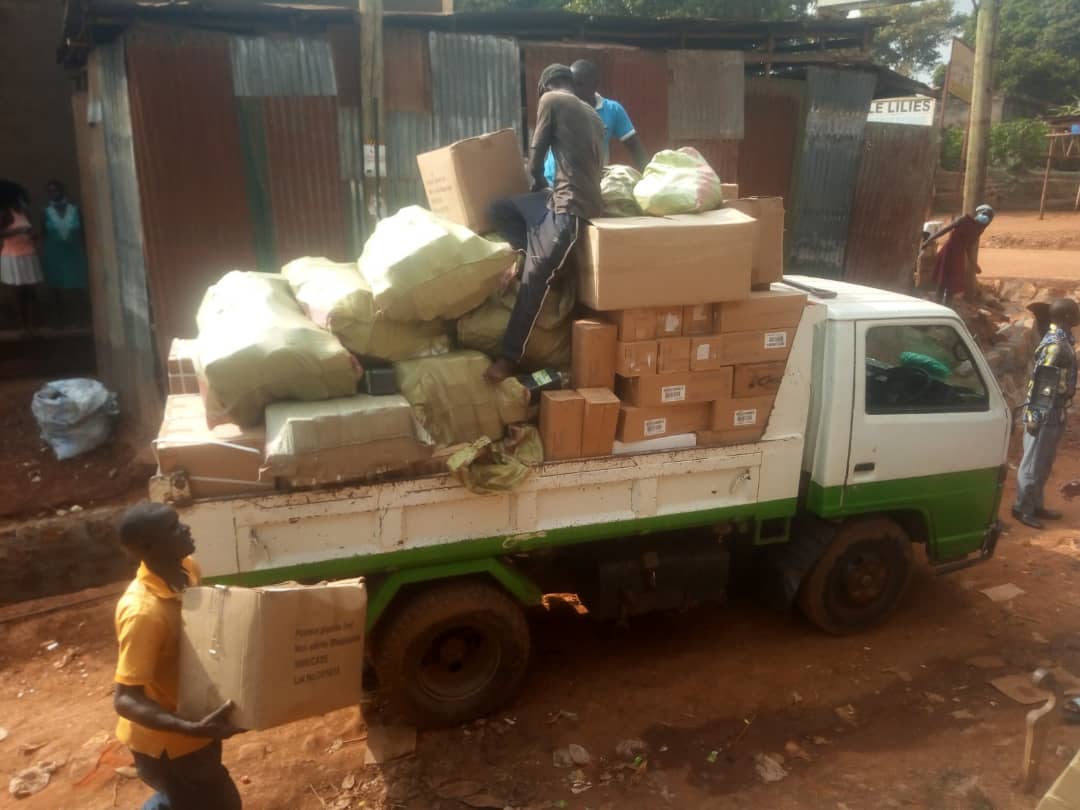 On several occasions, there is an outcry especially in government health facilities over lack of drugs as many of the patients are asked to buy the same from pharmacies and clinics located near the facilties.
Several investigations have indicated that these pharmacies and clinics are owned by mostly doctors from the government private facilities or government officials with connection to the Ministry of Health.
These , after stealing the drugs, stuff their private health facilities and sell them to the public at exorbitant prices for their own selfish gains.
The State House Health Monitoring Unit has tried to crack down on such errant government officials but the vice has continued.