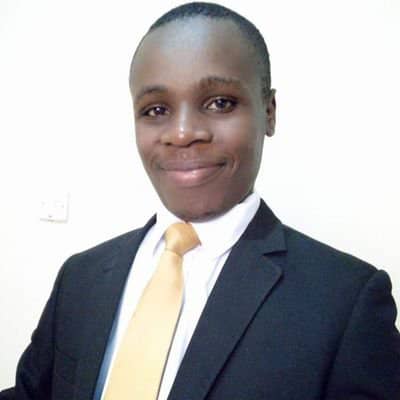 Sam Evidence Orikunda
When a relationship or a marriage between a man and woman fails, one is supposed to move on.
Some people, most times try to force things to work but the end results is always painful and not productive as expected.
Similarly, when a person dies, the people related to him must forge a way of forgetting the pain of losing the loved one and move on.
That's why those who are left on earth living must find means of surviving meanwhile as they wait for their day too.
It's almost two years now or more when a certain country decided to close it's borders with Uganda leading to the loss of millions of money.
The traders and the people who are living at the border surely felt the pinch and up to now they haven't recovered.
That country did not stop at closing borders but went ahead to provoke us and frequently send disrespectful statements through the media media with hope that Uganda would react badly and act to their benefit something that has not yielded results for them up to today.
Uganda has instead taken a decision of creating other means having it's agricultural products sold, boosting interstate trade and strengthening friendship with another good neighbour who opened his hands and welcomed us when the jilted neighbour decided to close and kill a historical pact that we have had had with each other for a long period of time.
Many thanks to the beautiful 'bride' the DRC who will takeover, mend the broken hearts and build a strong friendship with Uganda.
Ugandans should all be happy and proud because yesterday, President Museveni and his counterpart President Felix Tshisekedi commissioned roads projects valued at $330 millions.
Upon completion, Ugandan and DRC traders will move through Ugandans and DRC smoothly for their business.
Also, the security of the two sister countries which the enemies have taken advantage of, for many years will also be strengthened since the two countries will work together to protect their territories against any bad elements.
The East Africa Community was born as a measure of uniting the people of East Africa beyond borders. However, some people seem to be uncomfortable with working with each other and treating each other with humility and as brothers and sisters bonded together by African blood.
That's not only selfishness but a setback to growth of Africa as a continent.
President Museveni's goal through the National Resistance Movement party has been to move the entire Ugandan population from the substance farming to commercial farming hence reducing poverty levels and getting everyone on board in the money economy.
The DRC roads project is yet another attempt to make sure that goal is achieved.
The first time a motion was moved in parliament to have these projects funded I heard different voices opposing it and basing themselves on immature reasons.
Some legislators said Ugandan roads are not yet better, that we've failed to work on our own roads, how do we then think of working on another country's roads?
I think that was childish because tomorrow, when Ugandans produce a lot of maize and we lack market, the same legislators will come back to lament.
Social economic transformation of any country happens when you have rightful thinking, patriotic and innovative citizens but not forgetting good neighbours who will not work to fail you but rather give you a green light to move as they also move.
However, Ugandans instead of being innovative they blame the government and relate everything to politics with some people going tribal and sectarian,.
President Museveni has since rejected and decided to forge away of building Uganda, East Africa and Africa as a whole. I'm confident that his plans will succeed for as long as God is on our side as he has always been.
The writer is a deputy RDC Kitagwenda District.