South East Asian leaders have urged the head of the Myanmar army, which took power in a coup in February, to end the violent crackdown in the country.
In his first known foreign trip since the takeover, General Min Aung Hlaing heard calls for the military to stop killing protesters and to release political prisoners.
More than 700 people have been killed and thousands detained since the coup.
The talks in Indonesia were the first big effort to address the crisis.
A statement released after the summit said the leaders and foreign ministers from the 10-member Association of Southeast Asian Nations (Asean) had reached a consensus on five points.
They included asking for an immediate stop to the violence and opening a dialogue between the military and civilian leaders, with that process overseen by a special Asean envoy who would also visit with a delegation. The group also offered humanitarian assistance.
The consensus was welcomed by Myanmar's newly formed National Unity Government (NUG), a group made up of opponents of the coup – including pro-democracy figures, representatives of the armed ethnic groups and former members of civilian leader Aung San Suu Kyi's former government.
After the meeting, which was held in the Indonesian capital Jakarta, Singapore Prime Minister Lee Hsien Loong said the general was "not opposed" to a visit by as Asean delegation or humanitarian assistance, adding: "He said he heard us, he would take the points in which he considered helpful."
Malaysian Prime Minister Muhyiddin Yassin also called for unconditional release of political prisoners. Aung San Suu Kyi remains in detention, as well as anti-coup leaders.
"The deplorable situation in Myanmar must stop immediately," he said.
Demonstrators gathered near the venue of the summit, beating pots and pans and holding signs that read "Restore democracy" and "We stand against the military coup". Protests were also held in Myanmar's main cities but there were no immediate reports of violence.


Asean gambles on invitation to coup chief

Asean leaders have been widely criticised for inviting to their meeting the man responsible for overthrowing the elected government in Myanmar, and for unleashing savage violence on those opposed to his coup.
They may now argue that it was worth it; that by attending, Min Aung Hlaing has accepted the meeting's concluding statement calling for an end to the violence and the start of dialogue with an opposition movement that enjoys substantial popular support. The general was described by his Indonesian hosts only as the armed forces commander and not the head of a legitimate government.
However, an appeal for the release of political prisoners was dropped from the final communique. Much detail remains to be hashed out on how dialogue will happen. But, in his first diplomatic encounter since his disastrous coup, Min Aung Hlaing, until now deaf to appeals for restraint, does appear to have agreed that his regime needs to change course. Asean member states fear that unless this happens, they may have a civil war, or even a failed state, on their doorstep.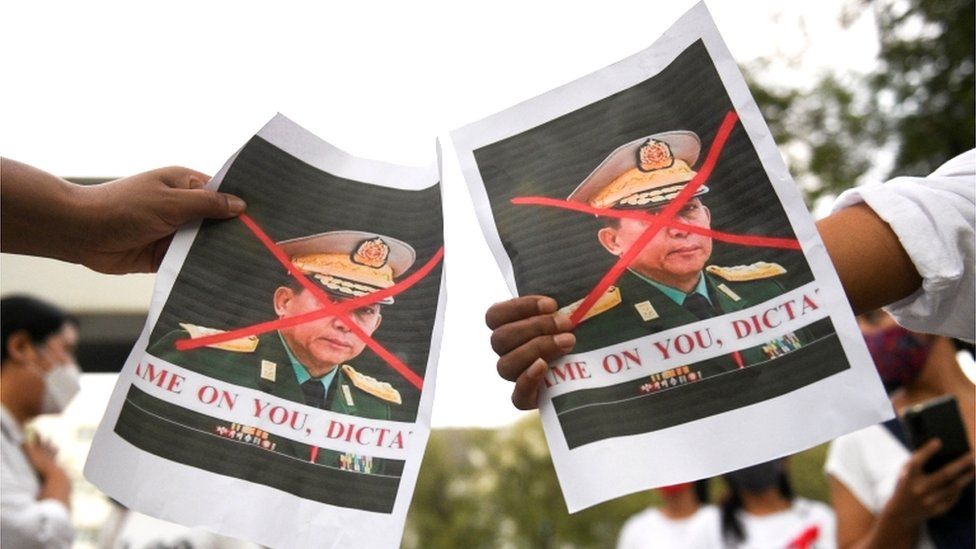 This afternoon people across the commercial capital Yangon banged pots and pans to show their defiance of a military junta that has shocked the world by its brutality. Never before has Asean had to deal with a member state whose government faces such entrenched public hostility. It is a challenge the countries of this region, many of them undemocratic, are ill-equipped to meet.


United Nation's Secretary-General António Guterres had called for the Asean summit to resolve the crisis and prevent "possible grave humanitarian implications beyond Myanmar's borders," UN spokesman Stephane Dujarric said.
There have been calls for Myanmar, also known as Burma, to be expelled from Asean but the members historically do not get involved in each other's internal affairs.
The UN special envoy for Myanmar, Christine Schraner Burgener, is in Jakarta for meetings on the sidelines of the summit.
Mass protests have been taking place across Myanmar since the military seized control and declared a year-long state of emergency.
The armed forces claim there had been widespread fraud during a general election late last year which had returned elected leader Aung San Suu Kyi and her National League for Democracy party (NLD) to power.
The military promised instead that it would hold "free and fair" elections once the state of emergency is over.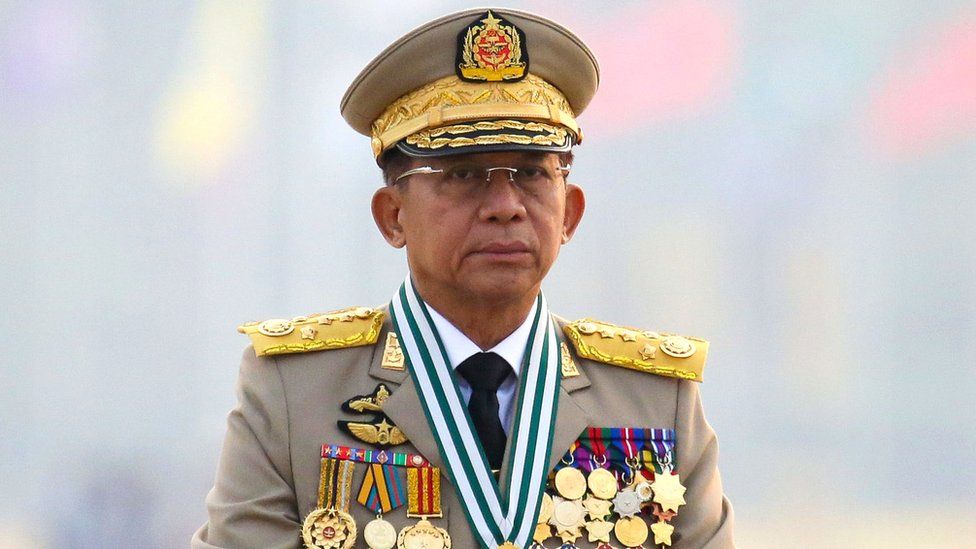 Source: BBC