By Herbert Sseryazi
Two men have drowned in Lake Victoria at Buleebi landing site while trying to escape mob justice after they stole a pig. The men have been identified as Abdallah Maiso Waicha  and Peter Badaaza.  
The men, who were also residents of the landing site, were spotted with their loot and tried to get away on a canoe. They were chased to the lake shore by an angry crowd where they jumped into their canoe and tried to paddle away. 
However, before they could get far, they lost control of their boat, which capsized and they drowned along with the pig they had stolen. 
Residents who were looking on at the shore did not mince words and celebrated the demise of the two men who they accused of being behind several thefts in the area.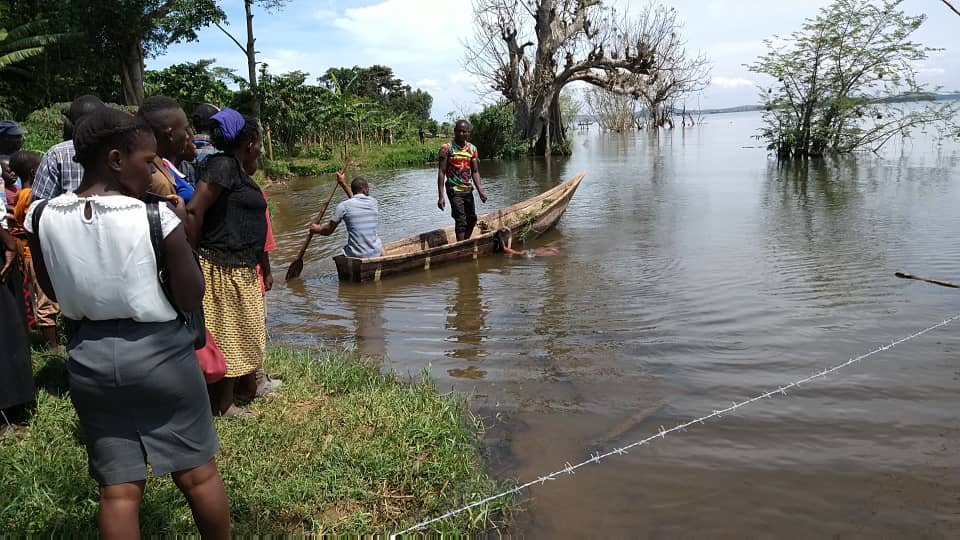 One of the residents told this reporter that, "We have been losing our properties like boat engines, fishing nets, and animals. The key suspects were those men but the leaders did nothing." 
Abdallah and Badaaza stole the pig on Monday evening from Sam Okwalinga's homestead. Okwalinga came upon the men as they made off with his pig and raised an alarm. He then started chasing after the men as he raised an alarm for help from other residents who joined in the chase. 
A sympathetic resident who identified herself as Naomi Katono claimed that one of the men who drowned was struggling with debts. She said that Abdallah had taken a one million shillings loan and he was due to make his monthly repayment deposit on it this week. He, reportedly, had no money to do so. 
The Mpunge sub-county chairperson Frida Namyalo appealed to government to consider fishermen  as beneficiaries in the Emyooga program. 
A resident supported the chairperson's suggestion adding that many households reliant on fishing had become impoverished ever since government restricted their activity on the lake. 
The resident said, "Government deployed heavily on the lake and we are not allowed to go and fish. Whoever goes in the lake is brutally arrested. We have no work, that's why the crime rate is on the rise on landing sites." 
The victim of the theft Okwalinga had no sympathy for the deceased. He demanded that the relatives of the deceased compensate him for his pig before they could take away their bodies. He said that he had been planning to sell the pig and raise tuition to send his children back to school with the reopening of education institutions. 
The bodies of the deceased were retrieved by fishermen that same Monday evening at about 7pm. 
The incident occurred at Buleebi landing site, Mpunge sub-county in Mukono district.