Police on Wednesday said at least four people died after a shooting at a southern California office building.
The violence comes on the heels of two other mass shootings in the United States earlier this month, reigniting a debate over gun control in the country.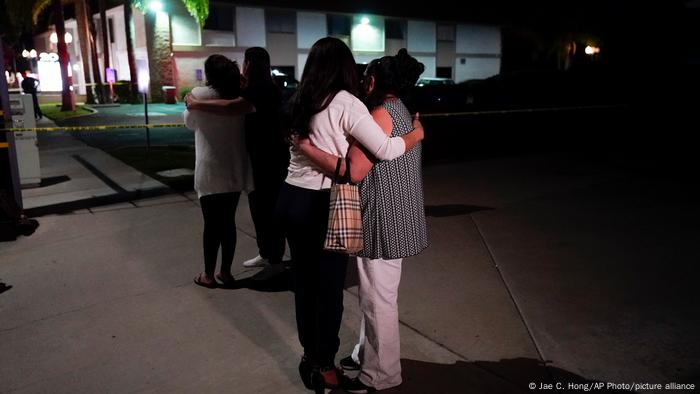 Locals were left shocked after a shooting occurred in Orange, California, with multiple victims
What we know so far
The shooting occurred at around 5:30 p.m. (0030 GMT/UTC) local time at a two-story office building in the city of Orange, south of Los Angeles.
At least four people have died, including a child.
Another person was wounded in the incident before police shot the suspect, authorities said.
The shooting occurred on the second floor of the building.
By 7 p.m. local time the situation had become stabilized, according to police.
"An officer-involved shooting occurred" and the suspect was taken to hospital, Lt Jennifer Amat said.
"The situation has been stabilized and there is no threat to the public," the Orange Police Department said on its Facebook page.
Further details on the background of the shooting were not immediately available.
Source: DW