Twitter's policy that deals with the infringement of copyright is increasingly being used to maliciously target accounts run by Tanzanian human rights activists in order to silence them, internet rights campaigners allege.
Every day on Twitter, Kigogo – a Swahili name that means a VIP or swashbuckling tycoon – doles out the latest gossip from Tanzania's corridors of power.
The details are embarrassing and shocking at times but Kigogo's nearly 400,000 Twitter followers love these revelations, dubbing Kigogo "our president of the Twitter republic".
But critics have accused Kigogo of embellishing incidents and sometimes getting things wrong.
Suspended from Twitter
"I'm a whistleblower and I expose corruption and human rights abuses in the country," Kigogo, whose identity is a closely guarded secret, told the BBC.
But shortly before the 28 October election, Twitter suspended the @Kigogo2014 account because of "more than 300" complaints to the social media platform that the account had breached its copyright policy – a charge Kigogo denied.
Internet rights campaigners allege that the policy is increasingly being used by "repressive governments" such as Tanzania's to silence critics.
Twitter has not responded directly to these allegations but did release a statement in October decrying the blocking of the social media platform ahead of the election.
In one instance that Kigogo described, more than 1,000 tweets from @Kigogo2014 were copied and used to set up three websites, the complainants then used those websites to say that their copyright had been breached.
"After my account was suspended I reached out to Twitter but it was like I was dealing with bots not humans. I was getting programmed responses. No human brain was involved," Kigogo said.
The attack came days after Kigogo tweeted about an alleged scheme by the ruling party to tamper with ballot papers ahead of the elections, in which President John Magufuli was seeking a second term.
The Tanzania National Electoral Commission denied allegations of fraud before and after the election.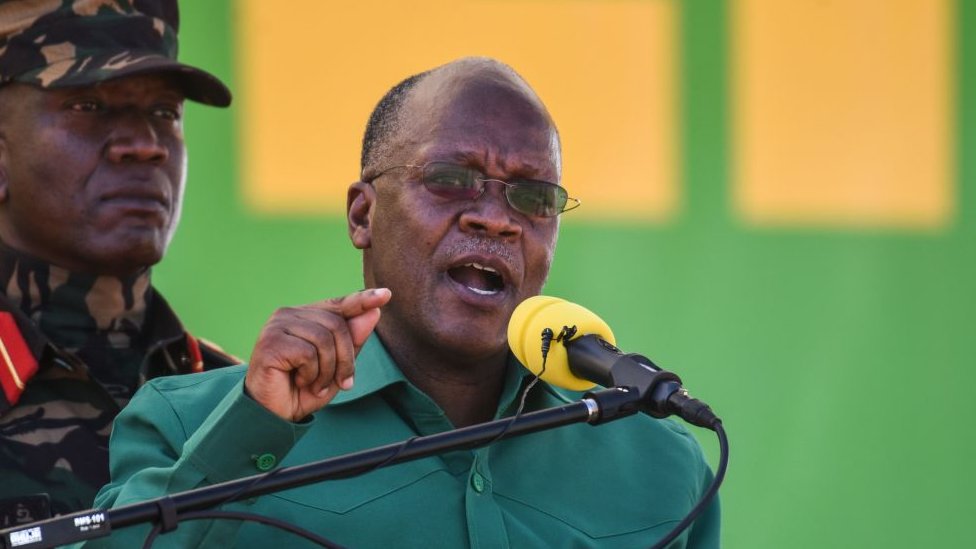 The complainants appealed to Twitter to crack down on Kigogo for violating the US's Digital Millennium Copyright Act, or DMCA, which Twitter and other popular US-based technology companies have to comply with around the world.
It gives guidance on how to manage copyright complaints including how to manage violations.
'They wanted to unmask me'
The organisation says it has dealt with nine cases where copyright complaints have been used to target accounts from Tanzania.
"After Twitter suspended my account I was asked to give my personal information like my address and phone number which they said will be shared with the complainant," Kigogo said.
"The strategy here was for the Tanzanian intelligence to find out more details about me that would help them unmask my identity, but I refused to comply."
Kigogo's account was suspended twice, for a total of 12 days.
Before the October attack "the account had been hacked… three times by, I suspect, Tanzanian intelligence", Kigogo said.
The BBC asked Twitter for a comment but a spokesperson for the company referred us to a tweet the company posted on the eve of the Tanzania election urging the government to lift an internet shutdown.
https://twitter.com/Policy/status/1321106129208922113?s=20


The internet disruption started days before the vote.
Phone users were blocked from sending bulk text messages with some claiming SMSs containing names of opposition leaders were blocked.
The main social media platforms like Facebook, Twitter and Instagram were either blocked or restricted. It remains extremely difficult to access Twitter on a mobile phone, although some people are using Virtual Private Networks (VPNs) to beat the blockade.
The Dutch ambassador to Tanzania recently asked why the social media platform was still restricted.
The BBC sought comment from the Tanzanian regulator but it has not responded.
Foes and supporters alike have been involved in frenzied speculation about the person behind @Kigogo2014 Twitter account and where they were based.
Some say it is being run by a well-connected state official or by a proxy.
Others have attempted to look for clues in the use of the caricatured face of hip-pop artist Jay Z as the account's profile photo, an image that has been used by several Kigogo copycat accounts.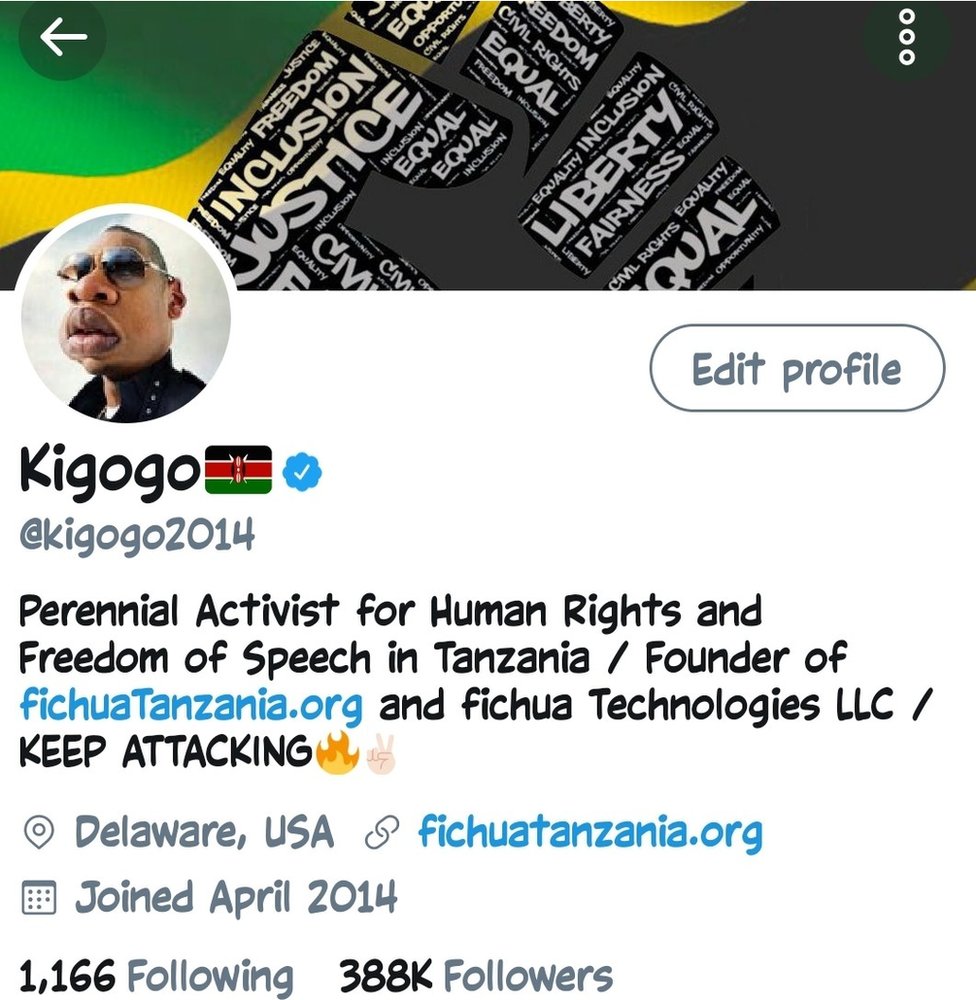 Several Tanzanian officials have publicly said they were looking for the person running the Twitter account, accusing them of incitement, leaking government secrets, spreading lies and threatening national security.
Kigogo's tweets are often copied and forwarded on WhatsApp feeding a parallel information system in a country where there's been an intensified crackdown on mainstream media and government critics since President Magufuli came into office in 2015.
Source: BBC