Pablo Bashir has always prided himself on rushing to the aid of his friends. The bubbly, flexible Bashir who works with Next Media Services has always been the one to turn to when you need a quick thinker who acts on his feet. This is what Bashir was doing on November 5, 2020 when he nearly lost his life in a nasty accident.
While the country was plunged in grief mourning the sudden death of Sheikh Dr. Abdu Anas Kaliisa on November 3, 2020, Pablo volunteered to race ahead to Ntungamo to oversee burial preparations. There was no better suited person for this task that would see the high and mighty of the land turn up in Ruhaama to pay their last respects to one of the eminent Muslim scholars and leaders.
But it was not to be!
Instead, Pablo Bashir nearly lost his life in a nasty car accident along the Kampala-Mbarara highway in the wee hours of Friday. Travelling in black salon Mark X, Pablo was with five other people in that car when the accident occurred.
The driver on that night journey to Ruhaama was a friend and political hopeful Badru Mohammad Katongole who died on the spot. The car was so totalled that witnesses who buried the survivors out of the wreckage were surprised the others were not dead in that November 5 smash.
Pablo was the other passenger in the car who was badly injured that news erroneously reached his employers at Next Media Services that he had died. He was unconscious when he was pulled out of the car, bleeding heavily with serious head wounds. There was a fear that he may have suffered brain damage.
However, Pablo is a survivor. He clung onto life as they were rushed to a nearby hospital for emergency first aid. It would be hours before Pablo stabilised enough that doctors were confident he could make it through a gruelling trip back to Kampala in a hospital ambulance.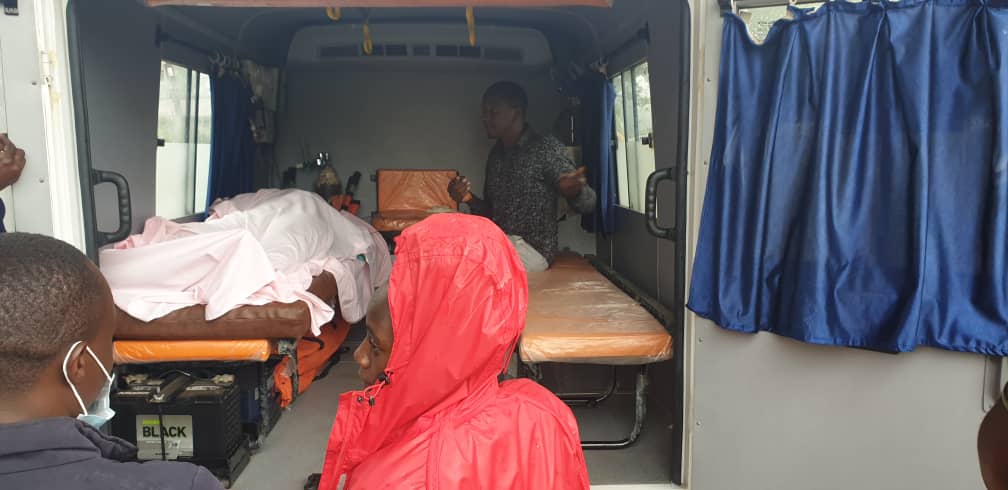 Many colleagues broke down in tears upon seeing Pablo in hospital, still unconscious. At this point he was in a medically induced coma to allow his body to begin the healing process.
Within days, to the surprise of many, Pablo was once again insisting on reaching out to people who had flooded his family with well wishes and donations. He is now on the road to recovery.