By Richard Oyel
Karamoja on Wednesday passed its seal of approval for Robert Kyagulanyi's candidature in the 2021 general elections with at least 7000 signatures. Kyagulanyi, previously best known for his artiste name Bobi Wine, has announced he will run for president of Uganda in the 2021 elections.
The confirmation was made by the National Unity Platform electoral commission officer in charge of northern Uganda Gerald Oyeki. Oyeki said, "Today I acknowledge receipt of seven thousand signatures from individuals across Karamoja. This is a true vote of confidence."
Bobi Wine picks presidential nominations forms at EC as NUP claim to organise primaries for his post
Oyeki said he had received about 7000 signatures collected across the sub region.
The declaration was backed up by the NUP registrar for Moroto Andrew Lokong who said, "The nine districts of Karamoja have unanimously endorsed Robert Kyagulanyi and we are here to hand over the signatures that will be taken to NUP Secretariat."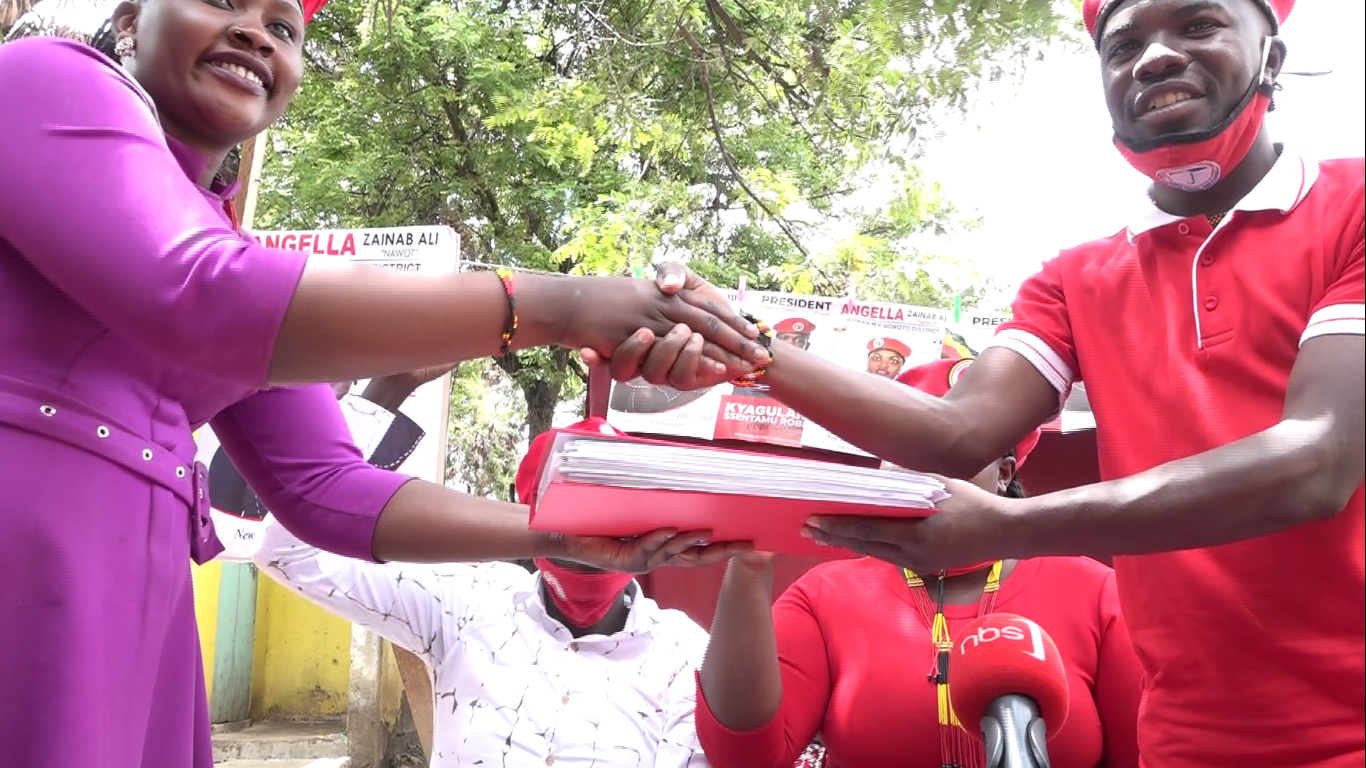 Speaking during the ceremony at the National Unity Platform offices in Moroto, Angella Zainab Ali said the ease with which the signature was collected signify that the region is ready for a political transition.
"Over the past few days, we have been collecting signatures to endorse Robert Kyagulanyi for the presidential race. These signatures are a sign that Karamoja region is ready for a change." Angella Zainab Ali, who's also a woman MP aspirant for Moroto said.
Zainab said the recent funds collected from NUP well-wishers have already started trickling down to NUP candidates in Karamoja
"I have received nomination fee from NUP and I can attest that our colleagues across the region are also being supported by NUP", Angella Zainab Ali testified, "So I think the resources have been distributed accordingly."
However, Lokong claimed that NUP had lost some candidates who opted to withdraw their candidature because of intimidation from rivals.
He gave an example, "Our candidate for LC5 Moroto pulled out of the race because he received threats from our rivals. Up to date we cannot access him because he no longer wants to identify with the struggle."
Lokong said they remain undeterred, "However, I want to assure everyone that our resolve is stronger than ever and we will not be intimidated."
A presidential candidate is expected to collect 9,600 signatures nationally from three quarters of the districts to meet the signature threshold for verification.