The ruling National Resistance Movement (NRM) flag bearer for youth members of parliament n Eastern Uganda has caused confusion after documents leaked, showing he was born in four different years.
Bernard Onen Odoi, the CEO of Bencity holdings, a company tendered to disinfect trucks at Malaba border emerged winner in the recently concluded NRM youth primaries, but at what age?
Odoi according to a letter obtained from NIRA was born on August 28, 1991, making him 29 years of age by the time of his election.
However, a birth certificate from Tororo District seen by the Nile Post website states that Odoi was born on 28th August 1982 in Abwel village, Mulanda Sub- County to James Onen and Nyakoi Benina.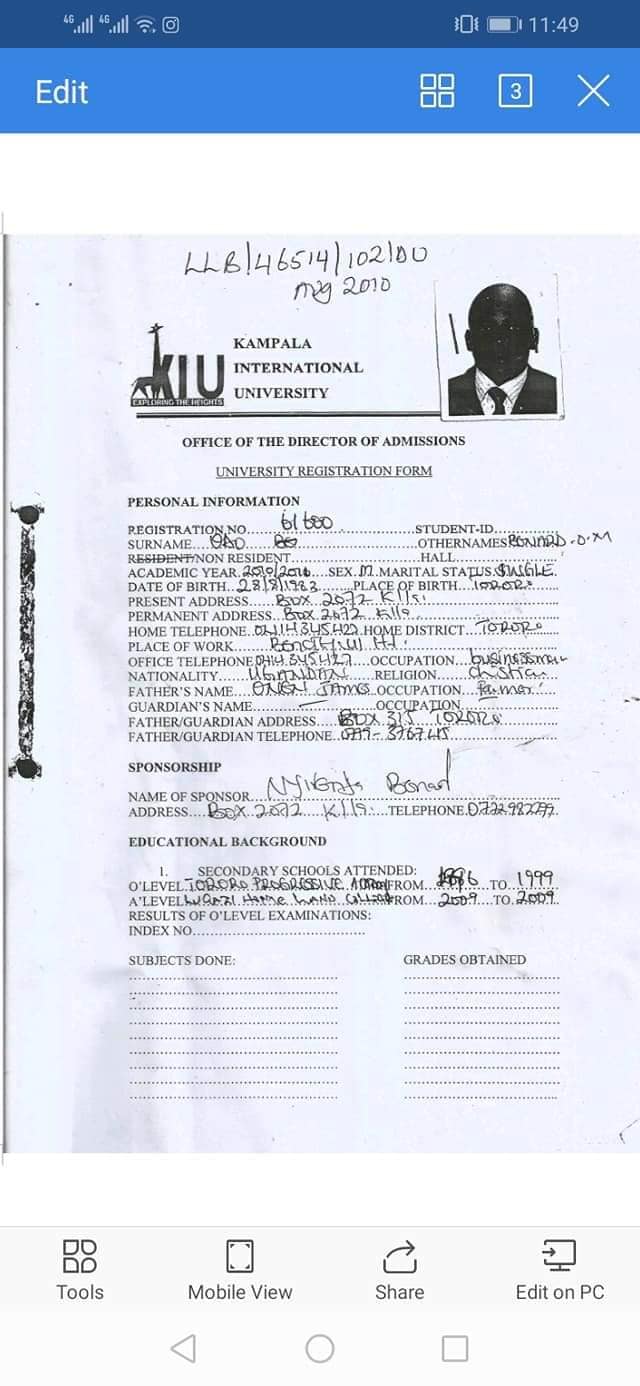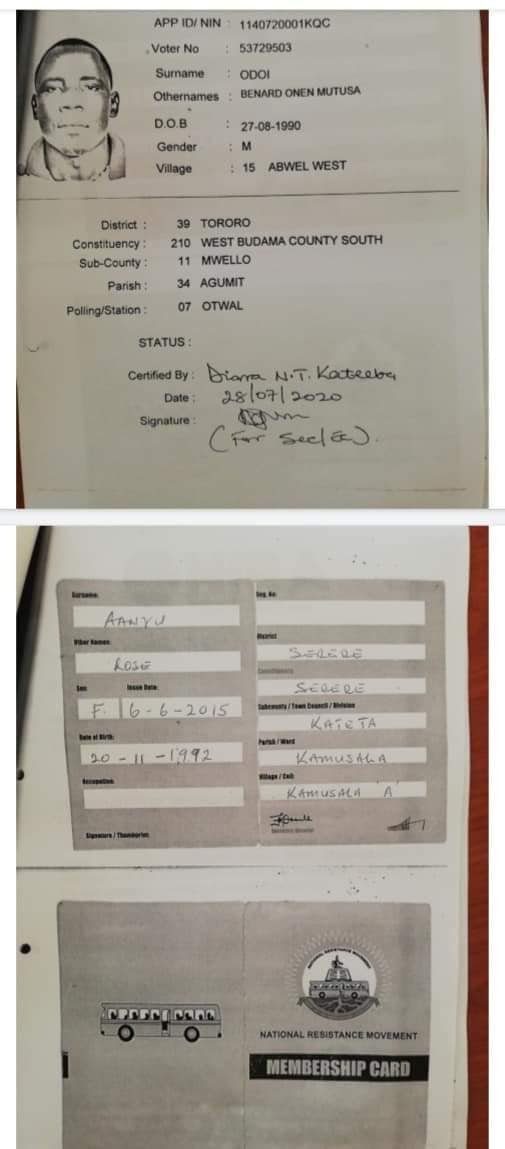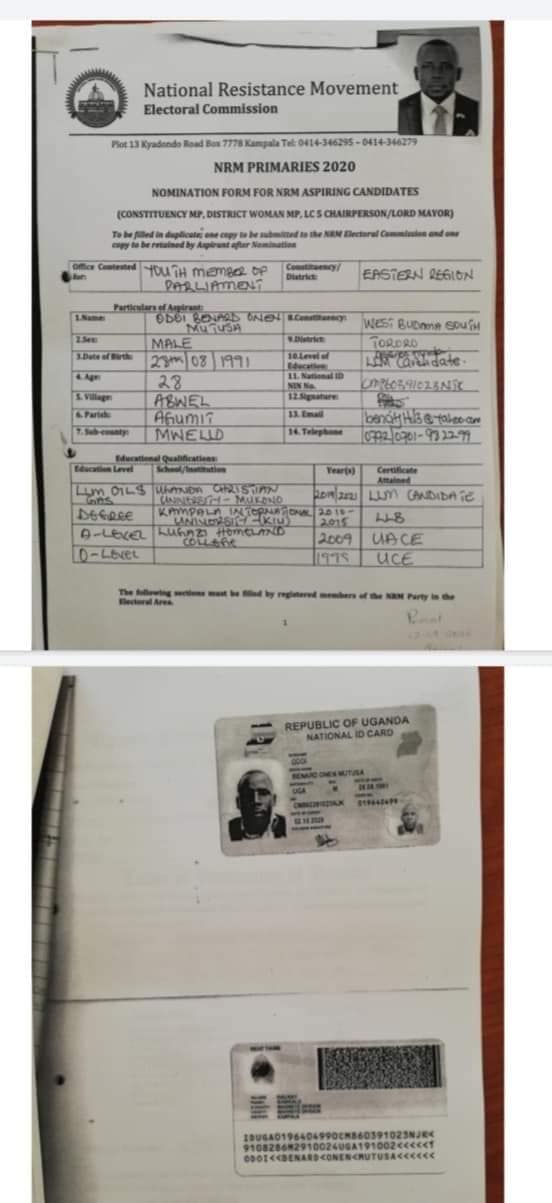 This makes Odoi 38 years, three years above the required age limit for a youth in Uganda.
According to documents obtained from Kampala International University where Odoi was enrolled in May 2010, they state that the NRM flag bearer was born on 28th August 1983, making him 37 years and two above the age limit for youth.
If the documents by NIRA indicating the candidate was born in 1991 are to go by, this means that he should b 29 years of age.
However, according to academic documents, Odoi sat for his Ordinary level certificate at Tororo Progressive in 1999, which means he was in Senor four at the age of 8 years.
The documents also state that Odoi enrolled in Lugazi Homeland college in 2009 for Advanced Level Certificate and completed the same year.
Interestingly, the voters' registers indicate that Odoi whose other name is Mutusa was born on August 27 1990, this is one year less than that indicated by NIRA.
But that is not the end, Odoi's NRM membership card introduces yet another date, it states that he was born on November 20th, 1992.
When exactly was Odoi born? His victory has been challenged at the High Court in Jinja.