Over 40 aspirants including those standing on different party cards and independents were on Thursday nominated for various Member of Parliament slots in Kampala.
Following their nomination at the Kampala district Electoral Commission headquarters in Ntinda, candidates promised heaven on earth if elected into parliament.
"I am going to continue with my fight for human rights just as I have always done. I initiated the debate on people tortured in safe houses by the Internal Security organization. I was therefore not surprised when Col. Kaka Bagyenda was sacked because in our parliamentary report, we recommended for the same," said incumbent Latif Ssebaggala for Kawempe North.
He explained that he wants to return to Parliament to continue with the job he started including the idea of Islamic banking that he said will benefit a lot of people, not only in Kawempe but the entire country.
Ssebaggala will face off with the National Unity Platform flag bearer, Muhammad Ssegirinya who is also the Kawempe North Lord Councilor at KCCA and Suleiman Kidandala.
Ssenyonyi, Nantongo Zziwa spit fire
Speaking after his nomination, National Unity Platform and former journalist, Joel Ssenyonyi who is aspiring for Nakawa West slot was joined by his wife, Fabrice Nagawa for the nomination said his main goal would be ensure parliament returns to its rightful place.
"We need people in the August House who care about the ordinary people. The current MPs passed the OTT law which we protested but later, the same people(MPs) wanted members of the public to pay for them the tax which was unfair. They didn't look at the ordinary person while passing the OTT tax," Ssenyonyi said.
He said it was high time sanity returns in Parliament where policies and other laws made are in favour of the ordinary person rater benefit a few people.
Former East African Legislative Assembly speaker, Margaret Nantongo Zziwa said she brings to parliament a wealth of experience from the regional parliament.
"Having been in the EALA as a speaker, I want to use that experience to link my people of Nakawa West to the rest of Uganda and the world at large. I want to tap into the already proposed programs by government to create employment," Nantongo said.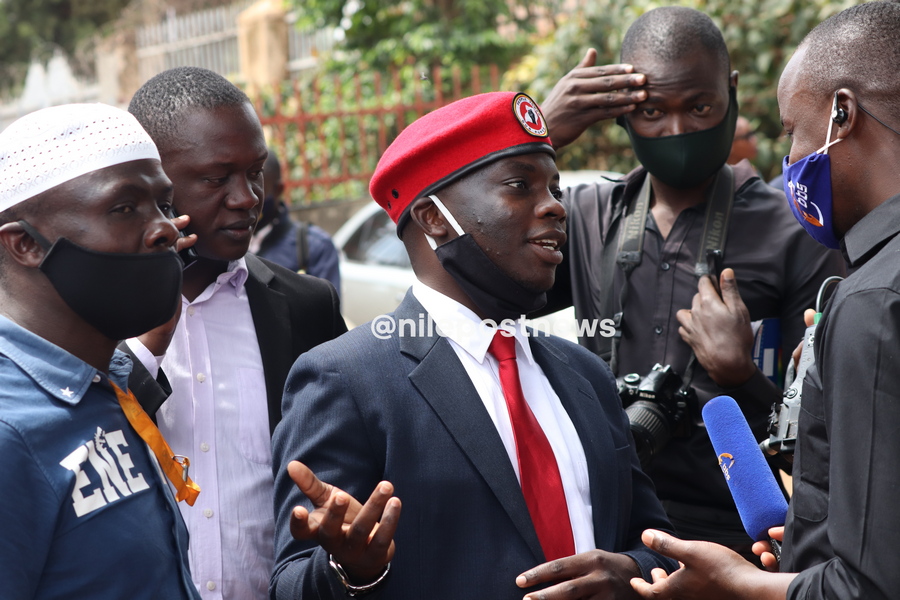 She mentioned the youth livelihood program, NAADS, and Emyooga as some of the programs that her constituents can benefit from if elected into parliament.
Nantongo insisted that she would mobilise her constituents to participate in all government programs for their own benefit.
According to Nantongo, she would fight hard to increase the tarmac road network in Nakawa West from the current 30% to at least 70%
"Nakawa West should be the yardstick for other parts of Kampala in terms of development," she noted.
Ruhindi, Kabaziguruka face off
Former Attorney General, Fred Ruhindi told journalists after his nomination that he is moved by the need to improve the welfare of Nakawa East whom he said have been starved by their current representative.
"To me, politics is a calling. I am not in politics out of convenience but rather conviction. I am here to help fight poverty. Our people have what it takes to be rich but they lack the mindset," Ruhindi said.
"Our people have a number of jobs and things they do where they get a lot of money than being formally employed but because of their poor mindset, they don't think about it. I want to change this. People in the informal sector like markets and other places need to be organized so their mindsets are changed."
He emphasized the need for better physical planning for the city so that people don't live in wetlands and road reserves among other areas.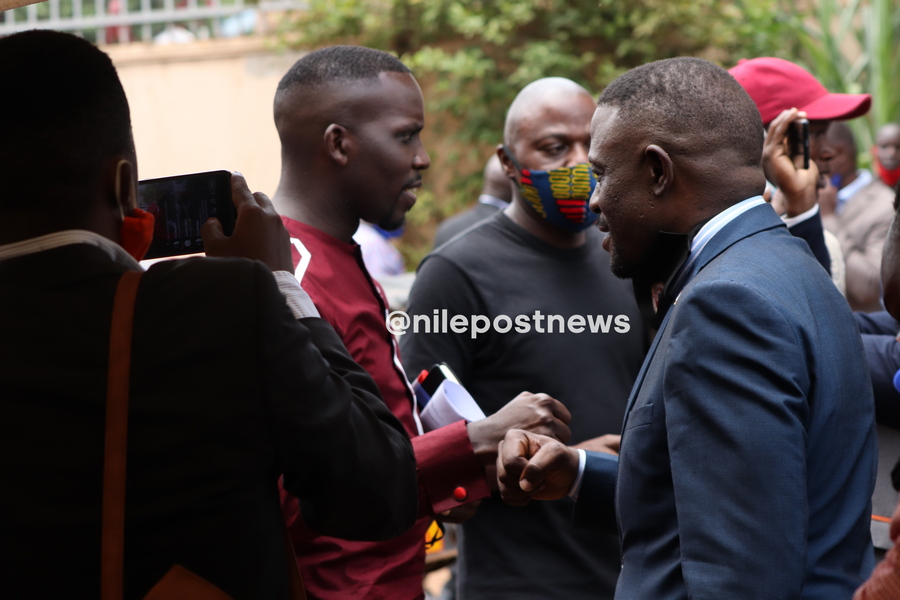 Asked about his chances against the incumbent, the former Attorney General said at the end of the day, the ballot box will decide the winner.
The incumbent, Michael Kabaziguruka said he would continue from where he has left off while improving the welfare of the people of Nakawa East.
"I will now focus on small scale undertakings to help people get out of poverty because the issue of unemployment is big. Leaders at all levels must mobilise people into small undertakings but also give them opportunities for skills," Kabaziguruka said.
Kabaziguruka rooted for the election of opposition candidates in most parts of the country whom he said will cater for the issues affecting the ordinary Ugandans.
"Parliament passes budgets but it has become a ritual since it is largely occupied by NRM and these don't focus on issues affecting the ordinary Ugandan. I want to reach out to people to vote people who feel for them and are going to drive their agenda. Let them vote people like Kabaziguruka," he said.
Gahungu's one dollar, one tree idea
According to Nathan Gahungu who is standing for the Kawempe South MP slot on the ticket of the Ecological Party of Uganda, his main idea while in parliament will be championing the green revolution throughout the city.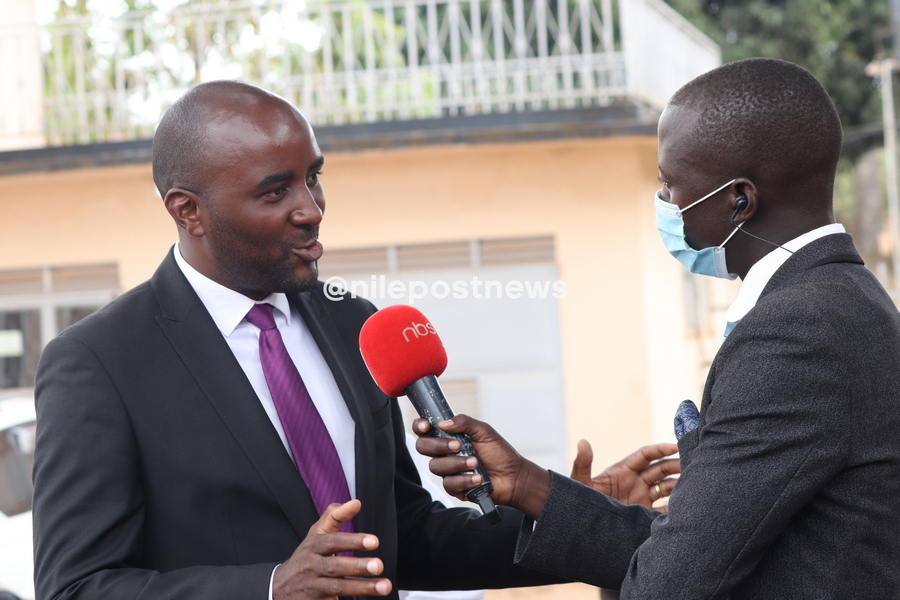 "My manifesto is very unique. I want to champion the green ideology that looks at respect for the environment as it is done worldwide. We need to ensure the entire Kawempe turns green and the rest of the city will follow suit," Gahungu said.
"It will be very simple to implement. We will have a robust policy on greening where we encourage every person to plant a tree. Each tree you plant, you get one dollar."
Ronald Mukasa thinks finances
For Ronald Mukasa who is running for the Kampala Central MP slot on the Alliance for National Transformation ticket, his main issue would be talking the economic question in the city.
"The biggest question is about making Ugandans and city dwellers economically capable. We need to make sure the political discussion is connected to the economic discussion. We need to have laws that ensure people with businesses in Kampala can sustain themselves and remain afloat rather than closing," Mukasa said.
"We want to ensure our businesses grow and gain. We need to emphasize economic empowerment for Kampala dwellers by creating an enabling environment. It is high time parliament regained its prestigious status where people love it."
Asked whether he stands chance against big boys including the incumbent, Muhammad Nsereko, Mukasa said only time will tell.
"Those who call themselves big boys should be careful because we have the best manifesto for the people of Kampala," the Alliance for National Transformation candidate said.
For National Unity Plaform's Fred Nyanzi said he boasts of having spent almost his entire life in Kampala that he said will be key for him to win the hearts of the city dwellers.
"My dream has existed for a long time. I have been a leader in Kampala for a long time and I am well versed with the problems affecting my people," Nyanzi said.
"I have nurtured so many leaders in Kampala and it is time for me to stand because they have let me down," Nyanzi who is standing for the Kampala Central MP slot said.
Over 40 nominated
According to Fredrick Muwaya, the District Registrar and returning officer for Kampala district, over 40 people were nominated on Thursday but expected the number to go up.
"We have nominated 43 aspirants for constituency positions and three for Kampala Woman MP position. The exercise has been smooth and we expect over 60 people to be nominated by 5pm when we close business today" Muwaya said.
He however asked the aspirants to return to the Electoral Commission to harmonise their campaign programs.
"We ask them to adhere to the nomination and campaign guidelines. We don't want to see candidates clashing," he said.