Digital Tax Solutions provider, SICPA has given five ambulances to the government of Uganda through the Ministry of Health as a contribution to the fleet of emergency cars for the COVID-19 pandemic and other pandemics in the future.
The ambulances were handed over by SICPA General Manager Ms. Suzan Kitariko and received by Minister of Health Jane Ruth Aceng in the presence of Permanent Secretary Diana Atwine at the Ministry offices in Kampala.
Speaking at the handover ceremony, Ms. Kitariko said SICPA was working with different stakeholders to identify areas where their support can make a difference to support Ugandan and its citizens at this difficult time.
"I am delighted that we have been able to provide valuable assistance to local people through this gift of five ambulances to the Ministry of Health," she said.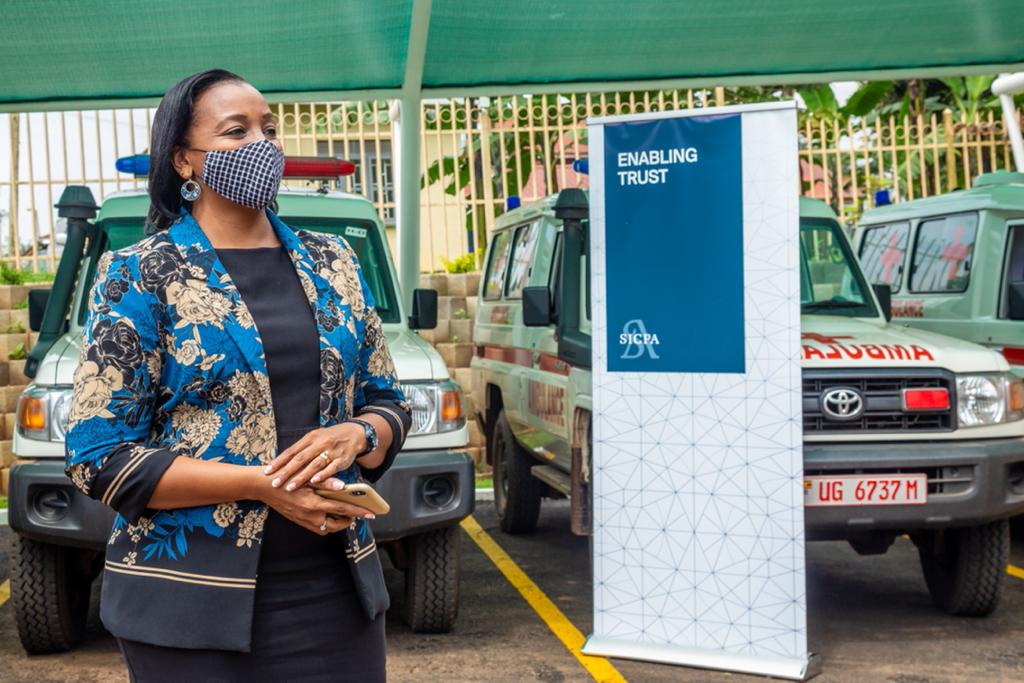 "SICPA products and solutions have an underlying social benefit. The company's mission is to enable trust and it contributes to the well-being of society-at-large by ensuring cash systems, value documents, and sensitive goods are safer and more secure for use or consumption," she added.
Minister Aceng thanked SICPA for showing solidarity with the government with such an "important' donation.
"On behalf of Government, I appreciate you for joining hands with us to fight this disease. These ambulances will greatly complement our efforts in different ways," she said.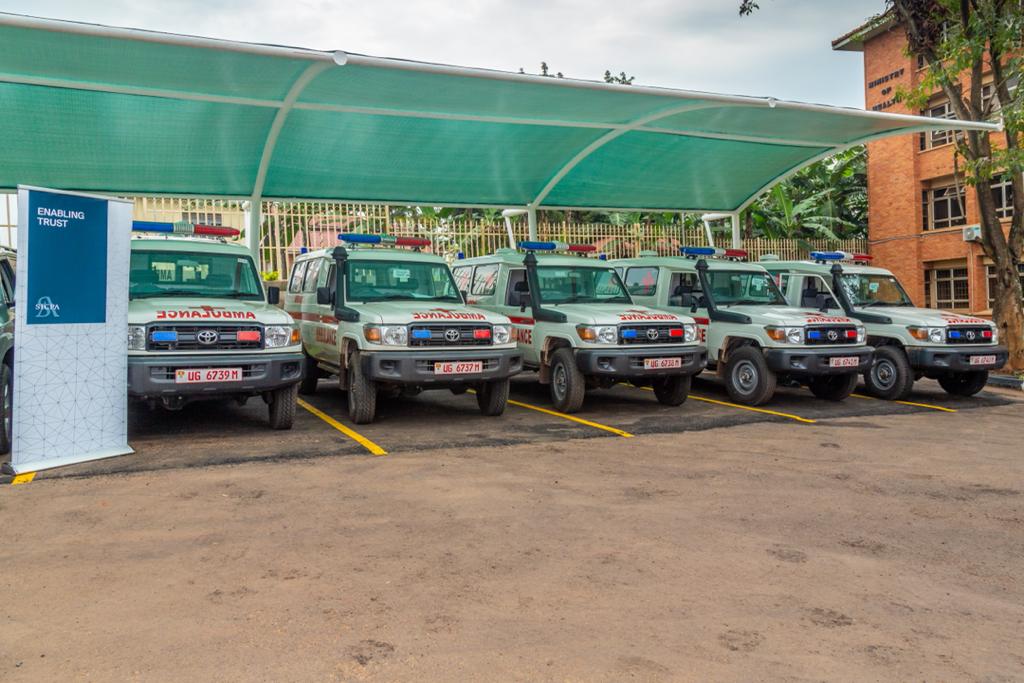 The PS, Diana Atwine lauded SICPA for bridging part of the gap in the response efforts and noted that "the donations will go a long way in boosting our response to this pandemic.
SICPA's donation comes against the backdrop of President Museveni's call to citizens and donors to support the government's plan of assembling a crisis fleet to respond to COVID-19 and other crises as may arise.
Utility
SICPA is a technology provider to the Government of Uganda and was recently contracted to implement the Digital Tax Systems, supporting effective tax collection which is needed to fund the government response to the pandemic. The company has its Uganda office in Kampala, the part of Uganda which has recorded the highest number of COVID-19 cases in the country so far.