The Embassy of France in Uganda and Alliance Française de Kampala have launched special French language packages for professionals, including journalists and tour operators.
More than 60 journalists and tour guides recently won a scholarship to learn French at Alliance Française, with support from the Embassy of France.
At the launch held at the French Residence, H.E Jules-Armand Aniambossou, Ambassador of France to Uganda, emphasized the importance of French language to professionals, given the number of Francophones in the world, particularly in Africa, the regional trade linkages and political integration, as well as the cultural and scientific exchanges.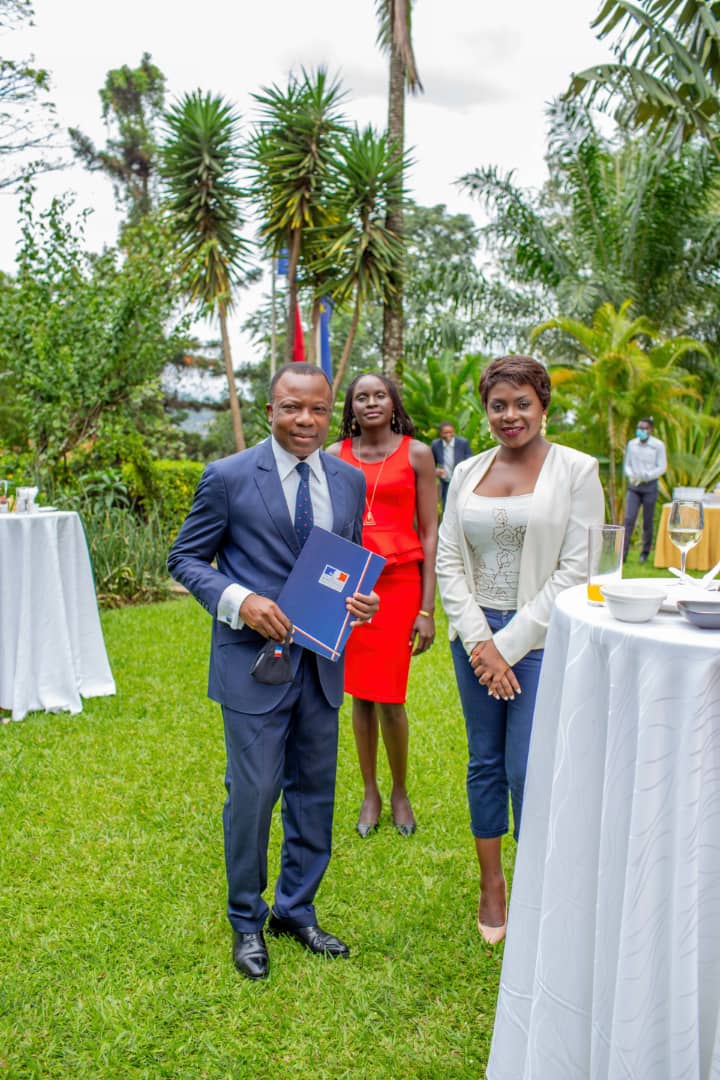 The ambassador noted that the Embassy is also promoting French, its number one priority, as a professional language and language of communication.
"With regard to journalism and the media, the mastery of French enables one to cover news from French-speaking countries and make Ugandan news better known in the Francophone world," he said.
On tourism, the Mr. Aniambossou said that France which is the world's leading tour destination, with over 80 million visitors per year, is also one of the largest tourism markets in the world, with an estimated 1.6 million French visiting African countries each year. However, only 15,000 of these come to Uganda, compared to the 60,000 arrivals from the United Kingdom. This is largely attributed to the language barrier.
Ms. Magaly Losange, Director of Courses at Alliance Française, said that the institution is committed to innovative and meaningful education and that all will be done to guide the learners through this program so that they obtain useful skills for your career.
The French for Professionals program is set to begin online with the journalists and tour guides on 5th October, and will run till 13th December 2020.