Pearl Magic, a local storytelling channel makes two years this month.
The Nile Post caught up with Margaret Mathore, Channel Head of Pearl Magic, to get an exclusive on the 2-year journey of Pearl Magic and the instrumental role that she has played in ensuring the success of the channel.
Mathore joined Mnet in 2010 in the capacity of Head of Content Acquisition for Mnet East Africa. She was later promoted to Channel Head for Maisha Magic East. In 2018, Mathore went on to launch Pearl Magic, Uganda's local storyteller.
"Prior to joining the leading Pay TV platform, I worked at numerous Free-to-air channels in both TV Production, TV Programming as well as Newsrooms in Kenya" said Mathore. With over 15 years in the Television and Entertainment space, it is safe to say that it is onwards and upwards for Mathore and channels within her cluster.
"The channel launched on 1 October 2018 with a content mix of 100% Ugandan Movies, Drama's, Comedies, Music and Lifestyle shows nourishing the culture of family time in many households around Uganda" said Mathore.
Throwback to the hilarious Love Makanika, the much-loved television series [email protected] as well authentic Ugandan Movies!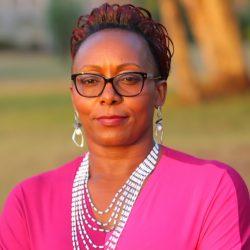 "As a channel, we continue to find fresh content that resonates with the audience and that is equally relatable. We continuously strive to entertain, educate and enrich the lives of our audience" said Mathore. This is also achieved through continuously reviewing audience feedback, which is similarly backed by viewer rating stats. Over a short period of time, one can attest that the channels licensed content such as Uganda Movies, Mzigo Express as well as Sesira have enjoyed a good audience following on the Channel.
"Due to Covid-19 restrictions centered around public gatherings we were forced to unceremoniously bid farewell to our first and much-loved original production, Our Perfect Wedding until further notice" she concluded.
 "We have learned audience behavior and continuously make the necessary and well-informed investments to ensure that we remain top of mind" said Mathore. The Channel Head that stays slaying within the content space further announced additions to the Pearl Magic Original Productions slate as a gift to Uganda for its patronage since the launch of Pearl Magic… and the commitment to continue investing in the local creative industries.