The head of the Community Policing Department in the Uganda Police Force, ACP Anatoli muleterwa has asked local authorities in Kigezi region to work hand in hand with the security agencies as one ways to fight against the spread of Coronavirus along border lines.
Muleterwa who made the call as he met the local leaders and heads of security at the border lines of Bunagana, Cyanika, Katuna, Mirama hills, Kikagati and Mutukula.
"We realized that the only way to prevent Covid19 and enforcement of presidential directives can only be effective by mobilising the community. The local leaders should mobilise the communities and sensitize them on issues of preventing the spread of Covid-19. You should step up vigilance, alertness on borders and partnering to fight other general crimes and ensure there is community support as you are aware that the borders are porous,"Muleterwa said.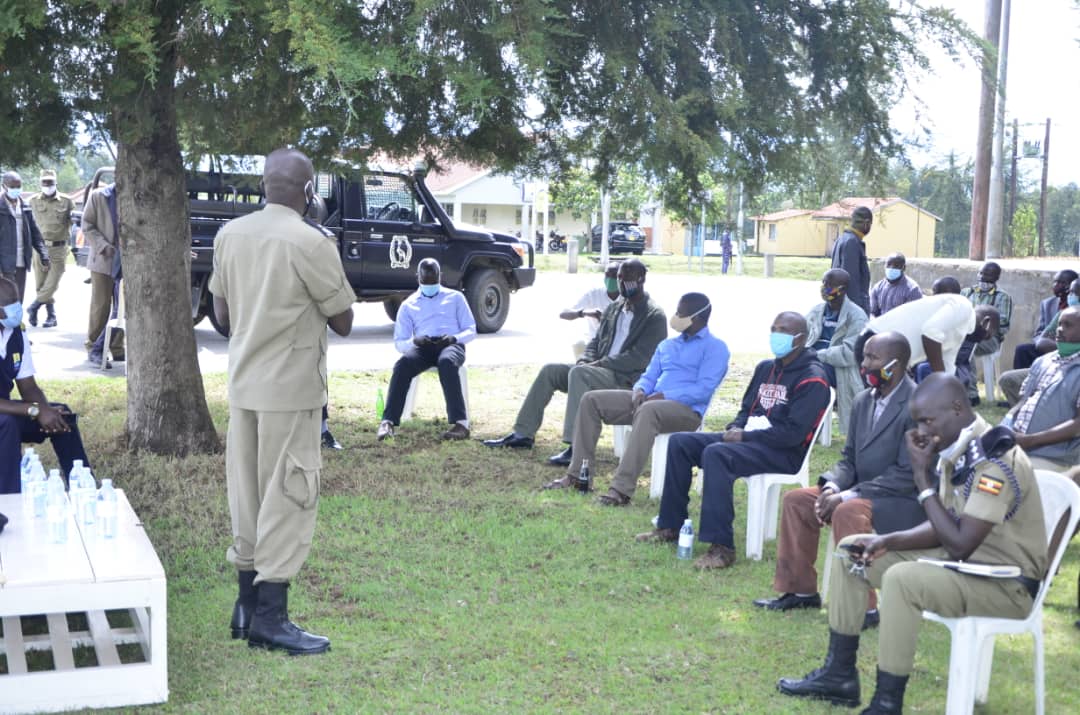 "When we invigorate and mobilize the communities through their local leaders and business communities, we shall be able to overcome all the challenges affecting effective implementation of the presidential directives and Ministry of Health Standard Operating Procedures along the border lines."
The head of the Community Policing Department in the Uganda Police Force explained that if local authorities work with security agencies, they can effectively help to control illegal border movements and the spread of Coronavirus from neighbouring countries.
He noted that the war against Coronavirus can only be won through cooperation as one of the pillars of community policing.
Muleterwa however urged police commanders to ensure they seek community support one of the ways to engage communities in various activities aimed at fighting criminality.