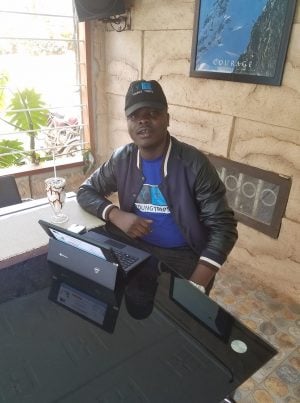 Jaluum Herberts
Two month ago we contracted a marketing content creator to do for us some work for a marketing campaign we were planning to run with MAKULA BUYS.
We agreed the work would be done in one month..The time line for delivering the work was broken down into four weekly deliverables.
The first week would be for having drafts to work with.
The second week would be for discussing these drafts and making improvements.
The third week would be for review and further improvements if necessary and the last week would be for finishing and delivering the work.
We paid the services provider upfront so money wouldn't be a problem or reason for failing to achieve what was in our terms of reference.
A week later we had nothing.Two weeks later we had nothing, not even communication from the content creator.
At this stage we decided to call and find out what was going on but failed to get to them because they weren't picking up their phone or calling back.
I decided to send email which was still unanswered. Sent WhatsApp messages which we seen but never replied to. Meanwhile, time was going and this was putting everything we'd planed off schedule.
So I decided to use Facebook and right away they were quick to reach out and apologized for what had happened.
Apparently, their computer had been stolen and they had lost all the work they had on it and we're trying to replace the computer and redo the work from scratch. We were made to learn that we weren't the only ones who had been affected, many other clients too had lost work and like us were trying to call to find out what was going on.
This turned into pressure which the content creator failed to manage. They just stopped picking every one's phone calls because they didn't know what to say and datelines were fast approaching.
Their explanation was when under pressure they freeze, they can't work under pressure and this is one of those moments where they just froze and didn't know what to do. So we agreed to give them more time and readjust our own timelines.
The strength of a business isn't tested when things are going well and as expected but when they're going wrong and in an unexpected way. This is when you get to know how well rounded the people running the business are.
The most important thing during a business crisis is the ability to maintain reasonable communication. Crises create confusion, anxiety, fear and worries and the only thing that can calm all these is constant meaningful communication.
Unfortunately, this is when most business owners or businesses get into their shelf and totally stop communicating for various reasons. This however is a disaster in its self, it's like pouring fuel into a mild fire. All you do is increase the fire.
That's why big companies/organisations have a whole department (PR) responsible for communication. That's how important communication is in business.Poor communication is bad and no communication at all can be catastrophic.
Not every one has the ability to communicate so it's vital that the right people are communicating on behalf of the business to avoid creating confusion or worsening an already bad situation.
If you are small business owner and can't hire a PR then you will have to learn communication skills.
Jaluum Herberts Luwizza is a Speaker,Writer and Contributor with the Nile Post.He is also a Business Consultant at YOUNG TREP East Africa's No.1 Business Management and Consultancy firm that helps people start and grow profitable businesses.
twitter:jaluwizza
facebook: jaluum Herberts luwizza
+256 787555919
http://www.theyoungtreps.com