Until a few weeks ago, National Unity Platform founding leader Moses Nkonge Kibalama and current president, Robert Kyagulanyi also known as Bobi Wine were great friends.
Speaking during the function to unveil the National Unity Platform which had metamorphosed from the National Unity Reconciliation and Development Party-NURP, Kibalama said Kyagulanyi was the only person with values similar to what the party was subscribing too and that he was the right man to take the party forward.
However, a few weeks later, the two walked on parallel paths as Kibalama accused Kyagulanyi of not fulfilling his promises that allegedly included $5 million as he took over the party.
The claims were contained in a video that went viral on social media platforms.
Kibalama later changed his affidavit in a case where he had been sued together with other NUP officials for changing the party name and leadership illegally without informing some party members.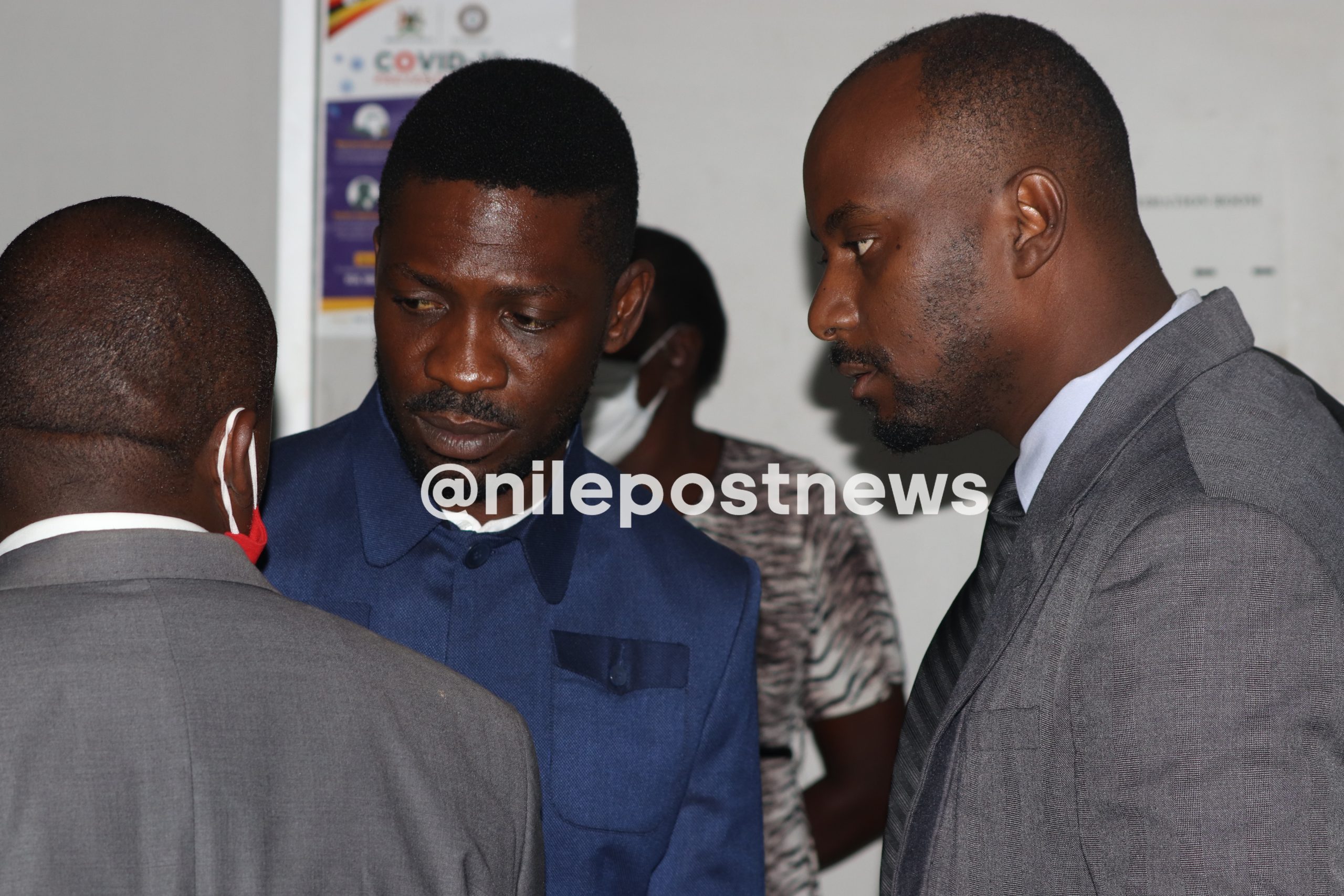 Whereas in his earlier affidavit he had defended the decision to change the leadership and name of the National Unity Reconciliation and Development Party, Kibalama in a twist of events changed his mind and said everything was done illegally.
"I wish to categorically state that the meeting never took place," Kibalama said in his second affidavit referring to the alleged extra ordinary delegates conference that elected Kyagulanyi as NUP president.
"Therefore, the second respondent called 41 other people who signed the attendance list without actually holding the party delegates conference and the second respondent then filed the false minutes and resolution with the Electoral Commission. I realized I had been led to make inaccurate statements in my first affidavit for the sake of joint position with other respondents. I therefore instructed new lawyers to represent me and make a second affidavit."
In a press statement released later, Kyagulanyi said he was surprised by the latest developments and utterances from Kibalama urging that the same should be treated with the contempt it deserves.
However, Friday was the day that the two friends turned foes met during Kibalama's cross examination over his second affidavit.
Whereas Kibalama arrived at court earlier than many and kept in one of the rooms at the Nakasero based High Court, Kyagulanyi arrived many minutes later.
As court prepared to start, security asked Kibalama to first access court, before Kyagulanyi and his team would later join in.
As the 59 year -old passed by, Kyagulanyi and colleagues lined up on both sides as if to give an unprepared guard of honor to Kibalama who had for long avoided coming into contact with the former.
However, as fate would have it, Kibalama who didn't know more about the procedure in court was led to sit infront on the side of the respondents (Bobi Wine and his lawyers) and this set him to be line direct line to sit near the person he was avoiding for long- Kyagulanyi.
Kyagulanyi who was seated a seat behind would later stretch his neck to speak to his former friend but it was not too long that the two were separate.
Kibalama was asked to sit on the opposite side always prepared for the applicants.
However, for Kyagulanyi was not satisfied with the small conversation they two former friends had held and he moved to initiate another conversation with Kibalama.
In some of the conversations the two people had was about the 59 -year old's disappearance from his home.
Bobi Wine asked whether Kibalama had been tortured wherever he was but the former police officer responded in dissentient.
"You are lucky. When I was arrested, I was tortured but what gave me strength was the news from my wife who came and told me the entire country was behind me," Kyagulanyi told Kibalama in response.
However, it was not too long when the court session started.
On several occasions, Kyagulanyi was seen shaking his head in bemusement over what Kibalama was telling court in regards the change of the National Unity Platform leadership and name.
The audience in court was also left perplexed as the 59 year old who addressed himself as a former police officer trained in Sandhurst , England in Very Important Persons(VIP) protection made a number of blunders and contradictions that included not knowing his lawyer's name while testifying in court.
Kibalama later addressed a press conference in which he insisted he is a free man and that he was not tortured as claimed by Kyagulanyi.
However, many especially social media commentators have alluded to the fact that the 59 -year old was coerced to address the press in a bid to correct the mistakes he made during the cross examination in court.
How former NUP leader Kibalama contradicted himself while testifying in Bobi Wine case