There was drama at the civil division of the High court in Kampala as Moses Nkonge Kibalama, the founding leader of the National Unity Reconciliation and Development Party-NURP which later metamorphosed into the National Unity Platform testified.
In August, Basile Difas and Hassan Twaha dragged 11 people to court for changing  the party leadership  without authorization to Kyagulanyi and the name was changed to the National Unity Platform and Kibalama swore an affidavit defending the process of changing the party leadership.
He later swore another affidavit in which he made and u-turn, prompting the court to summon him for cross-examination.
On Friday, the 59 year- old former police officer was on the receiving end from lawyers and the judge as he made several contradictions to his affidavit.
He told court that he changed his affidavit after making further consultations with his new lawyers.
"Since I am not a lawyer myself, I had to do a lot of consultation and guidance. The new lawyers gave me guidance to change my affidavit," Kibalama said when he was asked the reason behind his change of heart.
However, the court was stunned when the 59 year -old was asked the name of his lawyer and he didn't know it but instead mentioned another person.
"The lawyer I consulted told me to do another affidavit. Because I am not a lawyer, I needed to consult someone who is knowledgeable. The name of the  lawyer I consulted is Mr. Byamukama,"he said , yet his lawyer is Enock Wahinda.
Kibalama told court that he signed the first affidavit without first reading through its contents and that he was only given the last page and asked to append his signature.
He noted that he was in a hurry  travelling to Kayunga when he was asked to sign the first affidavit and that he didn't check the contents.
"They never gave me the document to read through and find out was contained in.  I did this because in politics, there was need to file records in the Electoral Commission. We had to beat the deadline."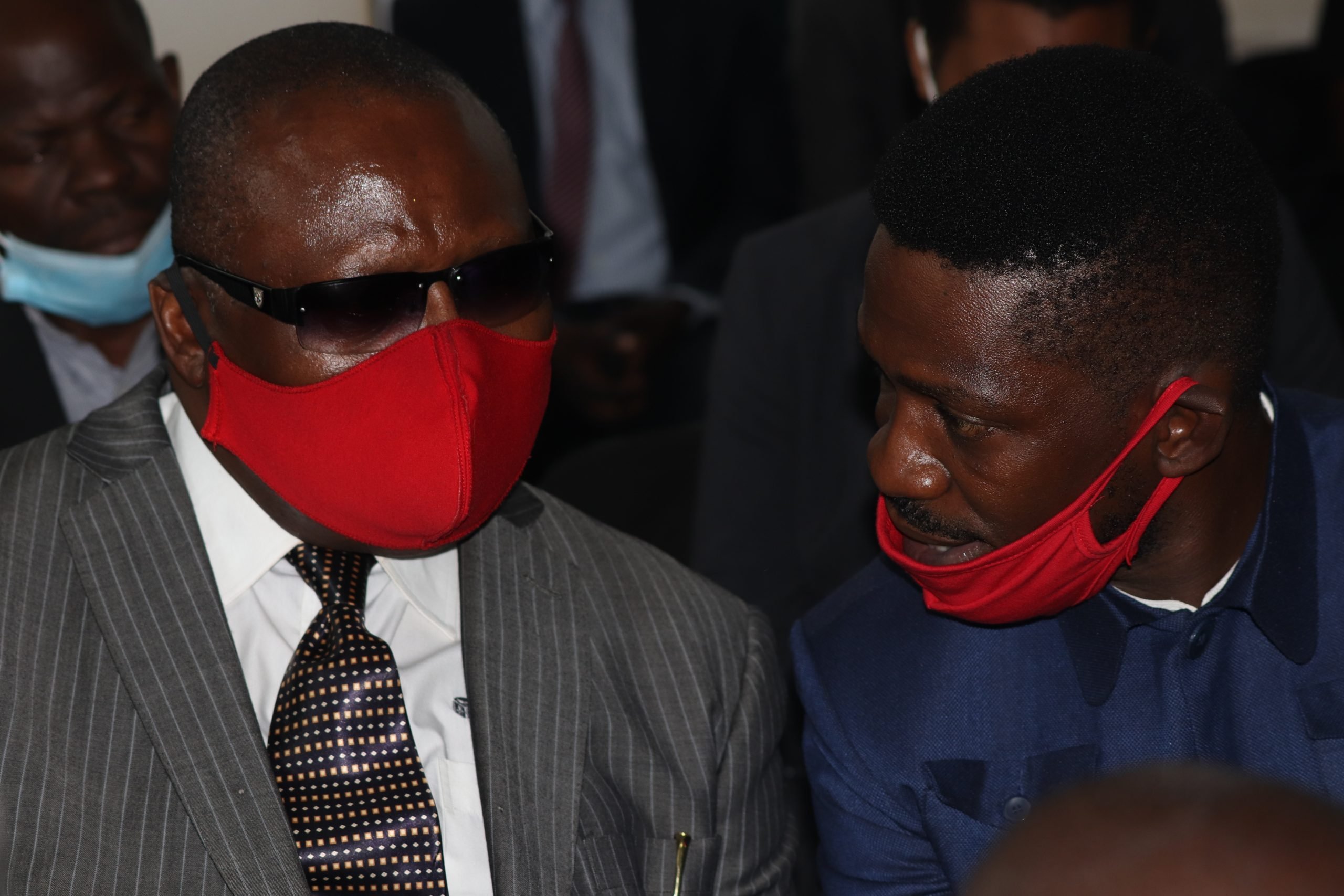 The court was bemused as the 59 year -old who looked confused could not explain circumstances under which he the second affidavit retracting his earlier statements was sworn at a time before the first one.
The first affidavit supporting the change of name and leadership was signed by Kibalama on September 14, 2020 at 8pm whereas the second affidavit in which he changed his mind indicates it was signed on the same date at 4pm.
The lawyers asked the former driver to President Obote to explain the inconsistency but he could not ably defend the same.
"I was signing the document without reading its contents. All I remember is signing a page of a document without reading it," he said.
The furious Electoral Commission lawyer accused Kibalama of being a great liar who misled the election body by submitting false documents.
When he was asked to apologise , Kibalama refused.
"There is no need to apologise because I have not told any lie. I didn't know I was bound to commit a crime when I filed documents indicating change of the party name and leadership," he said.
In a turn of events, the 59 year- old distanced himself from a video that made rounds on social media a few weeks ago in which he was captured saying he is demanding $5 million from NUP president, Robert Kyagulanyi.
He also denied ever selling his party to Kyagulanyi.
"I am not aware of it( the video recording).  I was not selling any political party. There is no supermarket where political parties are sold. You ask them (Bobi Wine) if they bought the party," Kibalama told court in bemusement of everyone.
Despite saying in his first affidavit that he is the head of the elders and advisers' committee in the National Unity Platform after the party changed leadership, Kibalama rubbished everything saying this was not true.
He insisted that he has no position in the party.
Meeting Gen.Muhoozi
According to Kibalama, he was a few weeks ago called by the Chief of Defence Forces, Gen. David Muhoozi for a meeting about changing the leadership of his party but he refused to divulge more details about the same.
"I was coming from Kayunga and I was called by some people who told me my vehicle was being monitored. They called to say they wanted us to meet. I met with the CDF and the meeting was cordial. He asked me a few questions that I answered."
Kibalama also admitted that he was in Mbale for a period of two weeks and being guarded by the state but insisted he was not tortured.
The defence lawyers led by Medard Ssegona and Eric Sabiiti from the Electoral Commission asked court to write to the Director of Public Prosecutions so that Kibalama is slapped with criminal offences for telling lies in court in his affidavits.
Justice Musa Ssekaana who was also infuriated warned the witness against telling blatant lies to court, adding that court is not a place for circus.
"You should not go out jubilating that you put up a spirited fight by telling lies. Don't make court look like a circus," Ssekaana said.
The judge however asked both parties to file written submissions in the main case before he makes a ruling on October 16.
The case
Members of National Unity Reconciliation and Development Party –NURP  dragged to court,  its founder, Moses Nkonge Kibalama , president Robert Kyagulanyi, David Lewis Rubongoya, the Secretary-General, party spokesperson Joel Ssenyonyi, deputy Secretary-General Aisha Kabanda, Secretary for Women Affairs, Flavia Kalule Nabagabe, Secretary for National mobilization Fred Nyanzi Ssentamu and Senior administrative secretary Paul Ssimbwa Kagombe over the recent changes.
Two NURP members Difas Basile and Hassan Twala say that changing the party name to National Unity Platform, leadership from Nkonge Kibalama to Kyagulanyi, party colours, logos and change of list of founder members and subscribers was unlawful since it didn't follow the party constitution.
The duo also says that handing over of the leadership to Kyagulanyi following an illegal extraordinary delegates conference attended by only 51 members during the Coronavirus lockdown was illegal.
The NUP leaders are accused of illegally taking over leadership of the party without going through the rightful procedures.
The NURP party members want court to declare that it was illegal for Kibalama to hand over leadership to Kyagulanyi and also want court to issue an order to declare all changes illegal and the party returned to the rightful members.