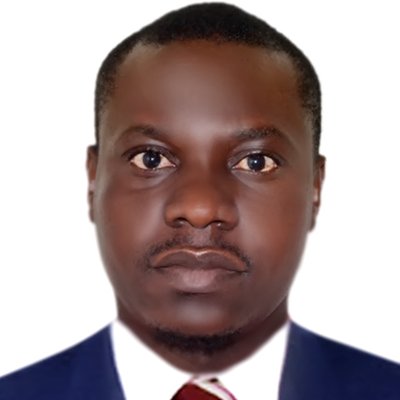 I read an article by Abubakar Obilan in the Nile Post of the 19th if Sept 2020 titled: Hate him or Love him, Teso should vote for president Museveni in 2021 for its own Good. He makes several distortions, single stories and very hurting narratives that clearly portray a whole region and tribe of Iteso wrongly.
My brother Obilan, as much as you may have had good intentions when penning this article, you clearly seem to have shot ateker on the foot. You fill your article with fear mongering and what appears to be single stories. You also miss many points and share extensively your alternative reality and views. Here is where you went offside;
Opinion: Hate him or love him, Teso must vote for Museveni for its own good
You allege that the sons and daughters of Teso are joining forces (LDU, Police, Army) to get access to guns such that they seek revenge (kill their own people) when M7s goes. This is not true my brother, and is an attempt at scare mongering and undervaluing the work of security forces over the years to address insurgency and bring peace all across the country.
What you fail to say as the root cause of our young people taking up these jobs is that, Teso sub-region has one the highest jobless rates in Uganda – and little is yet to change in that regard. Many young people have gone to school, trained to be employed as our education system has been doing since time in memorial, but there are no employers. How many industries exist in Teso and creating jobs? How many farms are employing young people? How many successful businesses do we have in the region (compared to others) to employ our youth? They choose to have sleepless nights as guards, have running battles with Kampala thugs as LDUs or do the dirtiest jobs in police as hooligans beating up civilians on orders from above, because they are looking for a living stipend. We are simply looking for survival.
You claim that most of our people have hidden guns and waiting to kill each other when President Museveni leaves power. You seem to believe that 34years of his rule are not enough and he must never exit at any one point, just for the sake of us avoiding extinction in Teso. I believe we (Teso sub-region) have gone through one of the most thorough and very effective operations of gun withdrawal or removal that Uganda has ever known. A rumor of gun ownership gets you in very big trouble, very severe torture, long term jail or an extrajudicial killing.
Perhaps you can tell us who is hiding guns and where they are so we avoid a repeat of our past. Why are you attracting wrath to our people by sharing baseless and unfounded information, as if we don't have RDCs, DISO, GISOs, Police and all other structures of intelligence that could have picked this a long time ago? Don't you know that most of our innocent people have suffered for being wrongfully accused of owning guns? Was there nothing tangible to talk about in your article without bringing this very hot, unfounded issue in the picture?
You talk about the atrocities during insurgency, the killing and the looting. And you carefully chose to highlight the theft and killings done by the rouge rebel commanders. You don't even attempt to mention why the rebels took guns against the government and what they believed in. Many lost their lives for what they rightly believe in after most of them were targeted as anti-government agents. Why did you choose to carefully leave out the things that ache us up to today, like how people were massacred in Mukura when they were locked up in a train wagon and set ablaze, the torture by soldiers and rebels alike for so many who bare scars to date. I hope you remember how "three piece" (Kandoya style) was used to disable and torture most of our people, or how able men were hunted and forced to find solace among the rebels. We were an endangered species. Our women were raped at will, children stayed out of school and that left a generation hopeless, cattle and wealth looted in broad daylight. Iteso know what happened and you don't have to create your own narratives that portray us differently.
You mention why it is a good thing to vote for the President. But you base it on fear mongering, tickling healing wounds and attempting to create new ones. You forget that we are a resilient group that forgives and forgets. You fail to paint a future that takes us in to prosperity and the right reasons to vote for President Museveni once again. Remember, we have always done this in a majority of our districts despite seeing few goodies coming our way. I suggest that we market ourselves or candidates better to reflect the kind of transformation we want to see, not the kind of doom we should be avoiding, especially when its merely speculation and threats to damage our opinions. Why didn't you highlight what we need as ateker, as irreducible minimums for the 2021-2026 term?
Onac Obilan, I will take time to re-read your article and seek to understand where you are coming from. But it clearly seems annoying and belittling to heap blame on our struggling lot and create a warped narrative about us. I sincerely hope that you correct the wrong impression you may be creating in your article before we turn our verbal artilleries, the only kind of weapons we have, on you for the sake of saving our own name as ateker.
Emuria Koliai
Moses Ariong
@ariongm