Several religious leaders have protested against government's decision to limit the number of faithful allowed in a place of worship to seventy persons after it granted religious places permission to resume operation on Sunday.
President Yoweri Museveni, while delivering his 20th address on the Covid-19 situation in the country, allowed places of worship to resume communal prayers after over six months ever since they were closed as a measure to combat the spread of the Coronavirus.
The President however noted that these will only be allowed if the the numbers do not exceed 70 and by observing all the other Standard Operating Procedures.
Night prayers, transnights and regular prayers of Sundays and Fridays according to the President, will be considered at a later stage.
Speaking to journalists on Monday, Archbishop Dr. Samuel Steven Kaziimba Mugalu said that the 70 people limit is still low.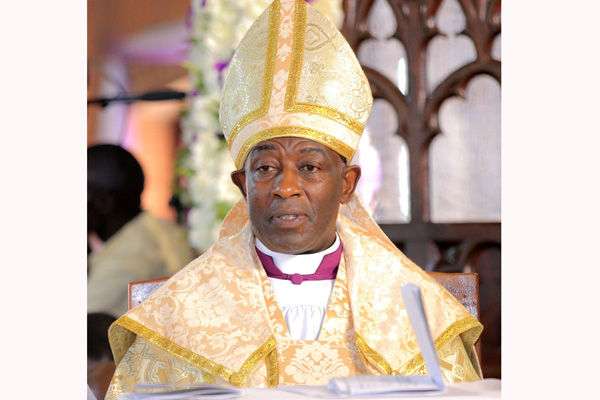 Dr. Kaziimba however noted that they are happy that government finally considered churches, after a long time without being allowed to congregate.
"We thank government for allowing us to reopen religious institutions. We are thankful. The seventy people are, however, very few but I would like to urge churches to use the little space they have to ensure that the government's guidelines are followed as we wait for another update," the Archbishop said.
Dr. Kaziimba said that some churches have a capacity of over 2000 people and government should have allowed them to operate as their space allows while ensuring social distancing.
The leader of the born again faith in Uganda, Pastor Joseph Sserwadda concurred that some of their churches have a big capacity and the limit of 70 people was disappointing.
Pastor Sserwadda said that the Coronavirus is an attack from the devil and urged the faithful to pray from wherever they are until the virus is fully defeated.
While addressing the press on Monday, police spokesperson Fred Enanga said that police will patrol religious institutions to make sure that the President's guidelines are followed to the dot.