By Obilan Abubakar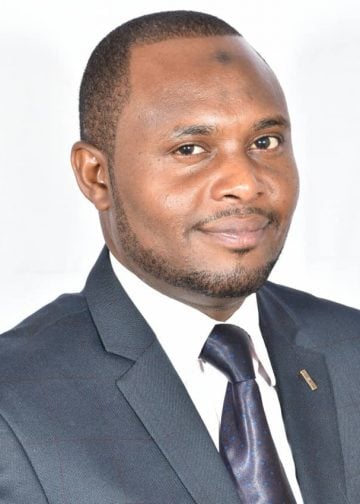 President Museveni is the proxy father of Teso peace and stability which should be used to rehabilitate the mindset of the Iteso nation in order to avert the possible tribal extinction in near future. Teso region is seated on a time bomb precipitated by accumulated anger. The explosion of insecurity, murder, robbery will most likely manifest inform of revenge or fresh confrontations in the post Museveni era.
For almost a decade, Teso went through numerous difficulties among others including; cattle raids (1986-1990), Uganda People's Army rebellion (1987-1992), Lord Resistance Army (2003/2004), floods catastrophe (2007), persistent long droughts. Teso is also expected to become a desert due to climate changing patterns.
Cattle raids among Ateker people; the Turkana, Karamojong and the Iteso, started way back in 1940s but in small scale.
When National Resistance Army (NRA) took over power, having realized that Teso was a UPC strong hold and disproportionately occupied key positions in the Army, police and civil service; dismantled region's security infrastructure and hence many lost their lucrative jobs.
Despite the above in 1986, two prominent Teso people who had served in the previous governments that is; John Ateker Ejalu (from Soroti) and Paul Orono Etiang (from Tororo) were appointed ministers of state for special duties as well as minister of co-operation in 1988 in a bid to lure Iteso into embracing the new Government. Seemingly these leaders inappropriately advised Government in 1986. Teso only realized the climax of cattle raids in a period of about seven consecutive NRA/M early years of rule.
According to local leaders then, indicate that there were three (3) routes that drove cattle away from Teso;
1. Internal raids by rebel/militia groups i.e. Jesus from Katakwi used to send his troops which comprised of Iteso and Karamojong youth from the neighbourhood to steal cattle from fellow tribesmen.
2. Raids by Karamojongs.
3. Raids by NRA soldiers.
Teso, during the UPA era, had many uncoordinated militia groups headed by different autonomous commanders and the most notable ones were; Ojirot aka Jesus (Katakwi), Hitler Eregu and Okurut Nathan (Soroti), Max Omeda (Serere), Ikuret (Kanyum), Omiat and Opus (Ngora). Okiror Opeikongu, Okwerede and Ongura (Malera), Akongel / Masaba (Kamaca), Oyik (Kasoka), Aisinit (Kidongole) Ogwang (Kachumbala) among others. Despite Peter Otai's efforts to unite the groups into one formidable force, his sweat went in fiasco. The groups that purportedly started to overthrow Government, embarked on robbing and killing their own people injudiciously.
A group called "Osepulia" (petty thugs) emerged whose main target was robbing and stealing domestic property, crops and any valuables. Some of the richest men in Teso presently got their riches through this approach and those who are still alive are known by local community.
Iteso killed hundreds of their own family neighbours, friends and relatives over among others; land wrangles, petty quarrels, debts, women and conspiracies.
During this period, many people were injured; women/Girls were raped, child labour, child marriage. Massive school dropout and disease were endemic. The population was pushed to internally displaced camps across the region changing all the regional socio-economic and political dimensions.
Although the UBOS (Uganda Bureau of statistics) 2002 census reported that Iteso population stands at 3.2 million (9%) of the Uganda's population occupying the fifth position, it's noteworthy that, over two million Iteso, fled the region for fear for their lives to various parts of Uganda but with more concentration in Pallisa, Iganga, Mayuge, Mbale, Masindi, Kamuli and Kayunga among others; while others went into exile.
Majority of them, have never returned home; their children and grand children have now completely lost their cultural identity and hence, have fully been integrated in and assimilated to the host communities.
Many of those who lost their dear ones to internal perpetrators still know the culprits and have never forgiven them. Unfortunately, there was not a single justice system that was established to resolve the murder crimes inflicted on the region.
Like during UPA, many Iteso youth joined UPDF, Police and recently LDU not for service but pursuant to lawful access to a machine gun in order to return home and revenge at the earliest opportunity.
We have witnessed several of such deaths in the recent past in Teso; some people continue to be killed using guns, poison or witch craft. Unfortunately, many Teso politicians today are additionally another cancer cell to the region; they reflect a lot of power and end up messing with their own people either because of political or economic reasons which might attract another lash back at their political recession.
The discovery of mineral resources in Teso Region in terms of oil, Gold, Uranium, Colter etc, some Teso leaders are working hard to, solely or collaboratively acquire land where these minerals were discovered fraudulently. Soon, villages will be evicted by purported investors.
A potential of another round of vicious systematic killings in Teso. Needless to mention, there are still machine guns buried in various places such as anthills, graveyards, houses etc only waiting for lawlessness in the country to be able to deal with perceived oppressors.
The critical questions ought to be answered by Teso leaders are; We always hear you say; Cattle raids by Karamojongs; are we honestly sure that the Karamojong took more cattle than the Iteso rebel groups and their affiliates? Or are we sure that the Karamojong took more cattle than the NRA soldiers?
Did the Karamojong and NRA kill more Iteso than Iteso killed themselves? Can there be a chance to cause dialogue and reconciliation between Teso and Karamoja for sustainable peace and stability of the region?
The health Implications of Teso heinous history is dire. Teso experiences since 1986, caused high psychiatric morbidities among the Iteso tribe. The Early Childhood Experiences (ECE) left enduring impacts in Post-Traumatic Stress Disorder (PTSD) even to adults whose economic and social life was disrupted leading to high rate of depression and anxiety.
In Teso, over 96% experienced psychological sequelae; some are mild while others are dire, due to long term depression imposed by events. During times of war, we undergo excessive fear.
Our body adrenal glands release cortisol receptors to fight or flight once they sense insecurity. The long-term activation of stress response system and over exposure to cortisol and other consequent stress hormones, disrupts the body social, emotional and physical development leading to depression, memory and concentration problems, deflated feelings of self-worth leading to afflictions such as bipolar disorder and narcissistic personality disorder. After sometime, the body, deposits those attitudes to the Deoxyribonucleic Acid (DNA) which negatively impact on human sperms and resultantly children for generations.
When Germany's Adolf Hitler wanted to rule the world, he decided to create fear in the population by massive arrests, detaining, torturing and executing the Israelites being the most intelligent people then in Germany.
He employed scientists who championed the tormenting as well as ensuring the depression levels were too high and their DNA is adversely impacted with an intention of destroying hundreds of future generations of the Israelites. Hence, the horror and terror inflicted on Iteso population over years must have been naturally passed to their DNA which, if not clinically addressed, will continue haunting more than ten generations to come.
When one traverses Teso today, she or he will ascertain that about 90% of her population is below 45 years of age. Unfortunately, 80% of whom are redundant. Many of them are drug abusers; excessive alcoholism, chewing 'mira', smoking opium, smoking grey hair and paspalum etc and the most prevalent economic activity is Boda- Boda riding.
When you visit Teso urban centres, Bagisu, Basoga and Baganda dominate the informal sector such as selling groceries, vending chapati and small-scale restaurants. Iteso youth today, find it so comfortable to imprison themselves in begging for sh1000, than being given a job to earn sh50,000, apart from imaginable percentage.
Bantu tribes, provide cheaper casual labour than idle Iteso youth. In Kampala, the most preferred maids are Ateso and Acholi Girls but in Teso, the girls feel so proud to serve as house-maids to the fellow tribe mates. Across Uganda, Iteso youth are the leading tribe in low paying private security companies earning gross monthly pay ranging between sh60,000 to 200,000, per month. Those who have cattle for grazing, Karamojong and Bakiga are the most reliable people but Iteso youth are not bothered about working in someone's farm for money. This has made the cost of agricultural production too expensive to farmers in Teso and very low food supply. A reason hunger attacks Teso families within the first month after harvesting season.
In 2018/2019, "Give direct" project was piloted in Bukedea district. An individual who proved to be living in a grass thatched house and in vulnerable conditions was given sh3.4 million to construct a moderate permanent house. Majority of youth used this money to buy crates of soda and beer; poured on ground to clear the dust, opened up eating and drinking competitions etc. One week was too long to see off all the sums of donated money.
It's logical to assert that the 'land of the wise people from the East, has turned into the land of the sick people from the East'. Those who want jobs are very many but those who are ready to take up jobs are very few yet there are no jobs readily available for them. This glaringly should inform Teso leaders and concerned parties that such adverse mindset exhibited in the youth behaviour, is a cross generational obliterator and that, the future of Teso is worse than today given the fact that, the receivership mentality which was activated by relief handouts given in IDPs then, has never been deactivated.
Voting president Museveni in 2021 is the price Teso needs to pay, in order to organize themselves and strategize for the sustainable peace and security among the Iteso and between Iteso and Karamojong cousins before Uganda gets into possible fresh political chaos in the post Museveni regime. Teso after the insurgency, deserved to establish rehabilitation programmes to redirect the population on the new geopolitical and economic dimensions.
When Rwanda went through the episode of the 1994 genocide, they adopted multidimensional approach to rebuild their people;
(1) Established arbitration local courts which brought the victims and perpetrators together; reconciliation and reintegration were facilitated. (2) Local community counselors were appointed to guide and counsel conflicting parties in community before engaging the legal systems. (3) Community work system was established to strengthen the bond among community members. (4) National youth camps conducted annually – Iteso can revive 'Asipan' cultural practice (5) Introduction of community score card to facilitate effective service delivery. (6) Weekly Community parents meeting to share cross domestic administrative concerns among families in order to strengthen family systems etc. Teso too should consider adopting similar measures to rebuild mindset of her people.
In conclusion, the 2021-2030 decade is the game changer of political, social and economic landscapes in Uganda.
Iteso have very limited options to make, in order to save the future of the region; to vote for Museveni but also ensure sustainably multiple rehabilitation programmes across Teso region and reconciliation with Karamojongs or pray and work very hard to vote an Etesot to succeed President Museveni.
However, if president Museveni chooses to ensure peaceful transition of power then, my prediction stands a chance to be overturned but still, the rehabilitation initiatives are indispensable for sustainable peace and Development of Iteso nation.
I urgently call on ICU, IWA, AIDO, TESDA, the elites, political actors and religious leaders. Government through the ministry of Teso Affairs, civil society, well-wishers and entire Iteso community to intervene and create a sustainably peaceful home for the contemporary and future generations.
Establishment of close ties between Iteso, Karamojongs, Tur'kana, Topotha, and Nyangatom cousins will inexplicably awaken and strengthen their social and economic coherence through trade. It is then and then only way we shall guarantee the future of Teso region.
The world, Uganda and Teso is ours. If we do not speak, who will speak? If we do not act, who will act? If Not by us, then by who and if not now, then when?
Obilan Abubakar
MP Aspirant – Bukedea County (2021-2026)