SIMI technologies, a local electronics assembling plant-based in Namanve Industrial Park, has denied as untrue, reports of deducting employees' salaries and poor working conditions.
Early this week, there were several social media reports accusing the company of poor working conditions for its employees on top of chopping their salaries over unknown reasons.
However, addressing journalists on Wednesday afternoon, David Beecham Okware, the Chief Executive board secretary of Engo Holdings Group Ltd|SIMI Mobile Uganda accused the reports of being unfair to the company by not getting their side of the story.
"We opened business in November and in January, we gave each employee a six-month probation contract. After the six months, they were given permanent contracts in which we asked for their details including national IDs and NSSF account numbers. We have been deducting from their salaries to pay for their NSSF and Pay as You Earn Taxes to URA,"Okware said.
The company boss explained that after confirming contracts for their employees, they negotiated with NSSF to see how best the money for the six months since January when they employees were on probation contracts will be paid but NSSF insisted it has to be paid.
Okware explained that it is the money being deducted to pay for employees' saving that is causing problems for some of their workers.
"The deductions are meant to pay remittance for NSSF since January. NSSF is not willing to let go of the money to be paid for employees because it is mandatory. I therefore see no need for alarm because the NSSF money goes for retirement benefit of the employees."
Poor working conditions
During the reports that made rounds on social media, it was alleged that the toilets at the company are in a sorry state whereas employees are forced to sleep at the company premises.
Speaking about the same, Okware dismissed as untrue the claims of having poor toilet facilities , noting that the same facilities that were in place when President Museveni visited the premises have never been destroyed.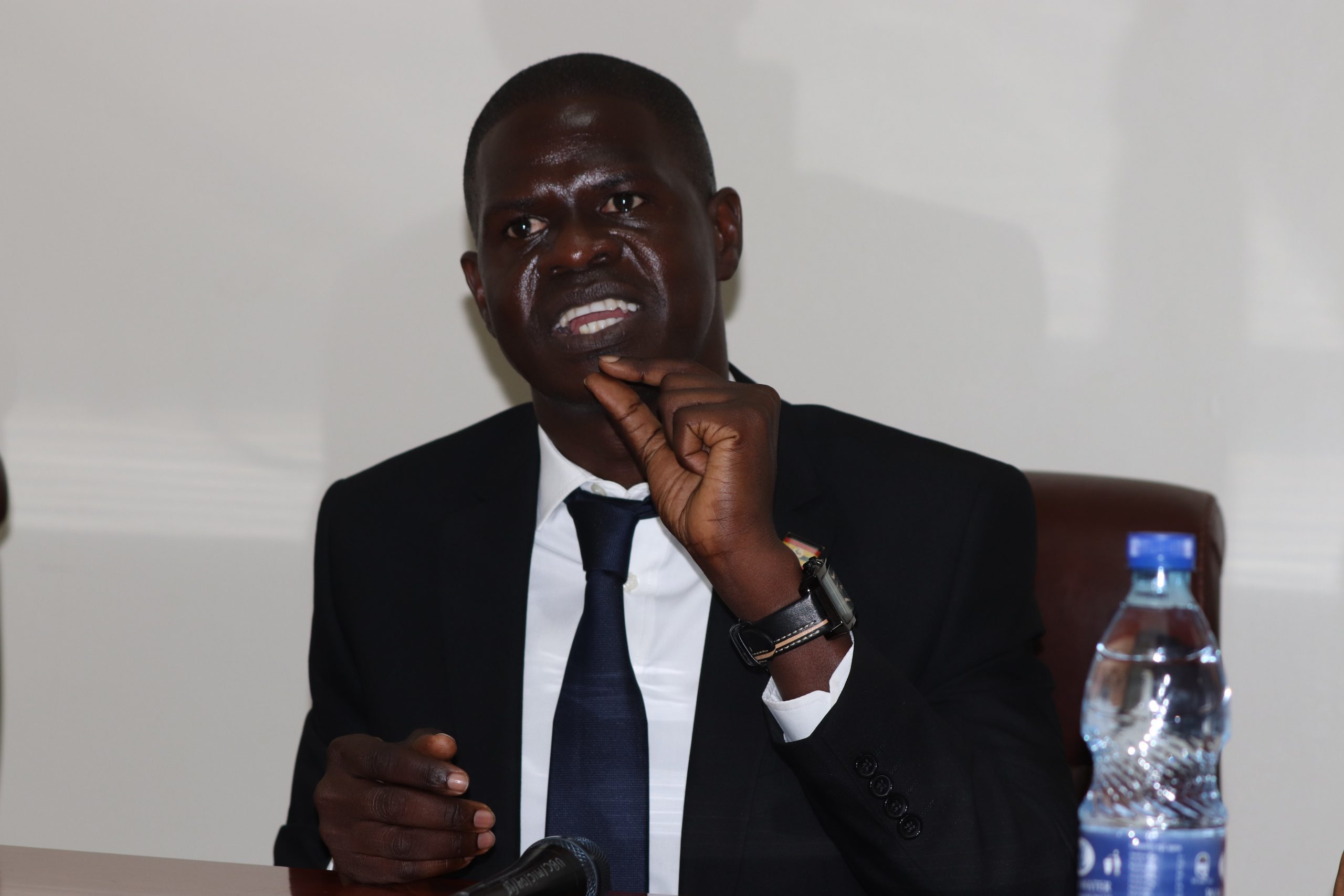 He said the standards have been maintained because the company hosts a number of other dignitaries who come in as visitors and use the same facilities.
"Workers were seen saying they are forced to sleep at the factory for a week and this is true because after the onset of the Coronavirus pandemic and following the guidance of the President, it was resolved that our employees work in shifts each going for one week to ensure social distancing at our premises,"Okware said.
"It is true workers sleep at the factory for a week before another shift comes in but the conditions they sleep in are very good. We think our competitors are using this situation to tarnish our name but everything we do is clean."
SIMI technologies is Uganda's first ICT manufacturing and assembling plant located in Namanve and is involved in the assembly of smartphones, mobile phones, laptops and radios.
At full capacity, the factory runs three production lines; each line with daily production of 2000 feature phones, 1500 smartphones, 800 laptops, 2000 chargers, 4000 USB cables and 4000 sets of earphones and directly employing more than 400 staff.
The company recently exported two batches of locally assembled mobile phones to Morocco and Hungary .
According to Okware, the Ugandan company partnered with Chinese because of their expertise knowledge in technology.
"SIMI has become an identity for Uganda. It is something we want to define the country and continent at large," said David Beecham Okware, the Chief Executive board secretary of Engo Holdings Group Ltd|SIMI Mobile Uganda.