Manjeri Kyebakutika, a National Unity Platform (NUP) woman coordinator in Jinja was arrested on Sunday on the sidelines of Kyabazinga's coronation anniversary at Iganga Palace in Jinja.
An eye-witness account said that Manjeri was arrested while addressing media shortly after the coronation ceremony.
"They ordered journalists to switch off their cameras and whisked her away in a police van," an eye-witness said.
Kiira region police spokesperson Abbey Ngako confirmed the arrest but refused to give any further comments about the matter.
Eyewitnesses who talked to the press said that Kyebakutika tried to resist arrest, sighting several other politicians who were allowed to don their party colours but she was overpowered and taken.
The red beret saga stems from the 2019 ban
In September 2019, the UPDF announced it had gazetted the red beret as an official attire for the army, a move that struck Bobi Wine's then People Power pressure group.
According to the gazette signed and confirmed by the Minister of Defence and Veteran Affairs, Adolf Mwesigye dated September 18, 2019, the red beret was now designated as part of the Uganda People's Defence Forces' marks, accessories, insignia, decoration and uniform as provided for under section 160 of the UPDF Act 2005.
"The public is hereby informed that the marks accessories, insignia, decoration and uniforms specified in the schedule to this notice are property of the state or classified stores and anyone found in unlawful possession, selling or dealing in them shall be prosecuted under the UPDF Act of 2005," read in part the government gazette.
In the gazette, the government subsequently, banned the sale and use of the red beret which is part of the military uniform by any member of the public or else they face dire consequences.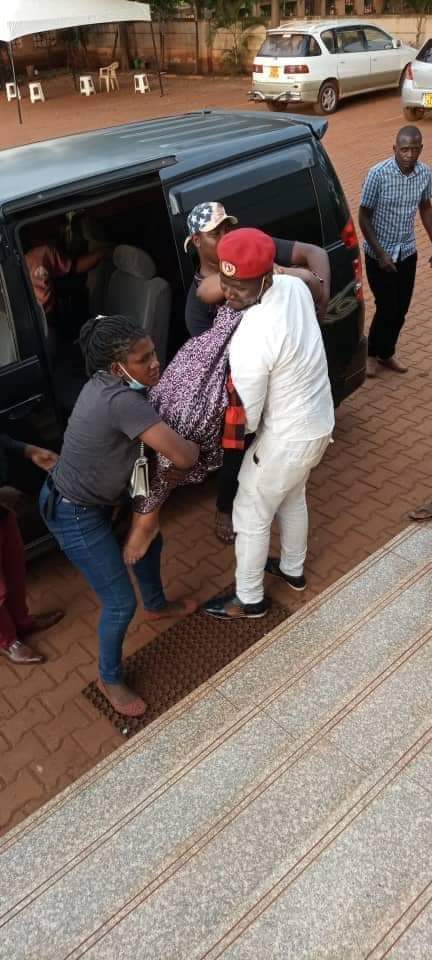 Bobi Wine's camp and several political analysts, however, claimed that there is nothing wrong with putting it on because it did not have any features similar to the army berets that were gazetted.
At the time of compiling this report, Kyebakutika was admitted at the Nile International Hospital in Jinja, where she claims that she was tortured while in incarceration.