Musician Ykee Benda has assumed leadership of the Uganda Musicians Association.
Sophie Gombya, who has been the President of the Uganda Musicians Association since May 29th 2019, has resigned. The resignation was as result of her desire to run for political office and yet the Association is required to be non-partisan.
Gombya is running for Kampala Central division lord councillor position.
Sophie Gombya's resignation was in respect to the Association's Constitution. She handed over office to her former Vice President, Ykee Benda who is now the President and who in turn handed over office to Cindy Sanyu who now takes on the role of Vice President. The association made this announcement in a press conference held at Mestil Hotel in Nsambya.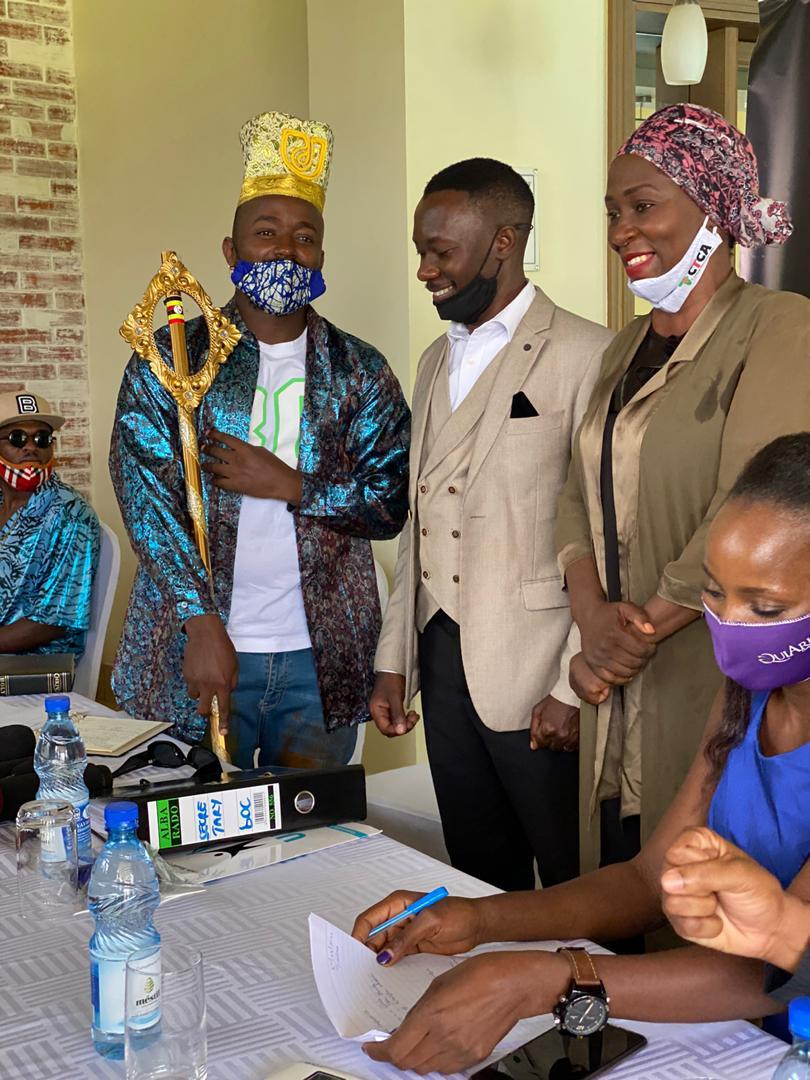 Cindy Sanyu, the new Vice president of the association, promised her commitment and encouraged artists to trust the committee more.
The former president as well promised her full support towards the new committee and all it's operations.
The President Ykee Benda also appreciated fellow musicians for coming together to support Ziza Bafana who had gotten some challenges with the law in respect to the covid19 regulations. He appreciated the spirit of Ubuntu that was displayed by the various artists even through financial support toward their fellow artist.
Ykee Benda further highlighted on the Uganda Performers Rights Society (UPRS) issue which had been taken into receivership by URSB but is now being restored by the artists under the stewardship of UMA.
UMA is setting up a new board and undertaking a mass registration of artists countrywide in preparation for the first ever Annual General Meeting(AGM). The association will also soon launch a website and portal through which new members can register.
Ykee Benda is also petitioning President Yoweri Museveni to allow artists to return back to stage performances.
UMA will call for a dialogue to discuss possible S.O.P guidelines that would suit the industry and help facilitate artists return to the stage.
About UMA
The Uganda Musicians Association (UMA) represents: musicians, producers and artist managers. UMA exists to protect, promote and preserve Ugandan music, and advocate for the interests of its members to the government, the music industry, the media and the public.
The Association was launched on the 28th of November 2017.