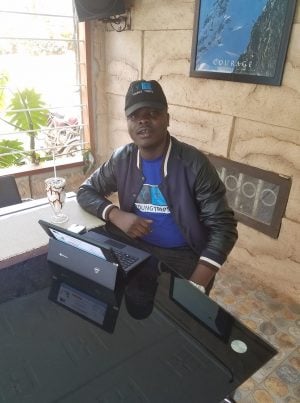 Jaluum Herberts
Of late I've seen many petrol stations mushrooming on Entebbe road.There's a petrol station or one being constructed every 100 metres .
So a friend asked me as we headed home one day, why's every one putting up a petrol station?
Is it petrol station season? I don't know I replied, guess it's the usual bandwagon effect that drives investment in this country.
Studying the investment behaviour and culture in this country for some time, I've come to the realisation that bandwagon is a big factor when it comes to which investments people make.
If you've been keen you'll have already noticed that every season there's a particular business every one seems to be going into.
At some point it was mobile money, then growing cocoa, then rearing fish, then chicken, then it was clothing now it's goat season e.t.c. During that time every one seems to be going into a particular direction. Not that it's bad but it's also not good and wise.
What this does is it saturates the market and destabilises the balance of supply and demand that in turn affects pricing and profitability of that particular sector making it less lucrative to invest in or remain meaningfully doing business in.
When this happens, every one then pulls out at some point with the desire to move into the next thing because what they're doing at that moment doesn't seem to be cutting it financially for them.
Depending on your desire/goal for getting into business you need to be futuristic, look a head. Truth is the first people to enter a particular industry, sector usually enjoy the benefits of first market entry for a very long time.
They take the lions share of the proceeds from that sector leaving the late entrants with market crumbs which are so hard for them to survive on.
Uganda is still a very virgin market. There are a lot of untapped areas, there are a lot of areas that are still growing and have great future promise. Areas that will be very ripe for harvesting in the next 15 to 30 years but the seeds have to be planted right now.
Some friends wonder why I am not enthusiastic in investing in the traditional businesses we have around like washing bays, retail business, import trade, fuel stations et all.
Truth is I am trying to be futuristic. I am investing a lot of my time, energy and small monies in now are not things that I expect to bear the fruits that I want in the next 2-4 years.
Look at Boroboro (www.boroboroafrica.com) for instance. It's going to take time for us to build it into the online bank we want it to be.
What of Campus Doctor (www.thecampusdoc.com)!? We are trying to create a whole new industry here and that's not something you do over night.
You have a cultural shift to beat for starters, but we are sure everything is changing towards that direction.
The winds are blowing in that direction all we have to do is keep sailing and we'll get there.
So depending on your desire or objective for getting into business whether it's survival or revolutionary businesses the likes on Safaricom, KFC, MTN, Alibaba name it you have to be a little futuristic.
Don't just jump into the wagon simply because every one is getting into it. Truth is by the time every one is going there, there's little to go around for every one.
I am a big fan of Elon Musk and you can see how his whole entrepreneurial journey has been.
He is futuristic. He started thinking of electric cars at the time when every one thought it was a crazy idea, today Tesla is more lucrative than Toyota. Now every one is moving into that direction.
It pays insanely to get into the future before every body else. I would also say the internet is a good fertile ground more so here in Africa as it's potential grows with every passing day. We are no where near where the other side of the world is meaning there's way much to do.
It's still virgin untapped territory.
Jaluum Herberts Luwizza is a Speaker,Writer and Contributor with the Nile Post. He is also a Business Consultant at YOUNG TREP East Africa's No.1 Business Management and Consultancy firm that helps people start and grow profitable businesses.
twitter:jaluwizza
+256 787555919
http://www.theyoungtreps.com