Like many entrepreneurs whose business ideas are shaped by circumstances, Aisha Ganda's business story is not any different.
Aisha Ganda, a graduate with a diploma in Business Administration from Kampala International University grew up in Nsambya Police barracks where seeing families that lived what she calls a 'demeaning life' was her daily experience.
"The salary was barely enough for the civil servants yet the women could barely do something to improve their lives," she says.
It was this daily exposure to inadequacy that motivated Ganda to think about a business idea that could engage some of the struggling families in a bid to boost up their finances.
Ganda however said that she did not realize how urgent she had to come up with her business idea until her own father asked her to apply for a dead year at the university because of shortage of fees.
Ganda said: "That was the final wake up call. My dad was the bread winner but he had to undergo a spinal surgery."
It was at this time that Ganda thought of something that could ensure a steady income flow at home so that she could stay in school and also help those around her.
She said: "I didn't apply for a dead year. I applied for a loan instead and paid my tuition hoping to go back to school after repaying it and making some money. Gladly, my cousin gave me a hand. So I went ahead and started Snacks 4 U. At first it was chapatis, samosas and half cakes which I would supply to school canteens before class in the morning. Later, I progressed to snacks."
Ganda's Snacks 4 U currently deals in making healthy crunchy products like pumpkin seeds, chia seeds, groundnuts, soybeans, peanut butter, daddies, hard corns, cookies among other snacks that she delivers across Kampala and neighbouring towns.
Getting her first capital
Ganda said that she only required Shs 20,000 to get her initial capital to start the business.
"I got my capital, Shs 20,000 from my transport savings while at university," she said.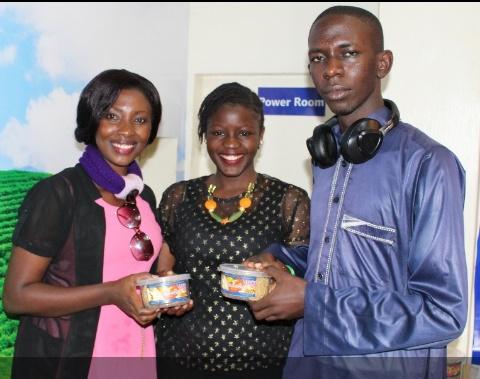 Ganda said that she now has a number things to thank her business for with the major achievement being that she can now cater for her needs and take care of her family.
Ganda has also offered occasional jobs to a number of people in her community. She said that she hopes to permanently recruit them once her business stabilises because they are vital.
In a good month, Ganda said that she can now make up to Shs 500,000 in profit.
It has not all been rosy though. Ganda has had several challenges along the way and even now as she continues to push her business journey.
"I face a challenge of limited space for production and storage purposes since the business is home based. High costs of raw materials is another big challenge," she said.
The ravaging Coronavirus pandemic has also affected her business.
"I experienced great losses when the lockdown was announced abruptly. My products went bad since the supply chains and demand were affected. Demand also dropped in areas like schools, meetings and other social engagements that are not open till now," Ganda said.
Asked what she envisions her business in the near future, Ganda said that she is targeting having a chain of suppliers all over the country and East Africa, while giving priority to youth, especially women.
Ganda said, "Women have always been left out for a long time but Snacks 4 U is there to change the story."