Economic, Social Empowerment for Local Communities (ESLA UGANDA) have started a programme named "STAND 4TEENMOTHERS to skill young mothers in districts of Luuka and the neighbouring districts in eastern Uganda.
Skills include how to make re-usable sanitary towels, liquid soap, sewing and knitting and many more in a bid to help them to earn a living.
Addressing the media at the office headquarters in Jinja, Racheal Musasizi, the programs director ESLA Uganda revealed that this programme is aimed at helping youth learn to survive on their own and not depend on handouts.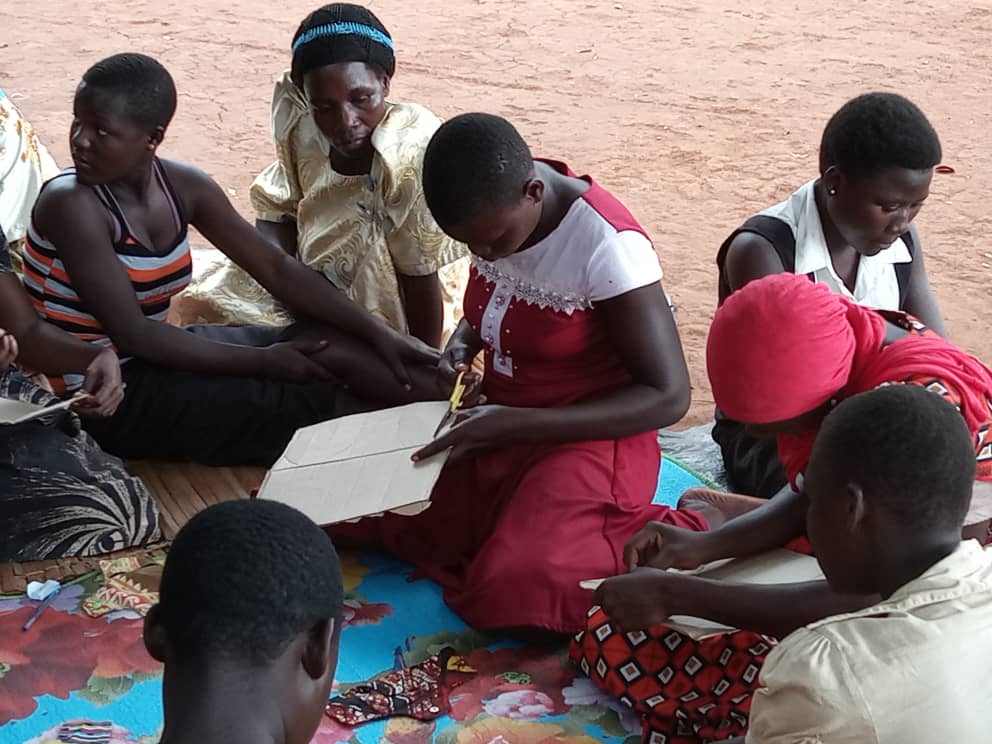 She says, "We had girl parliament as a project, we were empowering young girls in schools socially, but since this #covid 19 pandemic lockdown begun, and schools shut down, there is an increasing number of teenage pregnancies. We donated some items but we saw that donation was not enough that's why we decided to start a project to skill those who are already teenage mothers and those who are not".
"We are trying to tackle the challenges of teenage pregnancies within rural areas , and our emphasis is to lay down strategies on how to reduce the increasing pregnancy rates among rural young girls as we passionately skill those who are already teen mothers" .
Child marriages and teenage pregnancy have for years been a national concern in Busoga sub region and ESLA Uganda has tried several interventions to address this with the latest being the 'The Girl Parliament' project. 
Such programs, unfortunately, have been affected by the government's decision to close all schools due to the novel Coronavirus pandemic. The stay-at-home order has left many youth, especially girls more vulnerable than ever, as families struggle to compile with the stay at home order. It is hoped this new initiative will impart skills and help slow or stop the rise in early teenage parenthood.