Rubaga North Member of Parliament Moses Kasibante and Kampala Capital City Authority (KCCA) speaker Abubaker Kawalya currently present selection headache for Robert Kyagulanyi Ssentamu alias Bobi Wine and his National Unity Platform.
Kawalya, former a member of Forum for Democratic Change (FDC) party at the beginning of this year declared allegiance to Bobi Wine and People Power, following a visit to the ghetto gladiator immediately after being declared speaker of KCCA.
He also officially switched from FDC together with a number of KCCA councilors on the party ticket to join the National Unity Platform.
Kawalya has in sight a blessing to carry the NUP ticket for Rubaga North Member of Parliament seat, which is currently occupied and still wanted by Kasibante who according to sources, was the sole reason for his joining NUP.
Kasibante was involved in an informal meeting Bobi Wine in Magere where he declared he would join NUP from DP. He consequently, together with a group of fellow legislators was unveiled a few days later at NUP offices.
With both Kasibante and Kawalya now in NUP, the bigger question is; Who takes the ticket?
Kasibante by his influence and stature may have wanted to run a free race, expecting a clear position from Bobi Wine. However, as days go by, it looks clearer that he faces stiff competition within NUP alone, and that comes in the name of Kawalya.
Before Kasibante joined NUP, Kawalya was running the show and managed to convince a one James Mubiru and singer Derrick Katongole alias Victor Kamenyo to leave the race for him.
It might have seemed complete until Kasibante joined the party, placing Kawalya's hard work in convincing opponents to waste.
Notwithstanding, James Mubiru has returned to the race with several claims that he is being coerced by certain "people" to quit for Kawalya.
Reports that Kasibante was dropped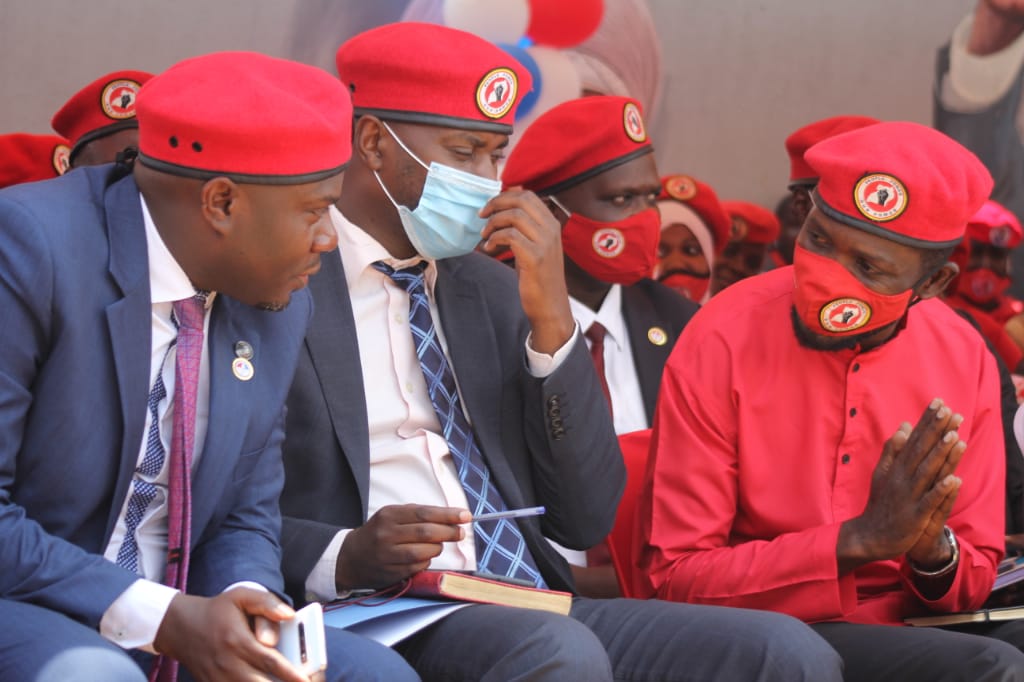 There have been reports in the media that Kasibante was dropped by Bobi Wine in favor of Kawalya.
The reports also continue to place Kawalya as the most appropriate, let alone the race leader to attain the ticket from NUP. The same reports without evidence label Kawalya the richest opposition politician.
While Kawalya has not come out to dismiss the reports, it makes a clear indication that he most likely is aware of such and could even be endorsing them.
Nile Post contacted Kawalya twice to determine whether he had been picked ahead of Kasibante, but our constant calls on both occasions remained unanswered.
Nile Post also sent Kawalya a number of messages, which he saw and did not reply.
On the other hand, when contacted, Kasibante told Nile Post that it is not true Kawalya had been picked for the NUP ticket.
"Not true at all, the process (to determine the flag bearer) has not even commenced," Kasibante said.
Could the candidates be setting their different agenda through social media? Kasibante and Kawalya are not the only ones presenting a selection headache to Bobi Wine. Another duo of Latif Ssebagala and Joseph Mayanja alias Chameloene both want the NUP ticket for Kampala Lord Mayor.
Already reports are that Chameloene has been shunned by NUP.