The exclusive Johnnie Walker Blue Club was relaunched at a private whisky tasting dinner on Saturday December 7.
Uganda Breweries Limited (UBL) Managing Director, Alvin Mbugua and East African Breweries Board member and Tullow Oil's Managing Director, Jimmy D. Mugerwa, hosted CEOs and business captains at the event that was held at Emmanuel Katongole's home in Munyonyo.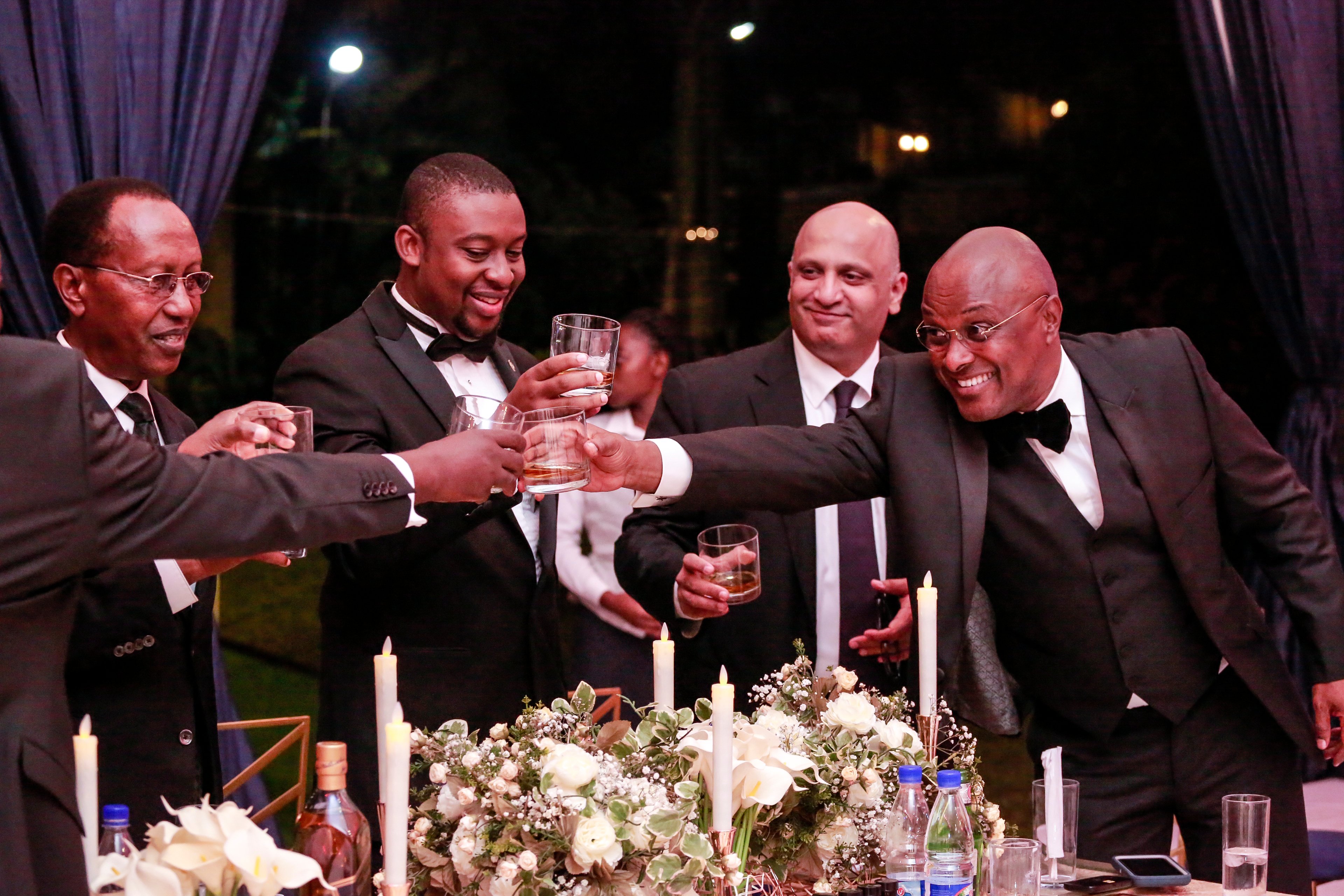 Mugerwa who has been a member of the Blue Club since its inception in 2015, welcomed the new UBL Managing Director, Alvin Mbugua and bade farewell to Mark Ocitti, who is now Managing Director of Serengeti Breweries in Tanzania on behalf of the club's members.
The Blue Club is an exclusive club whose range of luxurious offers include 24-hour whisky delivery, trips to the home of Johnnie Walker in Scotland, backstage experiences at Formula One events, as well as private whisky tasting dinners with up to 50 associates at least once every year for its members.
Mbugua is no stranger to many of the Club members, having interacted with them during his reign as the UBL Commercial Director.
As the Club members toasted to Mbugua's return to Uganda, Mr. Mugerwa affirmed the support of the Blue Club.
"We are delighted to have Alvin back and there cannot be a better way to show it than through continually embracing Johnnie Walker," he said.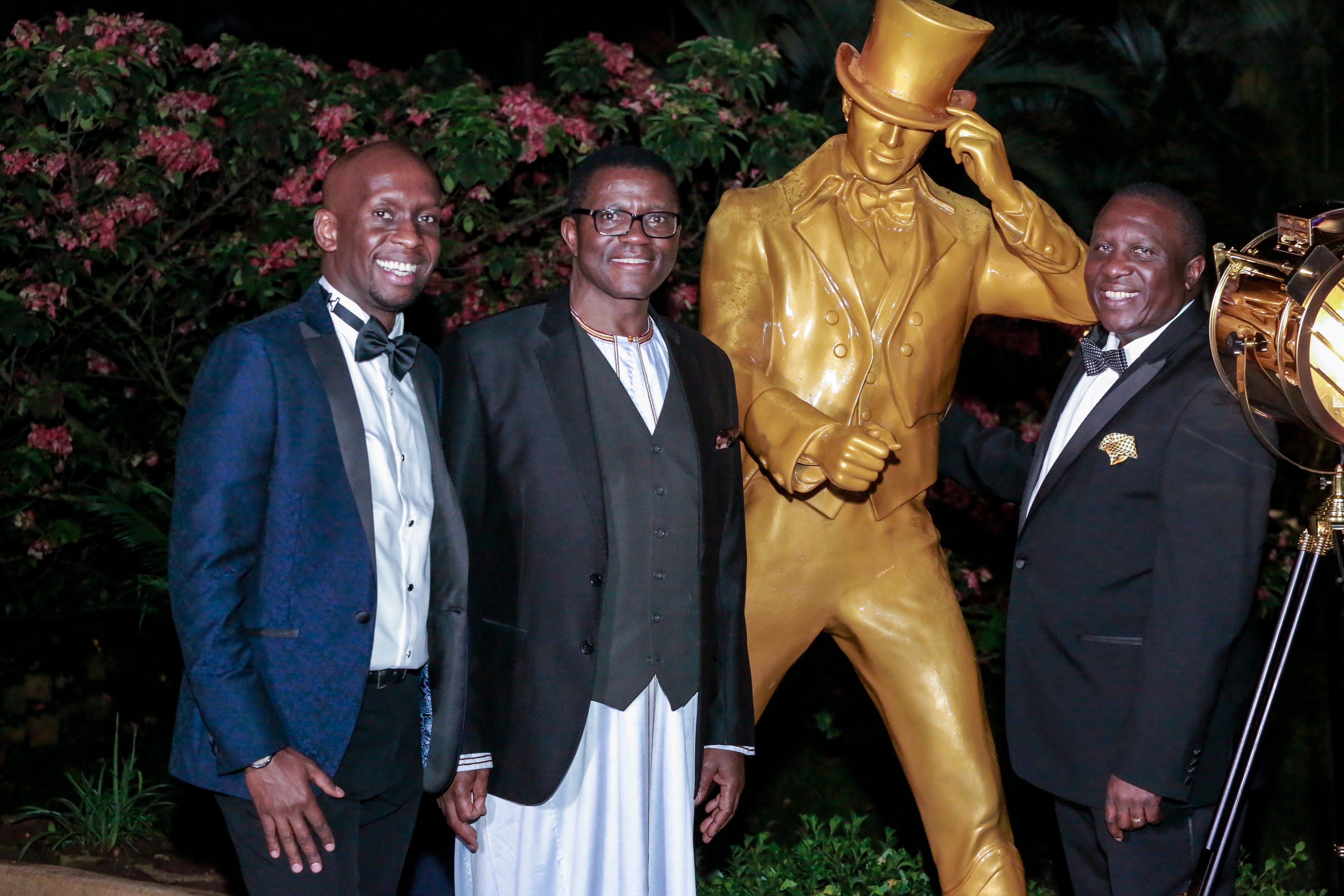 Mbugua recounted the journey of the Blue Club. "We started with just one member and have now grown to over 100. I am especially delighted that you decided to revive the Johnnie Walker Blue Club activities just as I returned," he said.
The UBL MD used the occasion to announce exclusive prices and limited Johnnie Walker editions for the club members.
"As our esteemed luxury consumers, we thought it best to bring you something new this festive season. I am pleased to inform you that we have a special Johnnie Walker and Sons Private Collector's item for you, The John Walker and it will be going for Shs12m. Only five bottles are available for sale," he said.
Mbugua revealed that as Johnnie Walker celebrates 200 years in 2020, two bottles of the 40-year-old Johnnie Walker Ruby Reserve will be available for purchase by members of Uganda's Blue Club at £20,000 (about Shs96m) a bottle.
"Our Master Blender Jim Beveridge celebrated 40 years of service and also received an OBE award from the Queen for his service to the Scottish whisky industry. The JW Ruby Reserve is a celebration of this milestone Mbugua said.
Saturday's dinner also served as the perfect opportunity for Club members to officially send off Mugerwa. He takes up a new challenge as Tullow Group's Corporate Head of Infrastructure and Organisation in January. He will be based in London.
Katongole was invited to join the Blue Club at the event.
In the past, similar events have been hosted by club members including Dr Sudhir Ruparelia, William Byaruhanga, Arthur Busingye and Jimmy D. Mugerwa, among others.
The event also featured personalised mentoring by the Johnnie Walker brand ambassador in Uganda; Marcus Kwikiriza.
UBL Head of Luxury Portfolio, Annet Nakiyaga, re-echoed the perks of joining the Blue Club by saying; "Members get 24-hour delivery services available at the dial of a button, and the best rates available for purchases of any of Uganda Breweries' range of whiskies. Other benefits include a closed shop experience – a special time set aside for a club member's exclusive shopping at the luxury House of Walker shop at the Sheraton, as well as personalised bottle engraving."