An Ethiopian Airlines De Havilland Canada Dash 8 (ET-AQC) yesterday ran off the runway at Juba International Airport, South Sudan, following the abortion of its take-off.
The aircraft veered off the runway while taking off from Juba International Airport at around 18:30 hours. It had 21 passengers on board and was headed to Addis Ababa, Ethiopia.
Preliminary reports indicate that bad weather conditions could have forced the craft to skid off the runway. No passengers were injured following the accident.
Kur Kuol Ajieu, the airport's general manager, clarified that the aircraft did not crash as has been reported by different media.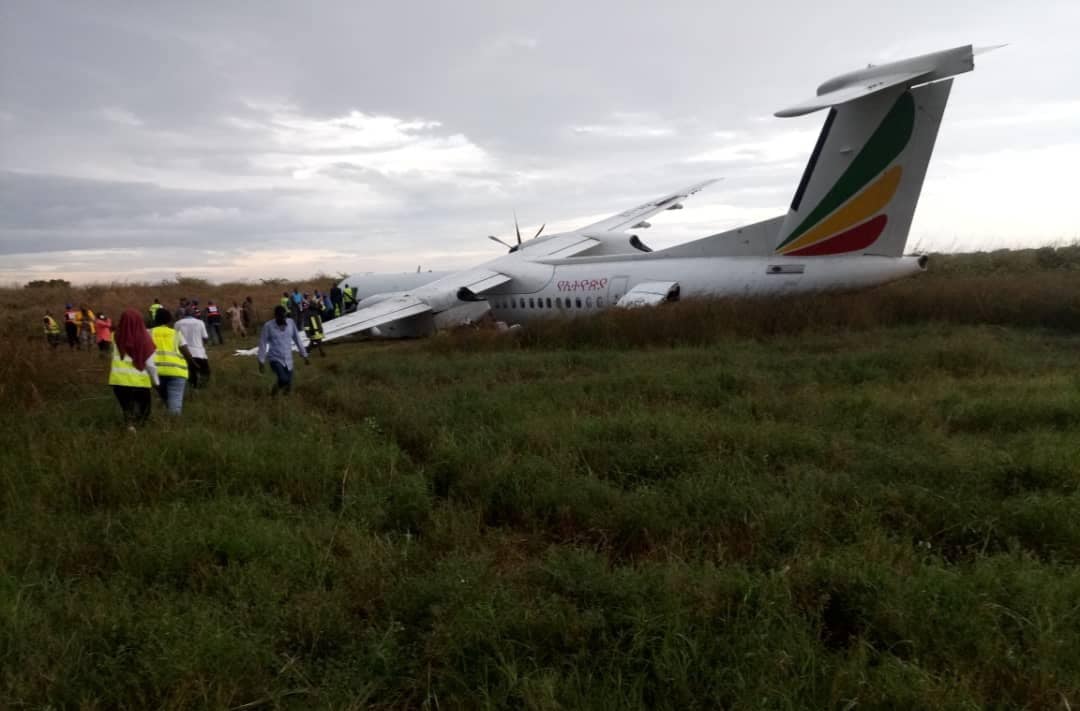 "The plane slid off the runway before it took off due to bad weather conditions in Juba at around 6:30 pm, so I want to tell the public that the aircraft did not crash," he said.
All 21 passengers and crew members were removed from the aircraft and are now safe. The passengers will travel with another flight on Wednesday. The runway is very clear now and our operations haven't been affected," he added.
Experts state that what happened was a runway excursion which occurs while an aircraft is taking off or landing, and involve many factors ranging from unstable approaches to the condition of the runway.
Ethiopian Airlines management is yet t release a statement over the same.
All 149 passengers and eight crew on board an Ethiopian Airlines flight (Boeing 737) died when it crashed shortly after takeoff en route to Nairobi nine months ago.