The National Resistance Movement (NRM) is now focusing on the 2026 general presidential elections, as it has already won the fast-coming elections in 2021 according to musician and NRM mobilizer Moses Ssali alias Bebe Cool.
According to Bebe Cool, the ruling NRM party now has over 80% of the total voting population on its side in the upcoming general elections in 2021 and the party is now looking at keeping their voters in the 2026 elections.
To say this, Bebe Cool was appearing at the NRM conference in South Africa over the weekend where he went to campaign for President Yoweri Museveni.
"The NRM has already won the 2021 elections with over 80%. We are now campaigning for 2026 elections and let no one tell you that Ugandans are tired of President Museveni," Bebe Cool said in part.
Bebe Cool called upon Ugandans in the diaspora to avoid being misled by Kyadondo East legislator and presidential hopeful Robert Kyagulanyi alias Bobi Wine who was also in South Africa over the weekend.
Bebe Cool said that his long time nemesis Bobi Wine is misleading Ugandan youth and tainting the image of the country that he claims to love by preaching negative sentiments on how the current regime of President Museveni has spoiled the country which is not true, according to Bebe Cool.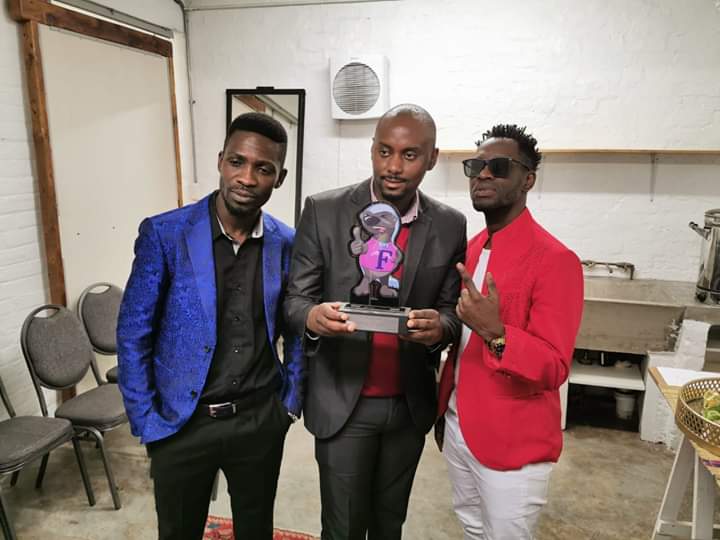 Meanwhile, Bobi Wine, who was also in South Africa was awarded with the Africa Freedom Award 2019 at this year's Freedom Foundation Africa Awards ceremony in Johannesburg on Friday.
Bobi Wine went ahead to host a section of Ugandans living in South Africa in a well attended conference in Cape Town were the 'People Power movement' boss preached the gospel of change.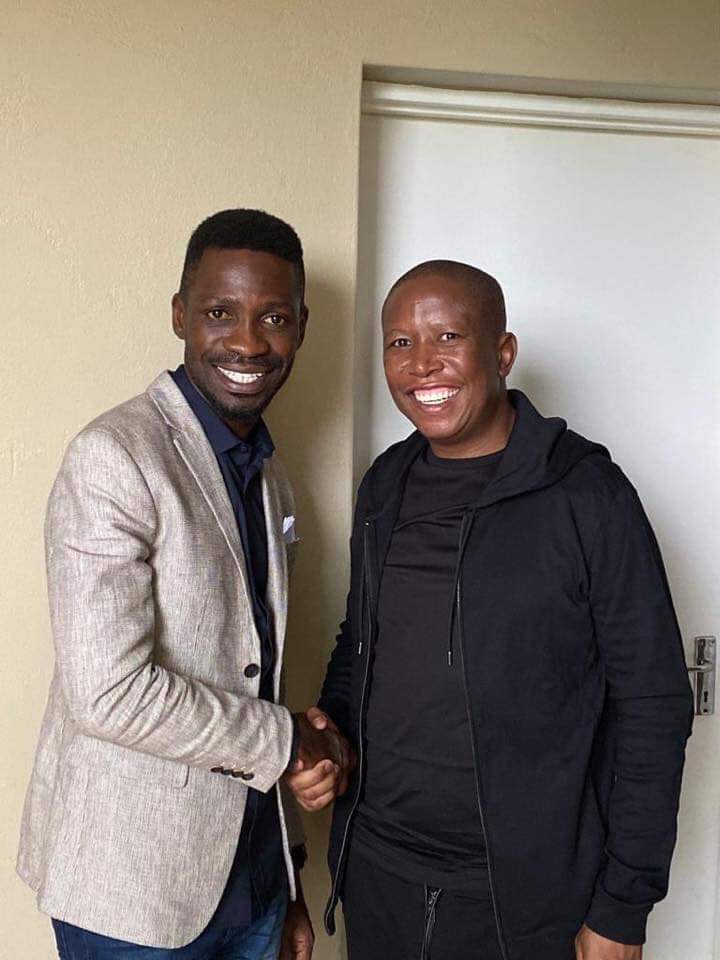 Bobi Wine also met with South African vocal Parliamentarian and leader of the South African Economic Freedom Fighters (EFF), Julius Sello Malema.