A total of at least 500 people are counting losses after a fake cyrptocurrency scheme fleeced them of millions of shillings in various parts of the country.
DUNAMISCOIN Resources Limited with headquarters in the new taxi park in Kampala fleeced its clients of huge sums of money after it closed abruptly.
According to Annet Nabaggala, a food vendor in the new taxi park, they were alerted by their colleagues who had gone to the company's headquarters to pick their savings only to find a scuffle.
"I had invested shs200,000 and I was expecting to get shs280,000 but I was alerted that there was a scuffle after some of the managers were found closing the office going away with money,"Nabaggala told the Nile Post.
The company targeted traders working in nearby arcades who were asked to join by depositing at least shs100,000 and the same would accrue a 40% interest after a period of 30 working days.
After joining, members would also be paid another 10% for each new member they convinced to join the company.
However, trouble began when some of the members demanded to get their money plus interest after the maturity date and were told it was not readily available without any convincing reason for the same.
"When I called later, all the phones for the managers were off. On coming to the company's office, I found the manager was moving out and on confronting him, he told me there was a small issue but that it could be sorted," said Nelson Tusasirwe.
He said this prompted him to call his fellow traders and on inquiry, they were told the company had closed business.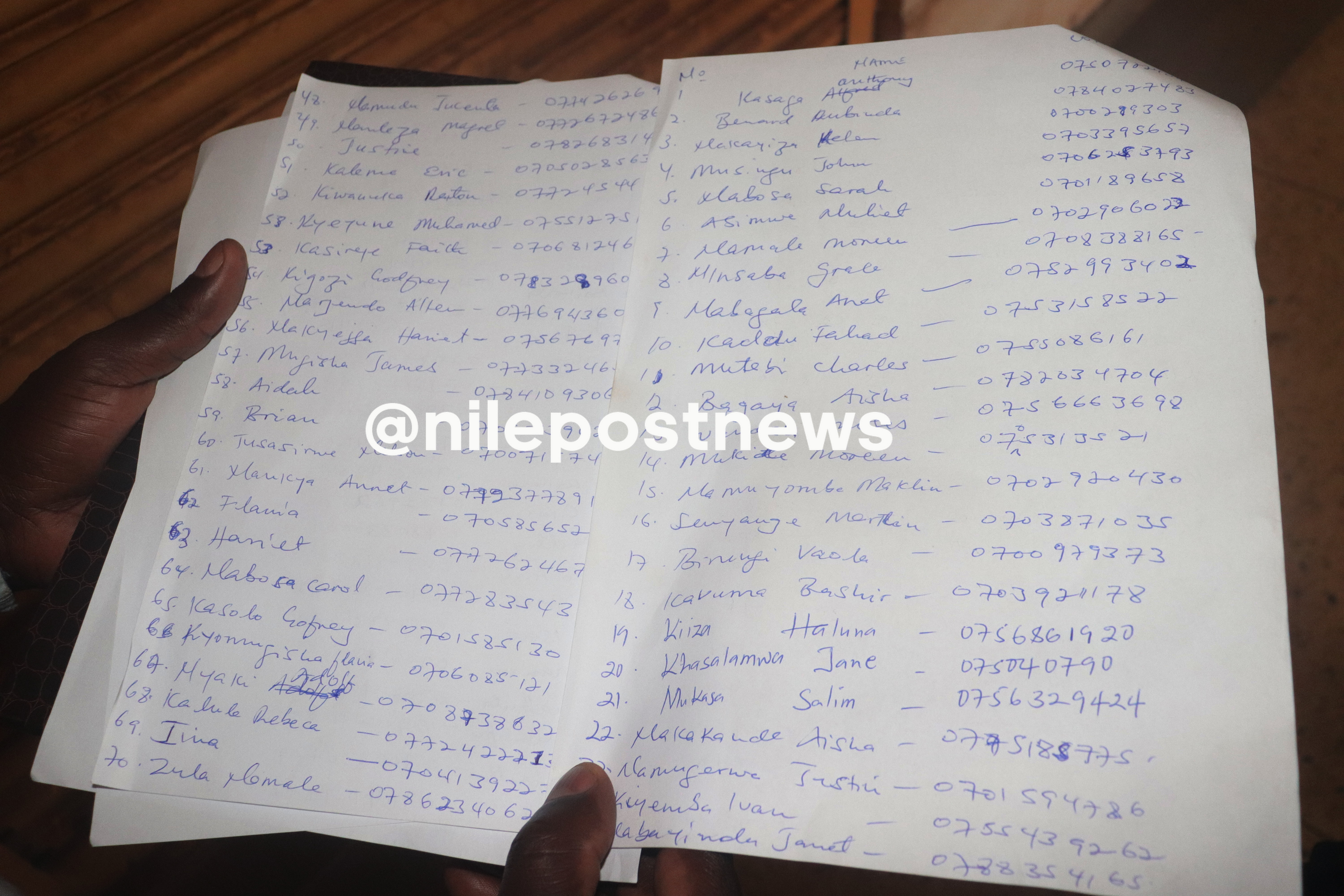 When the Nile Post visited the company's office, a total of 25o traders who had invested money ranging between shs300,000 and five million shillings were stranded.
According to Douglas Mubiru, the general secretary for Kampala Arcaders Association, a body that brings together traders who operate in arcades said he had been brought to the attention of the problem by some of the members.
"We were told our members had invested money in the company but all of a sudden, they could not get it back. When we tried calling their managers, the numbers were off,"Mubiru said.
This website has also learnt that after last week's debacle in which another company had fleeced people including senior UPDF soldiers of billions of shillings in a fake cryptocurrency, DUNAMISCOIN Resources Limited asked its clients not to worry and to show this, they increased the amount payable in interests.
"They increased it to 50%. They assured us of us the company was genuine," said James Mugisha.
The Nile Post has also learnt that the company had branches at Freedom City and Ndeeba in Kampala; Masaka, Mbale(Bishop Kakungulu road) and  Arua among other areas .
When contacted for a comment, Kampala Metropolitan deputy police spokesperson, Luke Owoyesigyire confirmed they have received complaints over the same.
"Our police station at Old Kampala has opted to open up a general inquiry file as investigations into the matter go on,"Owoyesigyire said.
The development comes barely a week after several members of the public complained after billion of shillings of their money were fleeced by Global Cryptocurrencies Limited in another sham cryptocurrency scheme.
Government has always warned members of the public against joining ponzi schemes because they are not regulated, nor are they monitored.
How thousands including UPDF general were fleeced of billions in cryptocurrency scam