A number of dignitaries including government officials, civil society and religious leaders on Wednesday joined President Museveni as he led the first-ever anti-corruption walk from Constitutional Square in Kampala to Kololo independence grounds.
The 3.5-kilometer walk held under the theme "A corruption-free Uganda starts with me" saw the walkers take less than an hour from the city centre to Kololo.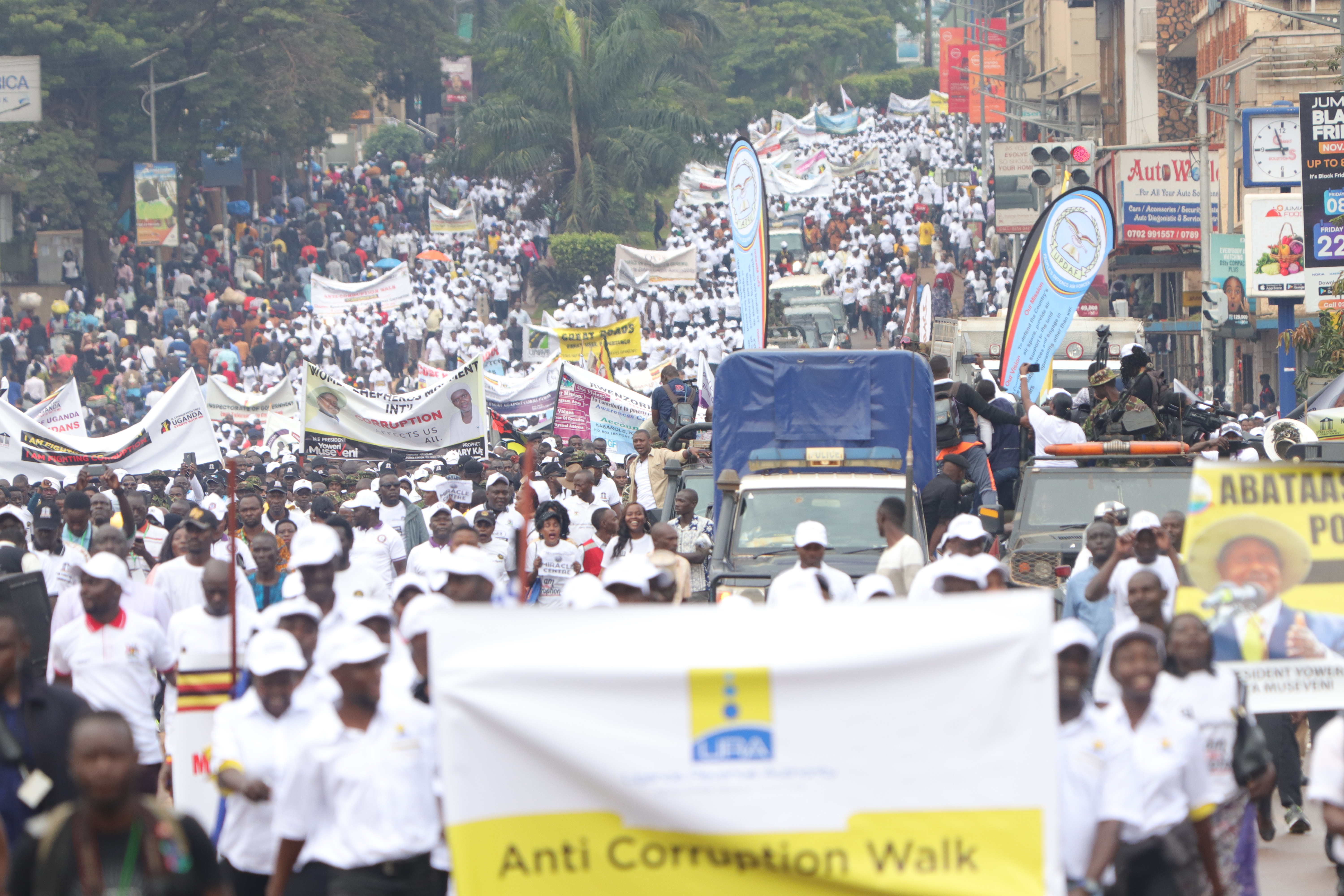 Led by the UPDF brass band, the route for the walk was changed at the last minute as the participants took Jinja road and branched off at the Wampeewo roundabout to Kololo as a mammoth crowd followed the march led by the president.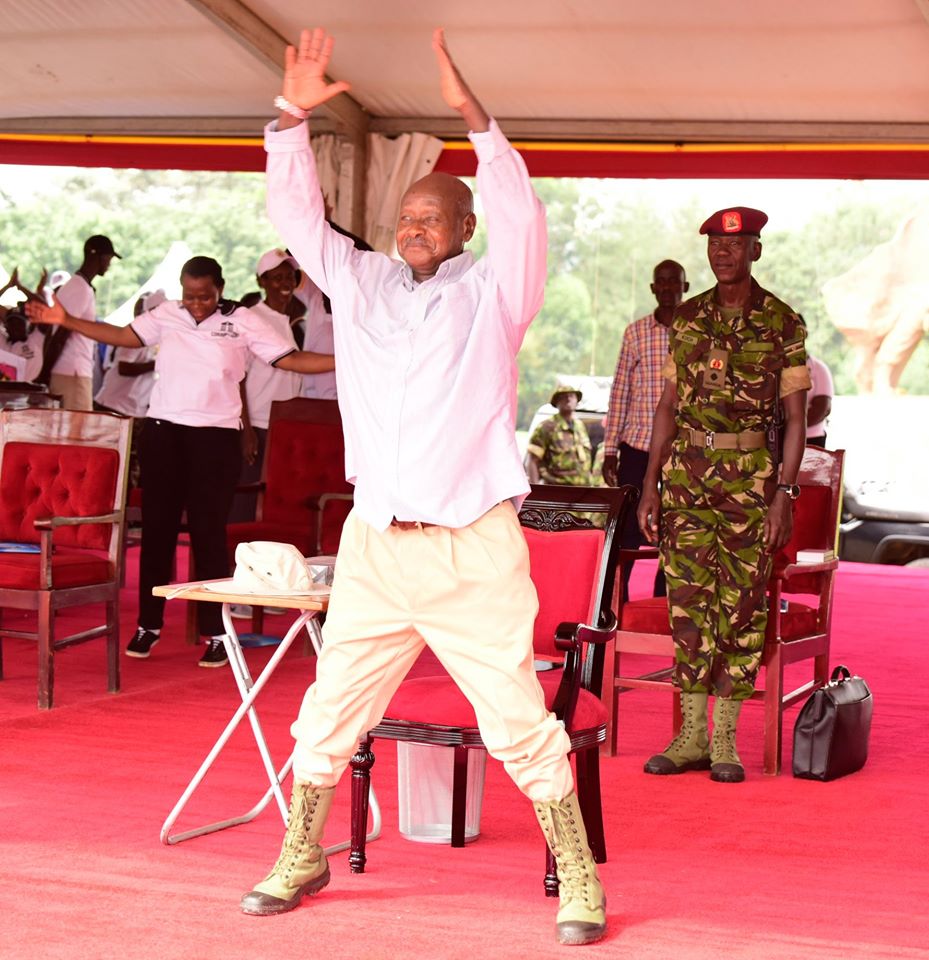 At Kololo, the participants were first led into a warm-up exercise that Museveni, too, participated in before speeches were made.
Speaking at Kololo, the president attributed the increased corruption levels in the country to government officials.
He, however, said efforts to walk against corruption should not be despised by anyone.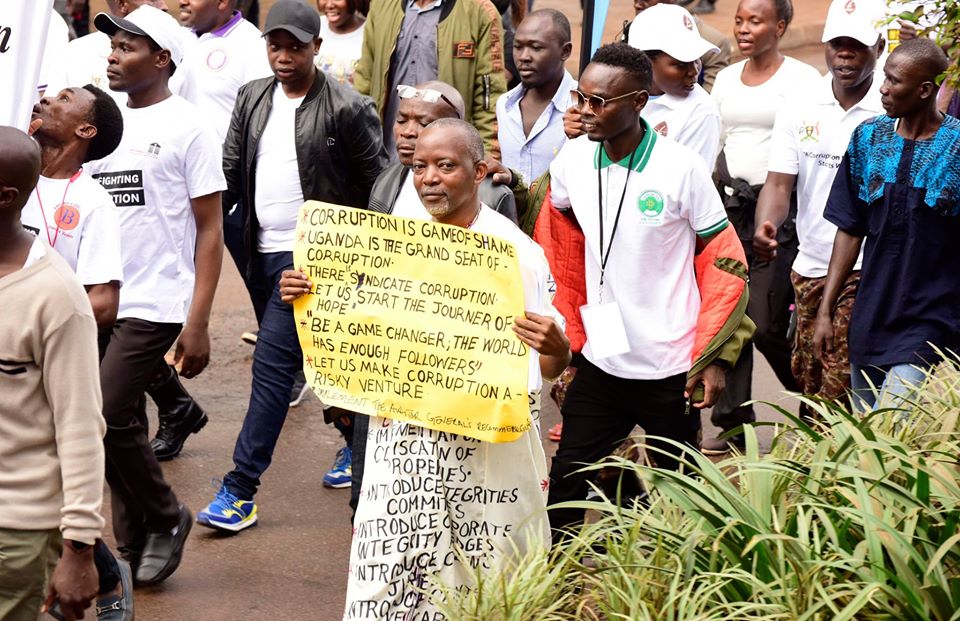 The Deputy Speaker of Parliament, Jacob Oulanya said almost every Ugandan is corrupt, only that they are pretending.
"I come here because it is a show but deep down i know we are going back to same old corruption, I dare anyone challenge me on that,"Oulanyah said.
"The corrupt is the society we live in. We should stop pretence because we are all as guilty as charged. "
The State Minister for Ethics and Integrity, Fr. Simon Lokodo said the march was a commitment by all Ugandans to join the fight against corruption.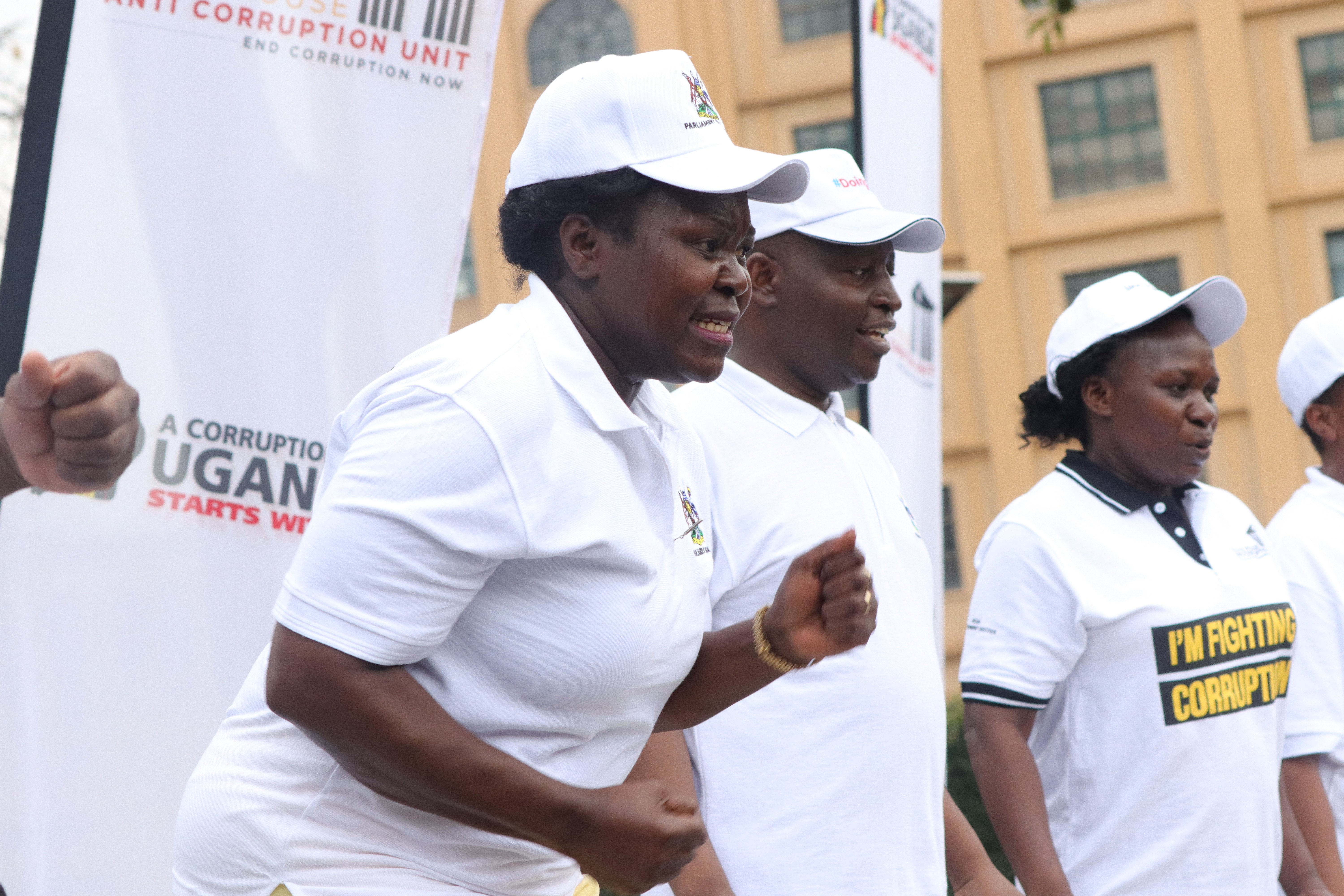 "Today Ugandans with one voice have united to break the wall of corruption. This is meant to raise awareness of public participation in the fight against corruption,"Lokodo said.
The Chief Justice, Bart Katureebe reaffirmed the judiciary's commitment to fight corruption.
"On behalf of the judiciary, I pledge that we shall adhere to be honest, ethical, provide timely services to people and to refuse to solicit or receive bribes,"Katureebe said.