The inaugural Corporal Games climaxed over the weekend at the Royal Suites Bugolobi with a glamorous dinner where winners were awarded for excelling.
The Corporate Games that were introduced in February happened every first Sunday of the month at Mandela National Stadium where companies participated in a number of games including football, netball, tag of war, basketball, darts, cycling, target shooting, soccer, chess, three-legged race and athletics among others.
At the dinner on Saturday, all companies that participated in the inaugural season were awarded with certificates as a way of recognition before special recognition for companies that excelled in different areas apart from games.
The best private award was taken by Uganda Baati whereas the best MDA award was taken by the Ministry of finance planning and economic development.
Uganda National Meteorological Authority went home with the Raising Star 2019 award, Mandela national stadium was the best strategic partner whereas Next Media Services, the home of NBS TV, Nile Post, Sanyuka TV and NXT radio pocketed the strategic media award.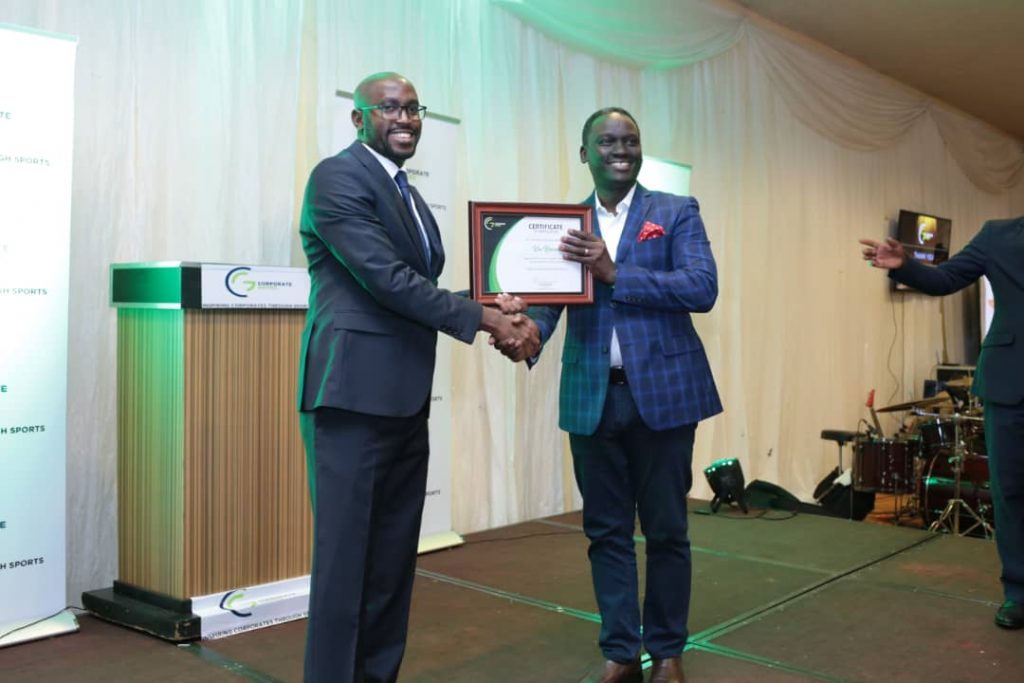 In his remarks, the Next Media CEO Kin Kariisa, who was also the chief guest praised the organisers of the games for a well-thought initiative.
"These games improve one's immunity by avoiding the very many small diseases we get due to less exercise of the body. I want to thank Corporate Games Uganda for the organization,"Kariisa said.
"We at Next media are willing and ready to give all the support needed for the upcoming 2020 season."
The Chairman of the Corporate Games, Ian Rumanyika said the games have had an impact on participants from having fun to networking and being entertained.
"Corporate games were a dream that was harvested out of the desire to have strictly corporate platforms to network professionally through sports. One thing I am sure of is that sports is corporate decision making. What you have joined as a brand has numerous benefits that you should continue to look for. Don't withdraw next year. More opportunities for your brand and staff will be enormous,"Rumanyika said.
At the function, Fiduga Limited was crowned the overall winners of the Corporate Games 2019 season after dominating in almost all the games whereas SCD Darling were the first runners up and Royal Van Zanteen emerged the second runners up.
Corporate games winners
Football – Fiduga Uganda Ltd
Basketball – UMC Victoria hospital
Netball – Fiduga Uganda Limited
Chess – UMC Victoria
Volleyball – Ministry of science technology and Innovation
Tag of war – Joint Medical Store
Three-legged race – Fiduga Uganda Limited
Sack race (women) – Fiduga Uganda Limited
Save race (men) – Fiduga Uganda Limited
Woodball – SCD Darling
Paintball – SCD Darling
Cycling (men) – SCD Darling
Cycling (women) – Fiduga Uganda Limited
Athletics
4×4 – SCD Darling
200M (men) – EFC Uganda limited
200M (women) – Fiduga Uganda Limited
100M (men) – SCD Darling
100M (women) – Fiduga Uganda Limited