The Financial Intelligence Authority (FIA) has cautioned financial institutions to keep a keen eye on some transactions as one of the ways to stop money laundering.
The FIA is the government agency mandated to monitor and investigate all financial transactions, prevent money laundering and enforce the country's anti-money laundering laws.
Speaking at the Transaction Monitoring Workshop hosted in partnership with Absa, FIA Executive Director Sydney Asubo warned that there are countries on high risk in regards to money laundering but warned financial institutions to put a keen eye on them.
"Financial institutions seem not to be paying proper attention to transactions from some of the high-risk countries on the UN sanctions list," Asubo warned.
He urged banks to take proper measures to curb these illicit financial flows and develop working collaborations with public entities like Bank of Uganda and the Financial Intelligence Authority.
According to the Absa group head of Intelligence and Surveillance, Anil Gopaul, the nature of money laundering is fast-changing as criminals are quickly evolving their methods with technological and digital advancements making it imperative for banks to find innovative solutions to curb illicit financial flows.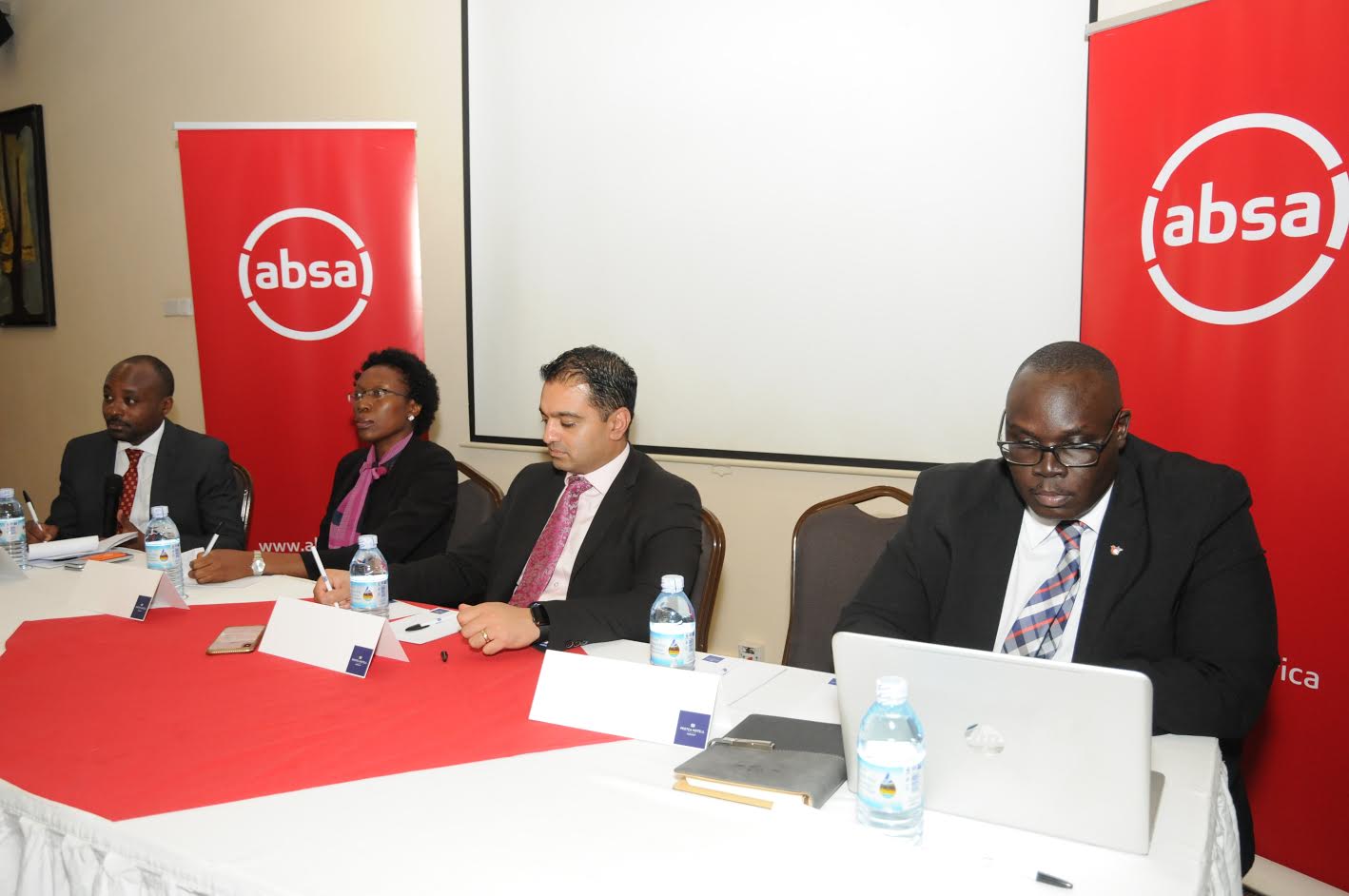 "Being a pan African bank with a global presence, we have obligations to the countries we operate in, our customers and our shareholders, to ensure that our accounts are free of illegal activity,"Gopaul said.
The workshop brought together the industry players in the financial services sector to discuss current and evolving trends in the world of illicit financial transactions with the aim of sharing ideas on how best financial institutions can tackle money laundering.
Absa Group has in place a 6-month training program in its countries of operation that will improve skill by financial analysts not only to better identify and flag suspicious transactions but also to know which financial crimes are prevalent in specific countries.
The workshop culminated in a panel discussion featuring David Bumal Kaahwa, the Head of Compliance at Absa Bank Uganda, Ruth Kabagabane, the Absa Bank Uganda Money Laundering Control Officer, Anil Gopaul and Sydney Asubo.