EDDY ENURU
Government has finally compensated victims of the National Resistance Army Liberation war in Kachumbala county Bukedea district.
Each of the Fifty nine (59) survivors and relatives of those who perished on Friday received Shs 5 million which was earlier promised by President Museveni during his recent visit to Bukedea district.
Bukedea Woman Member of Parliament Anita Among who delivered the money on behalf of the president said the funds totalling to Sh295m was not direct government compensation for the lives lost.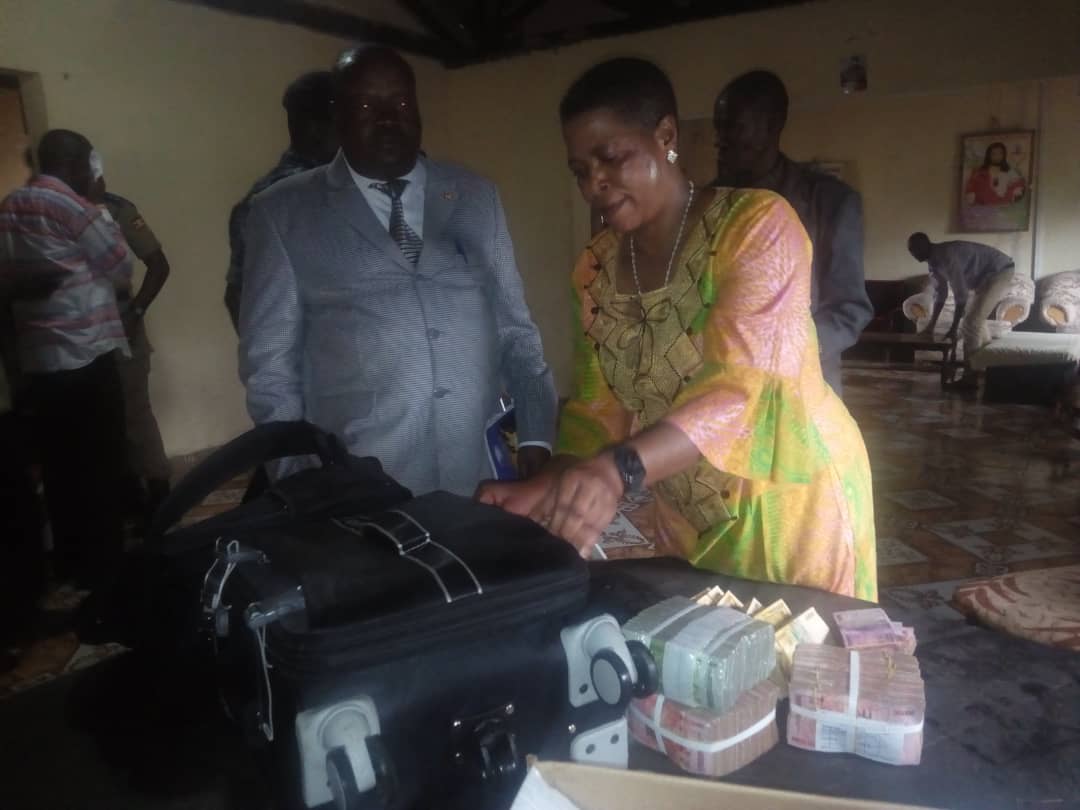 She said it was a token delivered by the president to help wipe away the tears from the victims.
Anita and her Kachumbala county counterpart Patrick Opolot Isiagi also donated 60 hoes and nine saucepans to the war victims.
29 people perished in Kamuriakere village Kongunga town council on February 6, 1986 when NRA soldiers clashed with remnants of UNLF in a bloody battle that also left at least 30 homes torched and hundreds displaced.
Some of the victims whom NBS TV caught up with thanked MPs Anita Among and Opolot Isiagi for pushing government to support them.