President Museveni has told the 25th Police Council meeting that it does not require a large number of officers to be able to fight crime throughout the country.
Speaking during the closing ceremony of the council meeting at the Police headquarters in Naguru on Tuesday, Museveni referred the police leadership to the colonial policing method where a few officers helped to keep law and order in a vast territory.
"The British had a simple plan for police. In my area of Ankole, there was only one police station in Mbarara but at sub-counties were askaris . The area was big but was being policed through parish chiefs and the sub-county chiefs. The system worked well,"Museveni said.
"These people(British) were managing a large area through skeleton police and it worked well."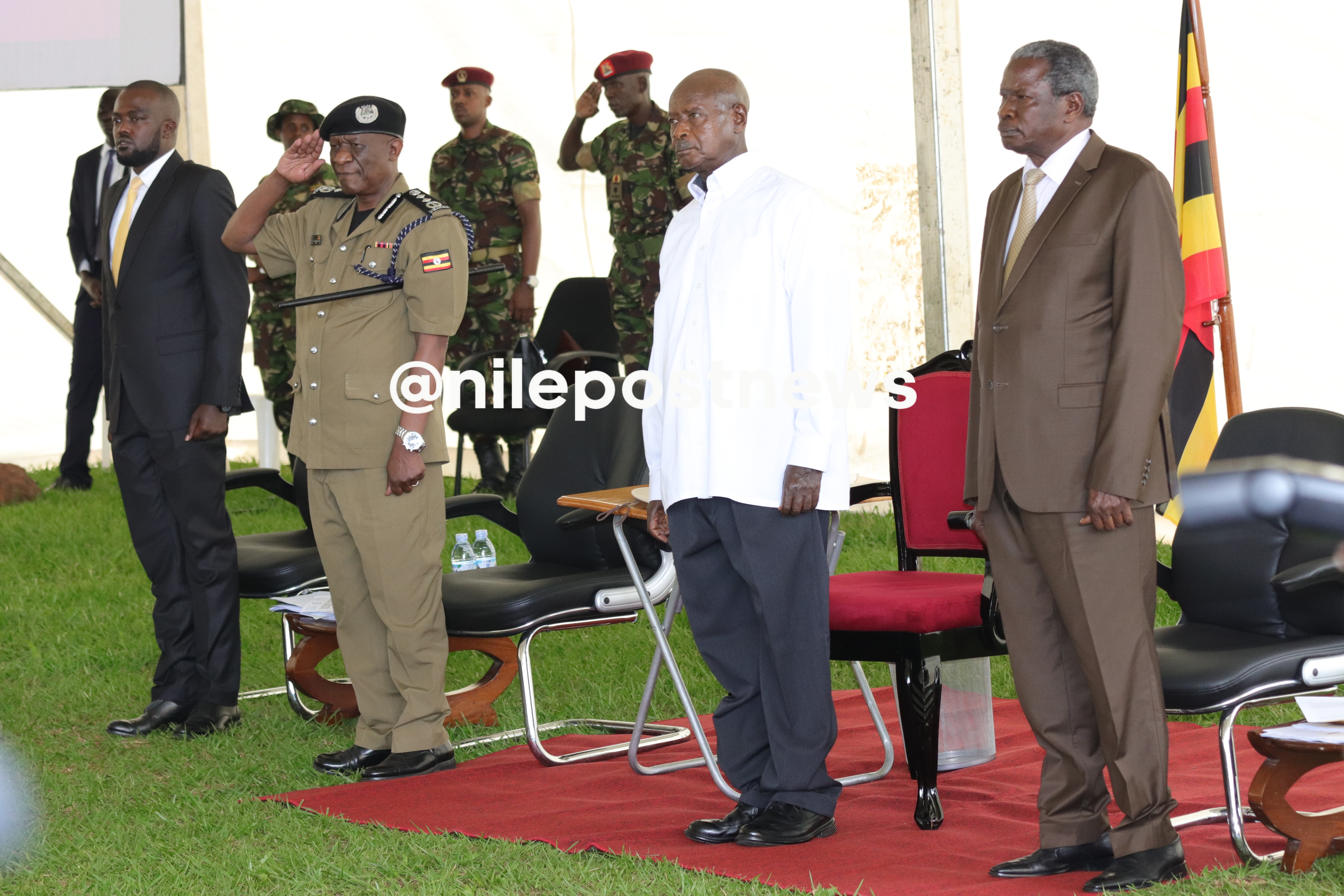 The President told the police leadership that in rural areas, they can deploy 20 police officers in each of the 1600 sub-counties to make it 32000 officers in total, including 15 who are in uniform full time, whereas the rest include CIDs and other officers.
"If you did that and gave each sub-county two motorcycles, you would need 3200 motorcycles and these would be enough because these sub-counties are not big."
He, however, noted that for big sub-counties, especially in Northern Uganda, the police can have a modified plan to see how to deal with them.
Congestion in cells
Police has been having problems with congestion in their cells but according to Museveni, this can be solved through construction of lockups in each sub country where the suspects arrested are detained.
"We can build 1600 of them in each of the sub-counties if we plan for it," he said.
Urban centres
Museveni said that the plan for fighting crime in urban centres should not be the same as one for the rural areas.
He noted that Police should make use of the 23 million phones that Ugandans own to help them keep law and order.
"You can have the population as your free ears at their own cost. You ask them to call the counter numbers provided and each time they call, there should be a squad of three officers to respond to the incident,"Museveni urged.
He noted that these should work hand in hand with modern technology like the CCTV cameras installed to help fight crime.
"We can have like 60,000 officers assisted by machines as a force multiplier but working effectively despite having a thin force."
Museveni, however, urged the Police leadership to ensure there is at least a secondary school per sub-county where children for police officers study for free so that they are relieved of the social burden.