By Isabella Tugume
I love to travel, experience the world from a different view point. Explore other cultures, traditions and cuisine. I have travelled far and wide and yet a trip to nearby Kilimanjaro had me beyond euphoric, a little more than a child in a candy store.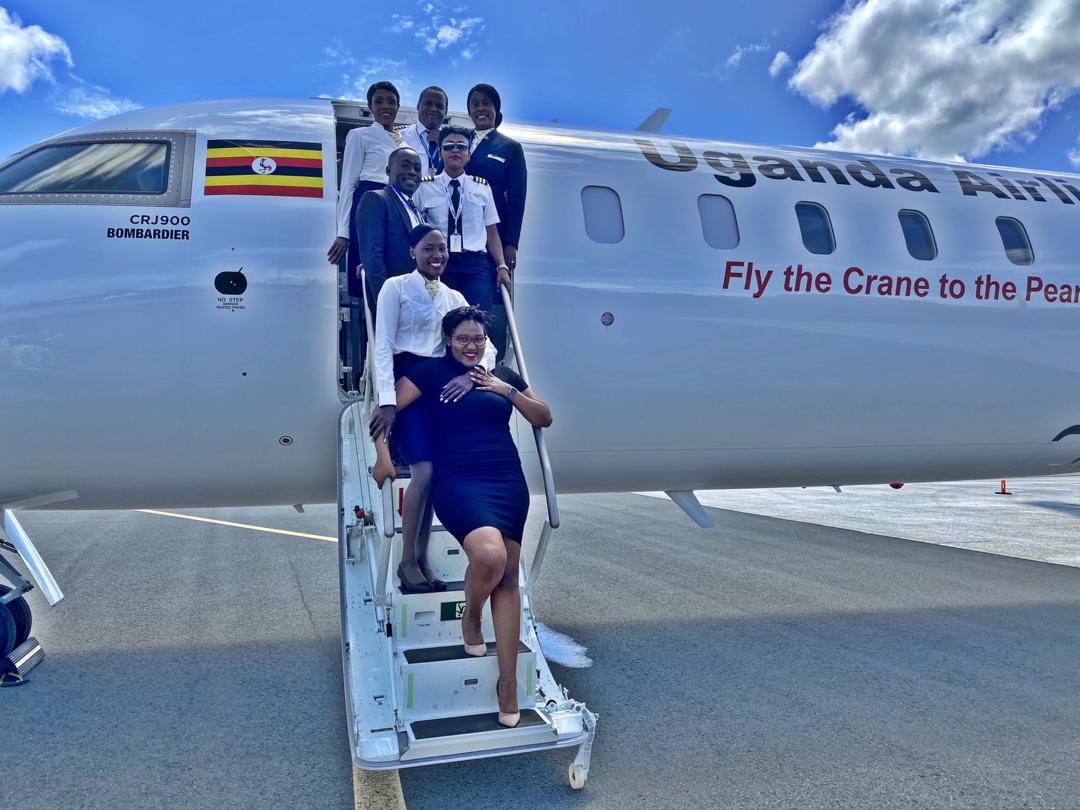 According to the communication, we were supposed to check in at 7am. I don't know what happened, as I was fast approaching the southern by pass, it dawned on me I didn't have my passport and traffic was building up.
"Naye Banange Bella" my cameraman Musoke said seemingly unamused but in no time, we had the passport and hit the road.
We arrived an hour late but still on time. Walked in and I won't lie, it did feel good to see three counters of Uganda Airlines checking in passengers to Nairobi, Juba and for the first time to Kilimanjaro. After going through immigration, we patiently waited. The announcement came in "All passengers aboard UG Airlines Flight U332 to Kilimanjaro is pre boarding at gate 3". We set off a few minutes after 10am and off we were to Kilimanjaro.
The Captain, Micheal Etiang and Capt Vanessa were in charge. I have used a two regional airlines to Kilimanjaro, and I can certainly say my Oh My Uganda Airlines, kudos! I am a pessimist and skeptic and with good reason, so when I took to Uganda Airlines, I had deeply rooted reservations. All that died with this service.
The services were alright, we had breakfast that was a croissant, a bun, yoghurt, tea or coffee and juice. I am certain business class had a completely different arrangement.
The air hosts and hostesses were so polite, taking our requests for more juice or two with good grace and in timely fashion.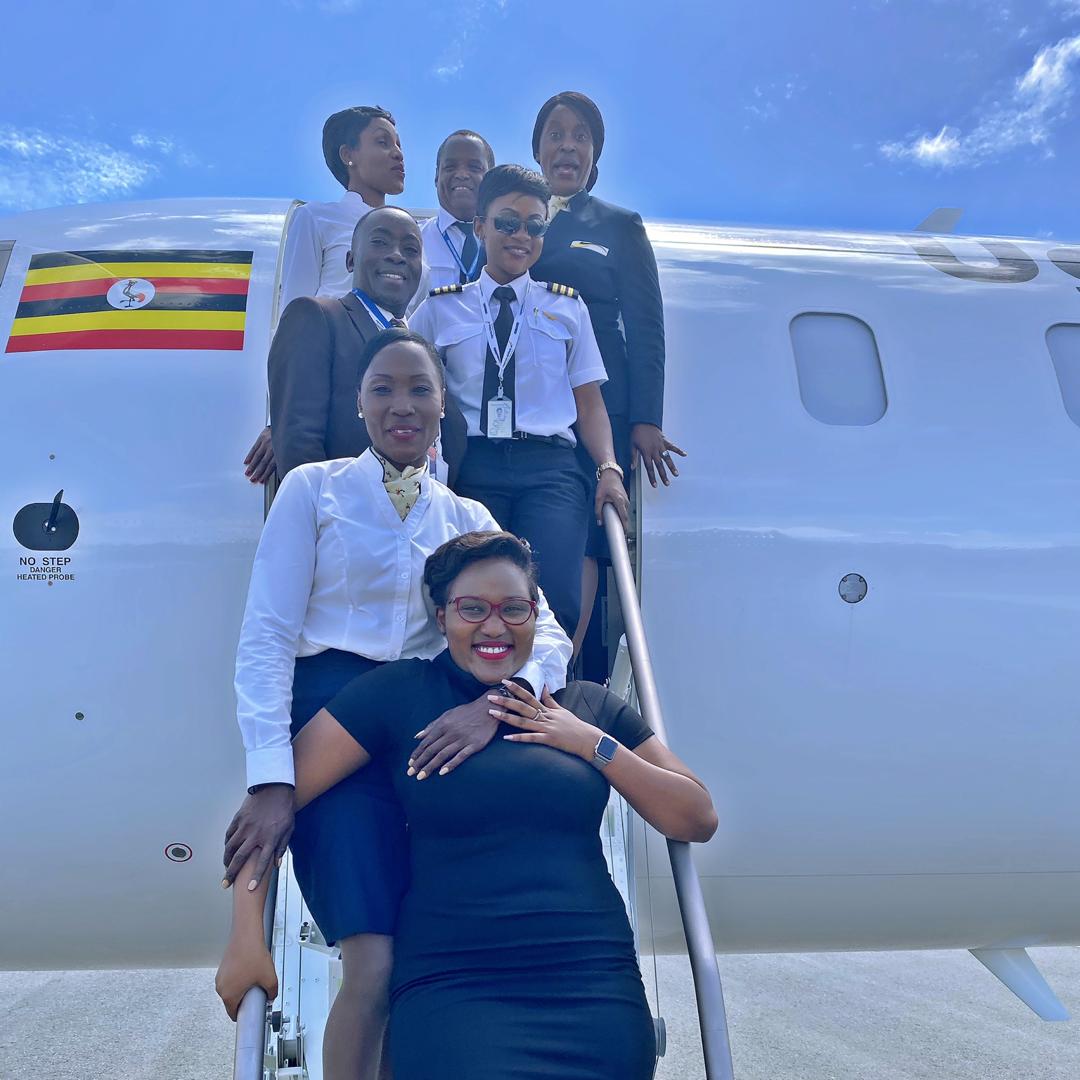 I even made a friend in an air hostess named Nina who confessed to be a huge fan of my craft. In less than hour and a fifteen minutes that the flight took, I was a fan of her work too. Service with a smile at all times.
A few minutes after 11 as we taxied on the runway, the Bombadier CR 900 was given a water salute for making its first trip to its 7th Destination.
Thereafter the speeches and entertainment commenced. Everyone, especially the Tanzanians, commended Uganda Airlines for opening up the sector by opening a line to Kilimanjaro.
On our way back, lunch was served. A beef wrap, fruits, and juice and water (optional., After we made our way back to Entebbe at 2 and by 3:40 I was done with immigration and ready to hit Kampala.
So if like me, you like to escape the hassle of the city and like to sneak out, Uganda Airlines has three weekly flights to Kilimanjaro, Monday, Friday and Sunday from 282$.
Don't say I didn't tell, I believe sharing is caring.