Motorists can now remit their Motor Third Party premiums after the Insurance Regulatory Authority of Uganda (IRA), together with the Uganda Insurers Association (UIA) launched the Motor Third party Mobile Payment platform.
The new development comes with several advantages including but not limited to improved claims process, reduced fraud cases, traceability of Motor Third Party consumption and easy enforcement of the service among others.
Speaking at the launch of the new payment platform, Alhaji Kaddunabbi Ibrahim Lubega, the Chief Executive Officer of IRA said that the regulator will monitor this process to ensure that correct underwriting are done and correct premiums paid.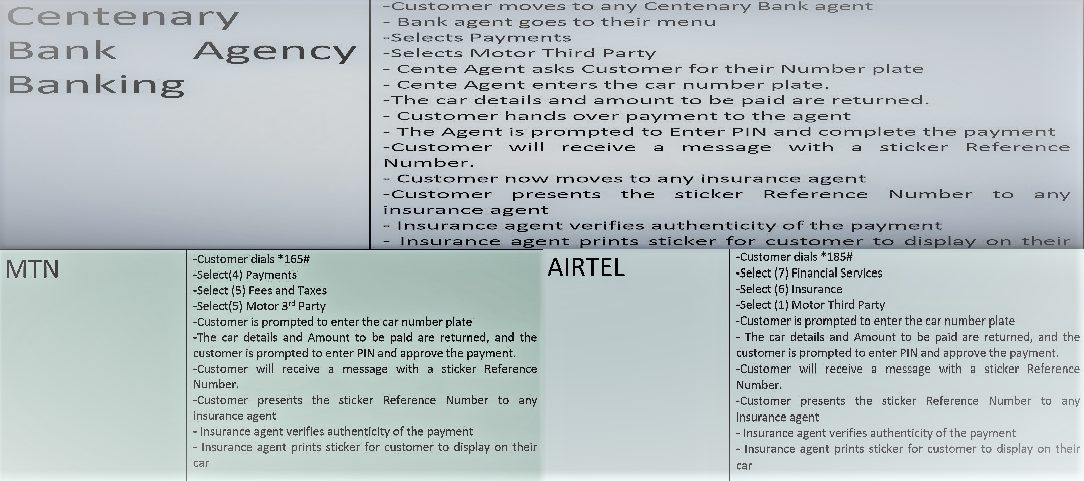 For the start, the mobile payment platform will be done in a way that users; motor vehicle (both commercial and noncommercial) and motor cycle owners will use Mobile Money (for those on MTN), Airtel Money (for those on Airtel) and agent banking services (Centenary bank for the start) to generate a sticker reference number which they can then present to any Insurance agent to verifies the authenticity of the payment and thereafter get the sticker.
According to Mr Sunday Protazio, the Director Market Development at IRA, this will not eliminate the agents but will instead be cost effective in the long run, a decision that business person have the right to choose, adding that agents just have to upgrade their game as well.
"This will not affect the price of motor third party in any way, the sticker prices remain. The only additional cost that one will incur is will be the charges by service providers, just like the case is with paying for other utilities like water or electricity" Said Mr. Sande.
For the first six months (pilot phase) of implementing this mobile payment platform, the process will optional but after, it will be compulsory.
"Many stakeholders such as the Uganda Revenue Authority (URA and Ministry of Works among others are ready to work with us and in this first six months we must give the system full support for it to be successful" Said Alhaji Kaddunabbi, adding that there is need to reduce human contact in this operation as a way of fighting fraud.
This new mobile payment platform only applies to Motor Third Party but not comprehensive.